You know you've reached a sad point in life when watching movies all day leads to exhaustion. That happened to me this past weekend. In an attempt to see as many movies as possible, as soon as possible, I felt like I needed a nap. Sometimes, too much of a good thing is still too much. Sundance is not yet over, but I want to detail a number of the movies I did see and let you know if you should anticipate them later in the year. Without further ado, let's do this.
Carpinteros (Woodpeckers)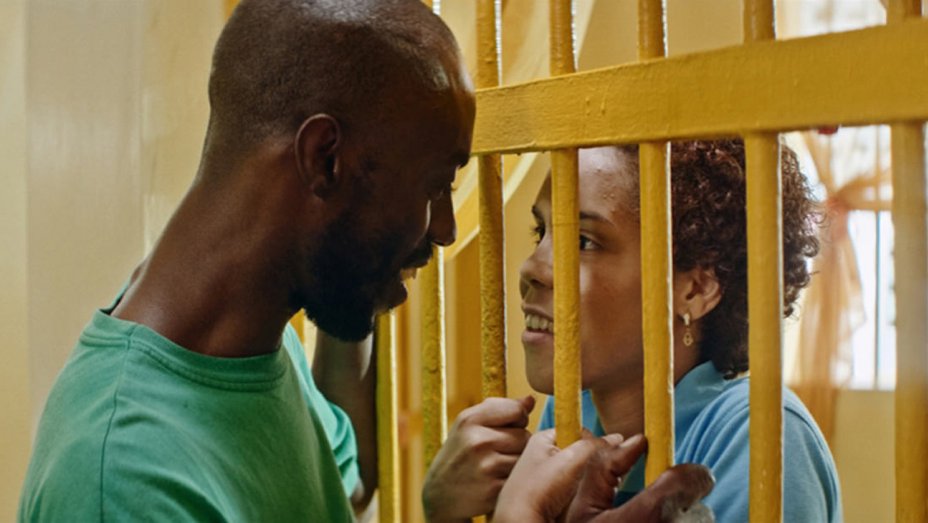 Writer/Director Jose Maria Cabral takes the audience to an over-crowded prison in the first Sundance movie I saw this year with Carpinteros.
In Carpinteros, we follow Julian, a new inmate in the Dominican Republic's Najayo Prison. As he navigates his way through different prison circles, he begins a long-distance romance through sign language with a female prisoner named Yanelly.
The reason for the title, Carpinteros/Woodpeckers is quite clever. The men perch themselves on the caged windows of their prison to communicate with the women of the neighboring prison. At times, the humor feels reminiscent of Orange is the New Black, except it's set in an extremely dangerous environment where a disgruntled inmate with a shiv always seems to be waiting. The key element that works for this movie is that each character feels genuine. Even when a minor character appears, you want to see their personal story. As a slight negative, while Carpinteros has a 106-minute runtime, it drags out its inevitable ending. I wouldn't rush to see this again, but I'm happy to have experienced a slice of the world that (hopefully) I'll never have the chance to visit. B
Lady Macbeth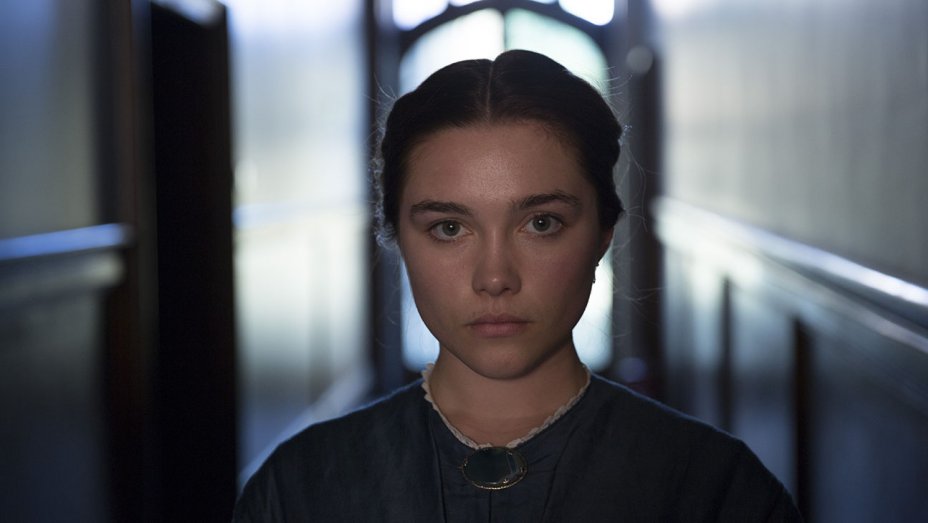 While not exactly a story of Lady Macbeth from Shakespeare's classic play, the title is incredibly accurate to the title character.
In this period drama, Florence Pugh plays Katherine, a young bride that seems doomed to a loveless marriage based only on the advantage of property ownership. She is clearly out of place as she is meant to be the very example of the proper British wife. Yet, the more time she spends on her own, means that she has time to plot her independence.
This movie will eventually be distributed by the BBC, but anyone watching should know that it is free of levity that you'd come to expect from the brand. Florence Pugh kills it (sorry) as the jaded Katherine. I went through too many grim emotions as I watched Lady Macbeth. Upon seeing her situation, I wished that she'd be able to escape or prevail in a brave show of feminine strength. However, when she starts getting her way, I felt more of an 'oh-no-please-don't-do-that-please-stop-you're-making-it-worse' feeling.
Lady Macbeth is Victorian Gone Girl. Some of the calamities that take place are so dark, that you almost can't help but laugh just to relieve the shocking tension. As a character study, Lady Macbeth is completely compelling. You just might need to shower to get the gloom off. B
Colossal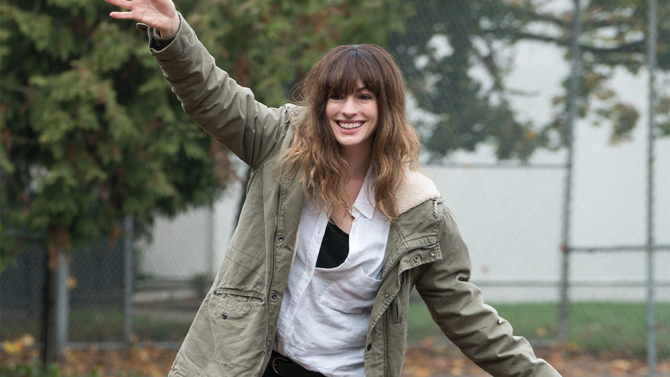 Sundance doesn't only feature low-budget indie flicks that will hopefully see the light of day. Occasionally, it premieres movies that could easily be blockbusters, but with scripts slightly left of center.
In Colossal, Gloria (Anne Hathaway) realizes her life is in shambles due to alcoholism. After being kicked out of a posh New York apartment by her boyfriend (Dan Stevens), she heads back home to get her life straight. It's here, where she meets and old acquaintance (Jason Sudeikis) and they continue to drink away their problems. While nothing seems to be going right in her personal life, the real calamities are beginning on the other side of the world, as a giant monster has begun to attack Seoul.
Colossal has an amazing premise. The first half lays out an incredibly entertaining plot that is hilarious, but also fresh. Anne Hathaway plays a hot mess, but is quite effective at being loathsome. However, you soon realize that none of the characters are likable. In fact, one of the characters takes such a dark turn that it comes out of nowhere. The fun Godzilla type scenes are forgotten, and replaced by the moodiness and unbelievable nihilism.
The end does manage to reignite the movie, but by then you'll be so confused about every unexplored subplot, that you may not care. This is worth catching on Netflix eventually, because it packs some laughs and Hathaway is solid, but I consider the script a disappointment in relation to the premise. C
Raw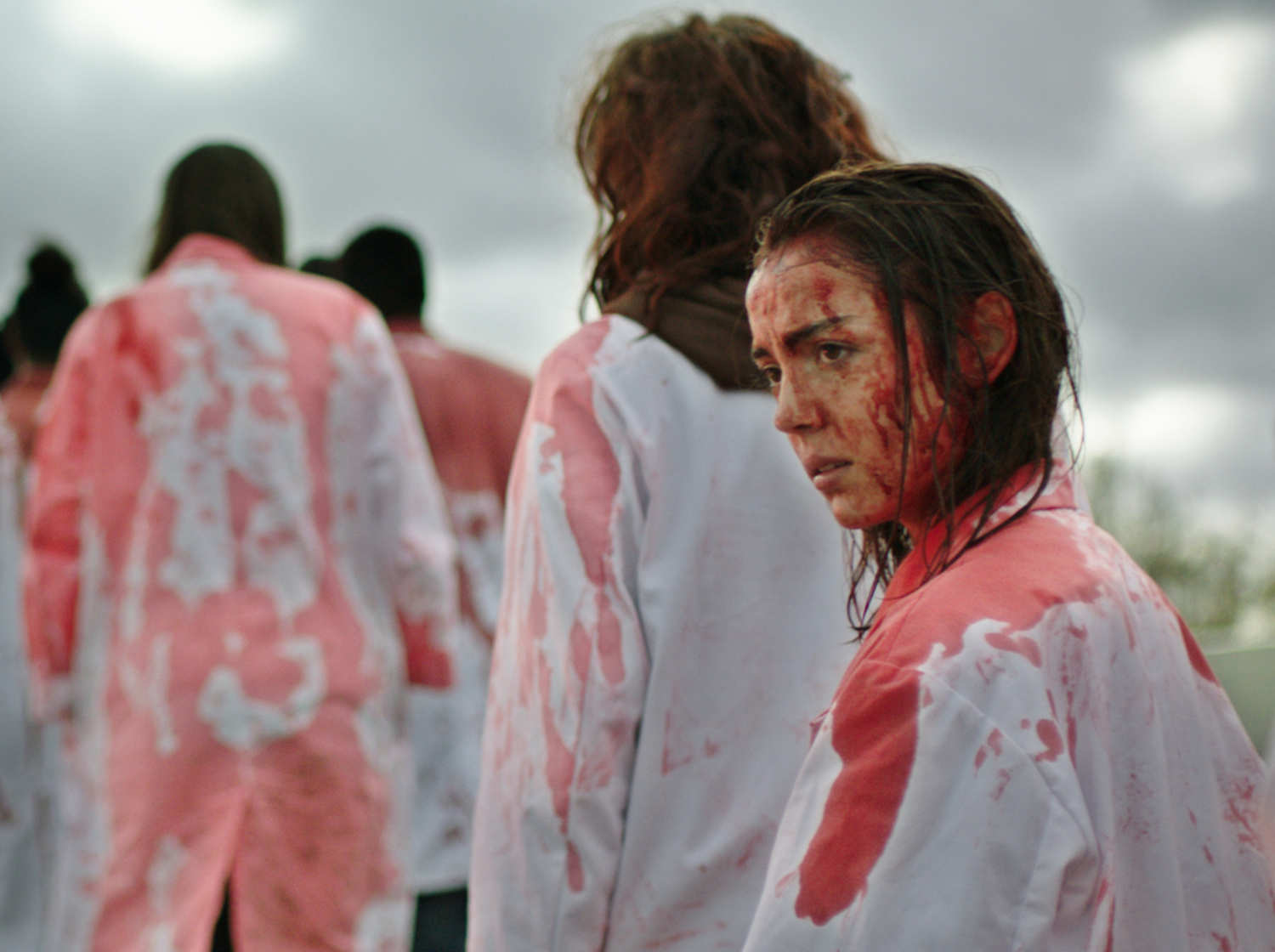 I'm not sure I should end this first part of reviews with Raw. This movie made an impression on me as much as I wish I'd never seen it.
Raw is a project from French writer/director Julia Ducournau. It tells the story of Justine, a 16-year-old girl just starting her education to be a veterinarian. She is a staunch vegetarian and seems to be quite restrained in all things. However, once she is forced to eat meat for the first time, she just can't get enough of it. Animal meat then becomes the gateway for human flesh.
Vegetarians. Don't eat meat. Not even once!
I cannot think of one friend that I could recommend this movie to. That said, there is a crowd for the movie. It relies on shock value and goes so over the top, that the audience was laughing. Meanwhile, I was in my seat trying not to vomit. Though I was nauseous for 40% of the duration, I cannot say that the plot wasn't effective. It actually has some solid twists and interesting character turns. The commitment of the lead actors to the project was solid.
Only watch Raw if you can stomach this type of movie. You will somehow find humor in the realistic mayhem. I won't ever be watching it again, but it's the type of experience that I can happily say, "Only at Sundance." C-
Stay tuned for part two next week…