Sundance 2017 is now complete and it's been a mixed bag of giant monsters, indie darlings and racial dramas. Overall, this was one of the weaker festivals in recent years. However, there are a few standouts. One of these great movies is below, as I continue my reviews of the rest of my Sundance film experience.
The Little Hours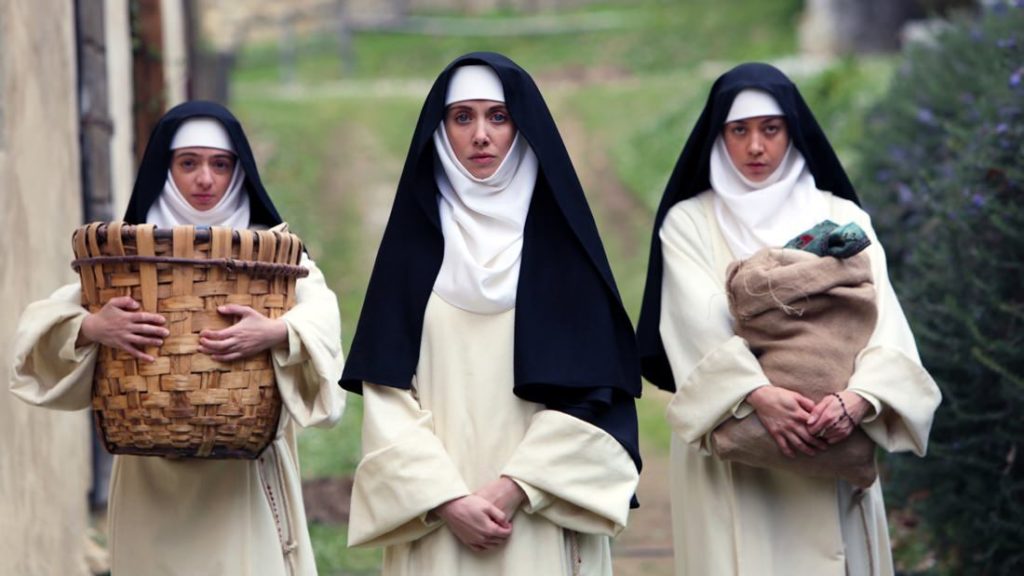 This farcical medieval comedy stars Aubrey Plaza, Allison Brie and Kate Micucci as three nuns living out their hum-drum lives at a small convent in the country. However, things start becoming a little less than orthodox when a fugitive (Dave Franco) disguises himself as a farmhand for the church.
Essentially, this movie could be called "Nuns Who Say the F-Word." Because that's funny right?
While there are a few surprising laughs to be found, the success ratio of jokes to laughs is about 8%. Most of those belong to Nick Offerman (of course). The production and costume design are impressive, but the leads put very little into the movie. It almost feels as if they all had free time on the weekend and wanted to make a fun, crass project for themselves. The supporting cast of Molly Shannon, John C. Reilly and Fred Armisen all get chances to steal the movie, but still only provide moderate chuckles. This has the potential to be a decent stoner movie that will be hilarious when seen in the late hours of the night. C-
Wind River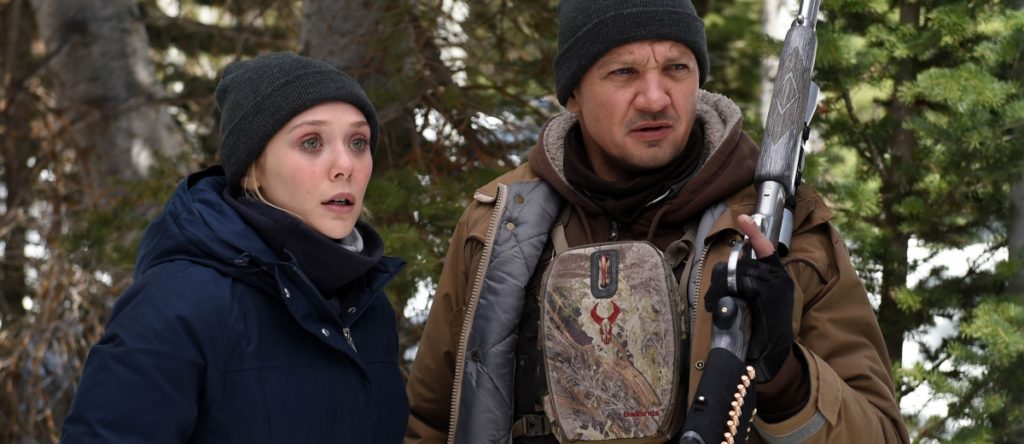 In Wind River, Jeremy Renner plays Cory Lambert, a big game hunter on a remote Native American reservation. Everything changes for the town as he comes across a dead body on one of his hunts. An FBI agent (Elizabeth Olsen) comes into town hoping to solve the murder and be done with it quickly. However, a minor conspiracy in the town complicates the investigation.
This movie is an amazing directorial effort of Taylor Sheridan (writer of Sicario and Hell or High Water). He has a mastery of subtlety that builds to an unbearable tension. All credit to the cinematographer, Ben Richardson. Throughout this movie, you can't help but appreciate the scope of this frozen landscape.
Once again, Jeremy Renner proves that he's entirely wasted in summer blockbusters. In Wind River, he gets time to stretch his acting legs and be the emotional core of the movie. This is surprising, because you see that in his performance even though he rarely unveils anything below his rough apathetic exterior. Elizabeth Olsen goes through a significant amount of character growth as she arrives in town on a minor assignment, but will not stop until possible justice is done.
I imagine Wind River won't be released until September, but it is absolutely a movie worth looking forward to. This is easily the best film I saw at Sundance. A-
Mudbound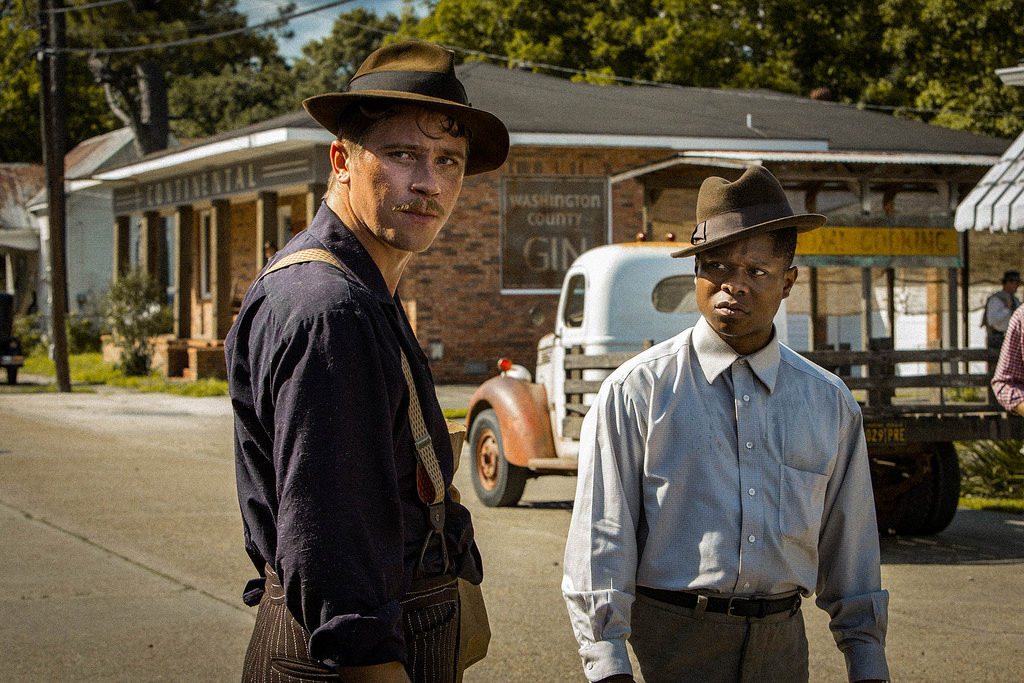 Mudbound jumps back and forth between multiple characters and their perspectives about rural Mississippi during World War II. One family (played by Jason Clarke, Carey Mulligan and Garrett Hedlund) buys farm land in the South during a very hostile time, racially speaking. The other family (played by Rob Morgan, Mary J. Blige and Jason Mitchell) has lived and worked on the property for decades. More of a live-action novel, than a straight narrative, the film tells its story through first-person narration, flashbacks and backstories.
This is easily the best work that Garrett Hedlund has done. As a returning veteran from WWII, he suffers with PTSD and is one of the few links to equality in the predominantly white region. Together, his character, Jamie and Ronsel (Jason Mitchell) make up the heart of the story and elevate the material above the standard bigotry trope in this type of movie. Their friendship is the one shining aspect in the literally and figuratively muddy movie.
Tonally, Mudbound moves at a snail's pace. However, the experience and acting is stellar and keeps you engaged and manages your patience level. It's only in the final half hour when the climax ramps up and becomes a bit extreme, that it doesn't fit the pace set by the previous two hours. B
Tokyo Idols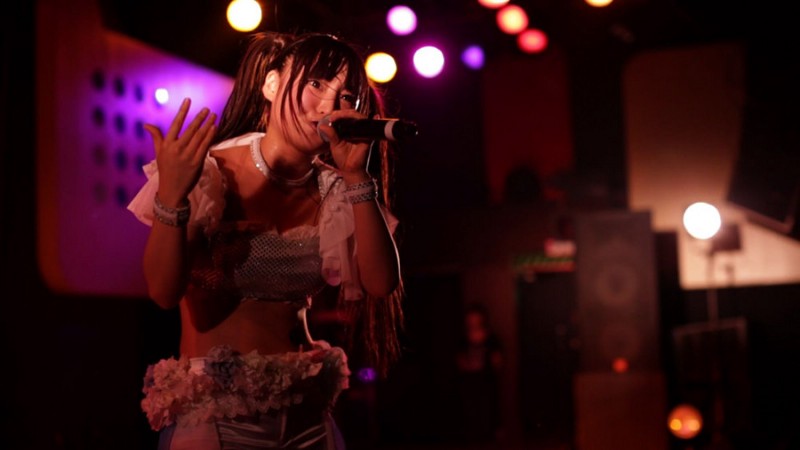 Director Kyoko Miyake brought a very unique documentary to Sundance with Tokyo Idols. Any type of summary could get complicated, so I'll say this – This doc follows Idols, or young, female aspiring singers, as they attempt to break from the overwhelming amount of young idols. The movie also follows the die-hard fanbases of these young girls. These fans are primarily men in their 40s and 50s…
Tokyo Idols was such an eye-opening movie culturally because, from the outside, I would easily judge these middle-aged fans to be perverts. Instead, these men treat their fandom as it were a religion. They are completely dedicated to the success of these young girls. Granted, the creep factor is always present, but the movie also goes into the ever-present sexualization of females in Asian countries. The point it makes is that men do tend to create these fantasies (whether it deals with fame or other things) for girls because of what they are exposed to every day. Meanwhile, none of these girls care about the high demands and demeaning lifestyle of the culture, because there's always a chance of success and super-stardom.
I would take points away from the documentary because it never quite finishes. We, as the audience, never get to see the final perspective of these people. Nothing has changed, and it takes away from the point of the theme. B
Crown Heights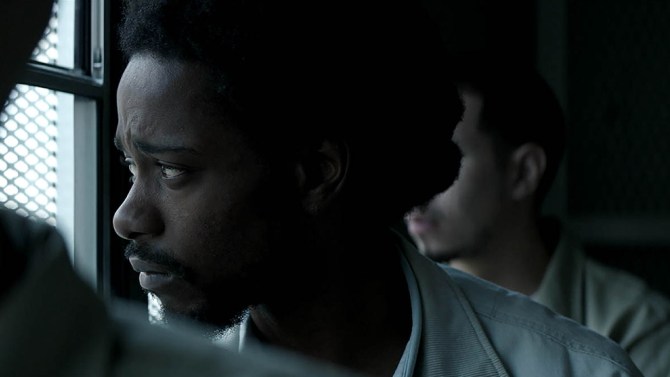 Crown Heights was rewarded with the Best of Fest Audience Award for U.S. Dramatic Feature. I hate to discredit the movie, because it delivers quite an impact, but it's also a weak year for dramatic films at Sundance.
This based-on-a-true-story film shows much of the life of Colin Warner (Lakeith Stanfield). In the '80s, he was arrested and convicted of a murder that he did not commit. The rest of the movie details his life in prison, the appeals he went through and the brave fight that his best friend put up to fight the conviction.
Writer/director Matt Ruskin brings this story to life and makes it relevant and vital. He manages to craft the script to make you want to join the fight to save Colin, but also want to give up every time things go poorly. It really does give light to the fact that when one innocent man goes to prison, it's not just him who is affected. Instead, everyone around Colin is a prisoner in their own way.
The acting from Lakeith Stanfield, Nnamdi Asomugha and Nestor Carbonell, among others, is superb. Crown Heights may be released sometime in the next awards season. It's very emotional, but it may not be unique enough to stand out at that time. B+