So you're a former Disney child star and you want to be taken seriously for once. Well, it's about time. If you follow in the footsteps of your predecessors, you're bound to never be seen as innocent again. You should know that there are several risks involved. There is a 90% chance of ending up with a criminal record. Also, be prepared to have a season pass to your local drug rehab, you'll be visiting it quite a few times. You will most likely survive the transformation from Disney teen star to serious actor, yet the tabloids will always take bets on when you're going to die. It's not all bad. You may even be the exception and win an Academy Award for having a runny nose on screen.
5 – Date an Unlikable Person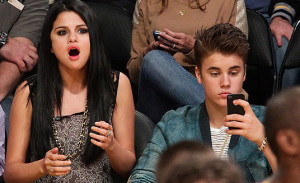 It's a little-known fact (wikipedia) that Wilder Valderrama has dated 74% of teen Disney stars. I think he works the front gate to the studios now. That is prime real estate. At least 2 former Disney stars have dated the man once known as Fez, Demi Lovato and (the go-to train wreck) Lindsay Lohan.
Or you could go one worse and date the least likable person on Earth (besides Gwyneth Paltrow), Justin Bieber. Selena Gomez can't seem to quit "The Beebs." Sounds like an STD, no?
4 – Drink and Drive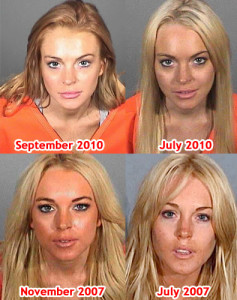 Rehab seems to be a Disney rite of passage. But typically before a celebrity ever admits that they need help, they need to be involved in a car accident while under the influence. Going to rehab is their way of saying "Sorry I crashed into your restaurant. I'll go to a resort for 11 days to make up for it."
Everyone's favorite whipping boy, Shia Lebouf, denied a breathalyzer test after his accident and only had his license suspended. Once again, Lohan has had her fair share of fender benders due to alcohol. If you ever hear about slowing traffic on the freeway because of a crash, there's a good chance Lohan is involved.
3 – Take Embarrassing Photos that Will Later Be Found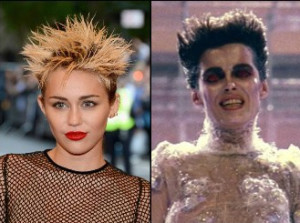 Just when you thought MySpace and "selfies" were dead. Disney teen stars have used selfies to gain publicity and/or gain street cred. Just look at Vanessa Hudgens, whose nude selfies were exposed in both 2007 and 2009. Someone needs to learn how to not "Send to All." Miley Cyrus also had a few embarrassing pictures in her underwear using her cell phone camera. Then she went on to clear up that scandal by doing a Vanity Fair photo shoot where she was mostly nude (except a sheet) at the age of 15. Seeing her almost naked is not the best of both worlds. (Sorry, I had to)
2 – Appear Topless in a Movie
Anne Hathaway had a major career overhaul in the mid-00's. After being the innocent girl in The Princess Diaries and Ella Enchanted, she realized that she wasn't getting the serious roles she wanted. What was her solution? Leaving the princess roles behind and appearing nude in Havoc and Brokeback Mountain. Soon after, she started getting major roles in pretty terrible movies (Valentine's Day, Bride Wars). Though, with huge roles in The Dark Knight Rises and Les Miserables, she is now being taken seriously as an actress.
On the other hand, you have Vanessa Hudgens, who has no acting talent other than sneering at the camera and acting high. Fans of High School Musical will be a little shocked to see what Gabriella does in Spring Breakers. On the same note, I should mention that in Zac Efron's most recent movie, The Paperboy, he was peed on by Nicole Kidman. And no, not because he was stung by a jellyfish.
1 – Suffer a Public Breakdown
Remember how cute Britney Spears was back in the "Hit me baby, one more time" days? Of course you don't. You'll never be able to unsee the crazy Britney who shaved her head and attacked paparazzi with an umbrella. This former Mouseketeer was one of the original crazies. I'd still say that drugs have fried her brain, she looks dead in the eyes.
While not technically a child Disney star, former Nickelodeon star Amanda Bynes seemed like the one that would succeed where many failed. Sadly, she is the latest child star to completely lose it. To watch her current public breakdown, check her out on Twitter and you'll see the gradual destruction of the human mind. She can't get over how much she thinks rapper Drake is ugly. And if you ever question her about her numerous surgeries, she will call you ugly as well.