I've often argued that TV series are becoming better than movies. The writing, production value and talent on TV has grown in quality in the past 10 years. More increasingly, current and former movie stars are signing on to star in TV series. The stigma of TV being 'less than' for actors has gone away. Just recently, Matthew McConaughey revitalized his career on the big screen, while at the same time, starred in critically-adored "True Detective" on HBO.
I feel that the following five actors need to revitalize their careers. While, it maybe be difficult for them to find box office success, they might somehow find the right TV pilot to star in. Certain stars have the opportunity, given the right genre/formula, to be on the A-list again.
5 – John Cusack
John Cusack is the kind of star that everyone wants to succeed. Sadly, he's never been able to find a flagship movie that defines him, other than "Better Off Dead," that is. His last real box office success came in 2007 with the Stephen King adaptation "1408." Even his jump into big-budget disaster movies (2012) turned out to be a failure. He has been steadily working in little-seen indie movies, but little else.
I think network TV would be the best route for Cusack. It's seems inevitable that CSI will run for at least 19 seasons on CBS. His dour countenance would work very well on CSI as he takes over for Ted Danson as the head of the team. I would love to see a "High Fidelity" series, but Cusack is now too old to play the role.
4 – Hugh Grant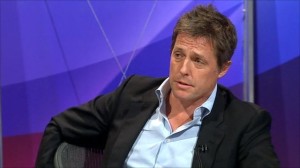 Hugh Grant was once the most likable bumbling British guy on the big screen. Somehow, everyone got tired of the same old act and we started to see less and less of him. Remember how much you liked Grant in "Love Actually"? That movie was released way back in 2003! He has since gone on to star in flops like "American Dreamz" and "Did You Hear About the Morgans," with Sarah Jessica Parker. It's easy to see that schmaltzy light-hearted comedies are no longer his thing. He did star in about 6 different roles in "Cloud Atlas," but it didn't do much to reinvigorate his career.
British period series like "Downton Abbey" and "Call the Midwife" are all the rage. He would do well in a stuffy British period piece. Permitting the show is well-written, it could signify his return to the forefront of pop culture again. He would also do well in an NBC sitcom in the vein of "30 Rock."
3 – Kate Hudson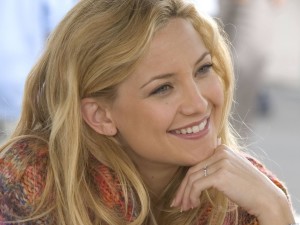 I don't know when the hate started for Kate Hudson. She was half-decent in "Almost Famous." Then she went on to become the queen of the downfall of the rom-com with "How to Lose a Guy in 10 Days," "Bride Wars" and "The Skeleton Key" (that last one was a joke. Explained sarcasm is the best sarcasm). While she is starring in Zach Braff's upcoming "Wish I Was Here," she hasn't done anything of substance since 2000.
The perfect place for Kate Hudson would be on a CBS sitcom. CBS, for some reason, knows the formula to create high ratings. Either CEO Leslie Moonves sold his soul to the devil or audiences just like really mediocre comedies complete with laugh tracks. They could base the show on her life as an aging single mother who dates/marries rock stars. Kate Hudson would find guaranteed success on CBS and her show would last at least eight seasons, with a spinoff to follow.
2 – Mel Gibson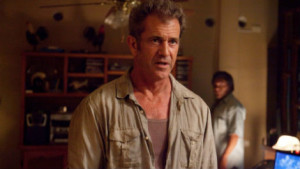 I've often gone to bat in defense of Mel Gibson. If the public could put his stupidity aside and somehow "forgive" him, they'd get back one of the best directors and actors in the business. He is appearing in Stallone's next geriatric machismo-palooza "Expendables 3." This guy needs a comeback pretty bad. One of his frequent collaborators, Robert Downey Jr. (and a former comeback kid himself), has recommended that Gibson play some part in the larger Marvel movie universe. If he directed a Marvel movie, I may even come around.
Gibson needs to make a move to one channel for the time being – HBO. Just as Woody Harrelson and Matthew McConaughey played detectives in the first season of "True Detective," Gibson could play one of the new detectives. For those who don't know, every season deals with an entirely new story and characters. The dark drama would be the perfect place to showcase the forgotten talents of Gibson.
1 – Johnny Depp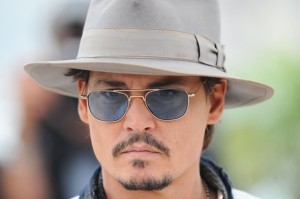 Yes, this sounds ridiculous, but bear with me. Johnny Depp never needs to "stoop" to working on TV. He is an A-lister who has starred in some of the most successful movies of the past decade. Even with that success, there is a general feeling of Depp exhaustion. He has at least three guaranteed successes in the works with "Into the Woods," "Through the Looking Glass" and "Pirates 5." However, those roles only provide more of the same Depp in quirky costumes and makeup. It's time for Depp to tone it down and play a regular role.
I've mentioned "True Detective" a few times already. I think the pairing of Depp and Gibson would work great and doing one season wouldn't put a dent in Depp's credibility. Depp was once one of Hollywood's great talents (the '90s) and he could be again. As long as his cable series isn't produced by Tim Burton, he would be able to break free from the quirky stereotype he willingly accepts. I believe that Johnny Depp will eventually have a dramatic resurgence on the big screen. Until then, he needs to cut the roles like Barnabas Collins, Tonto and Jack Sparrow and win over the TV audience.