This weekend sees the release of Tom Cruise's latest venture into the world of aviation with American Made. It takes on last week's box office champ, Kingsman: The Golden Circle and the limited release, Battle of the Sexes.
American Made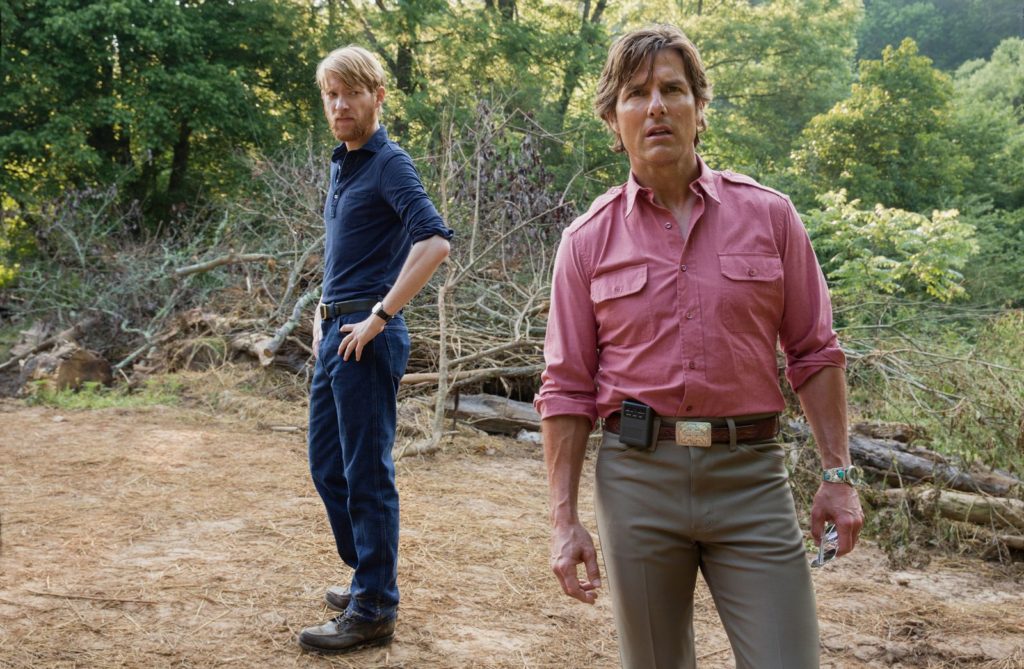 This "based on a true story" account depicts Barry Seal (Tom Cruise) as a bored airline pilot that is recruited to work for the CIA as a drug and gun runner in the early '80s. Because he's working for the "good guys," he becomes trusted by some of the dirtiest players in South America, ranging from Manuel Noriega to Pablo Escobar. While he attempts to balance his family life with his secret job, he starts to get in too deep in both scrutiny and literal duffel bags full of cash.
Director Doug Liman, who worked with Cruise in Edge of Tomorrow, knows how to get the right comedic timing from Cruise. This role for Cruise is far different than the reliable, but standard action hero he typically plays. Expectedly, the movie is rife with the typical Cruise swagger, but thankfully you enjoy seeing a guy who is constantly in over his head, but seems to escape unscathed based on the people he chooses to work for at any given time.
Liman delivers a movie that uses its fair share of '80s B-roll to place the viewer in a time where the War on Drugs was about to begin. Shady dealings were done on every side, which made every character, including the agent over Seal's operation (played by Domhnall Gleeson) just as shady as the Medellin Cartel at the time. With everyone being morally gray, you can't help but side with Barry, even though he should be completely unlikable. The writing throughout American Made helps to carry a movie about a duplicitous antihero.
I'm not entirely sure how much of what is on screen is actually the true story of Seal's exploits. The plot struggles to fill the two hour runtime and manages to come off as extremely convenient. The pacing is helped along by time back-and-forth time jumps. Thankfully, these non-sequential events actually have meaning at the end, instead of just being shown for style.
American Made is a movie about shady people in a shady time period. Yet, the humor is subtle and bolstered by a great supporting cast. This isn't the action movie you may be expecting from Cruise, but it's a refreshing change of pace. B
Battle of the Sexes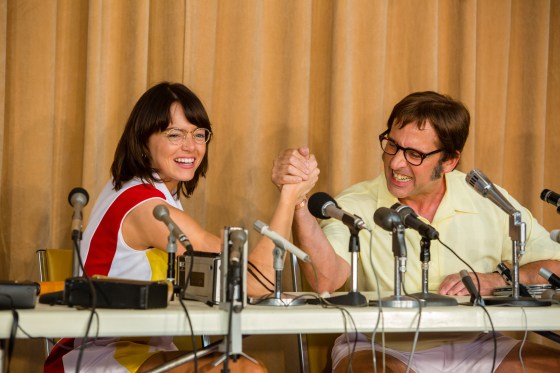 Emma Stone follows her Best Actress Oscar win with a biopic about famous activist and premiere tennis pro, Billie Jean King. This movie details King as she enters prominence as the best female tennis player in the world, but must still fight for equality in a sports world where that is clearly lacking.
Meanwhile, Steve Carell plays the aged, former tennis star Bobby Rigg. As a compulsive gambler who can't help but create a spotlight for himself, he challenges the best female tennis stars to highly publicized televised matches; leading all to the 1973 event, the Battle of the Sexes.
Let's start out with some positives – The crew behind Battle of the Sexes is incredibly talented. The directors, Jonathan Dayton and Valerie Faris, previously directed Little Miss Sunshine and Ruby Sparks. The writer, Simon Beaufoy, cowrote Catching Fire and 127 Hours. This movie seems to be brimming with talent.
Unfortunately, this is a huge misfire. What Billie Jean King has done in her life as an advocate for LGBTQ has been monumental, but the emphasis of this movie only warrants about 30 minutes of interesting screen time. This material seems almost suited for one of those NBC mini-movies released back in the late '90s.
Battle of the Sexes is so heavy-handed of its depiction of the completely unfair year of 1973, that it feels that a millennial wrote about their dystopian version of America. It drips with a 2017 attitude, yet also feels completely inauthentic in terms of creating actual characters.
Sadly, Emma Stone sleepwalks through the role (though I predict she'll get another nomination because of the content of the movie). Carell mugs for the camera at all times. And while he's constantly entertaining, you never once believe he's anyone but Steve Carell. Also, you can set your watch to something interesting – Whenever the movie lags, you'll see a cameo by an SNL star or a friend of the cast. Essentially, this happens every 10 minutes and it took me completely out of it.
With this cast and crew, this should have been game-set-match. Yet, I didn't 40-love it. In fact, it felt so hollow, that I consider it to be far more of a waste of talent. D