Last year, Disney attempted to revitalize old franchises by injecting them with a unhealthy dose of live action. That effort turned into Maleficent, which bastardized Sleeping Beauty. Seeing a movie from a different character's perspective may be a good idea in theory, instead it absolutely ruined Disney's greatest villain. Which is why I was trepid about their live-action Cinderella remake.
There was never a reason to fear. The latest take on Cinderella is for lack of a better term, magical.
The story is all too familiar at this point, but I'm still going to give a refresher.
Lily James (Downton Abbey) stars as Ella. Ella was raised by loving parents (Hailey Atwell and Ben Chaplin) who promoted thoughts of wonder and magic in their daughter. After the mother's death, Ella and her father attempt to deal with their sadness. Her father soon attempts to find happiness in the arms of Lady Tremaine (Cate Blanchett), who brings her two daughters to the farm estate. As the story goes, Ella becomes a slave in her own house until one triumphant day when her fairy godmother (Helena Bonham Carter) pays her a visit.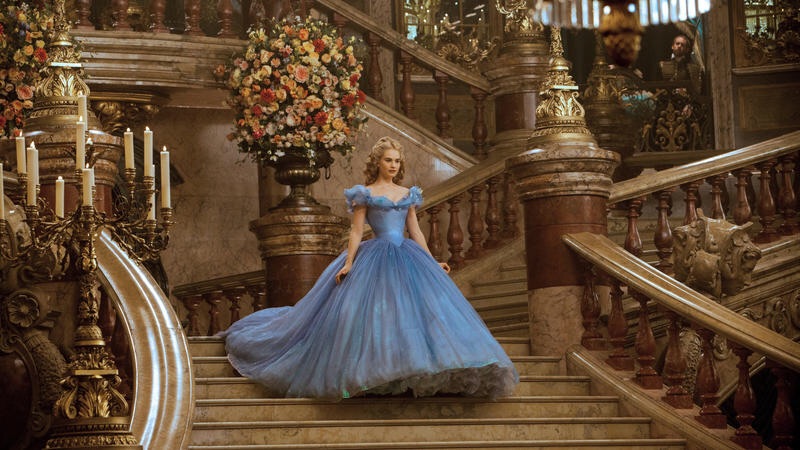 Cinderella is extremely faithful to the original Disney cartoon. Yet, it leaves out subplots regarding Lucifer trying to catch the mice. What it adds is an actual story for the Prince. Richard Madden (Game of Thrones) plays the Prince, who is meant to find a princess to marry. The King and the Grand Duke are very motivated to find someone that would benefit the kingdom. In the midst of that, the Prince actually turns out to be a 3-dimensional character.
It's strange that a near-straight retelling of a movie that has been remade a dozen times already, can feel so fresh. This is a standard Disney princess movie, after all, but the storytelling, visuals and score make it vibrant. I knew what would happen in the story, but this movie had me rooting for the Prince and Cinderella to finally get together. When characters die, the score is powerful enough to sweep you up in the drama.
Stupid movie! How dare you make me feel emotions!
It's nice to see a relatively-unknown actress playing Cinderella. Lily James has a striking, yet not too beautiful look. Blanchett is basically perfect as the icy Lady Tremaine. She does just enough to make you pity her, rather than hate her.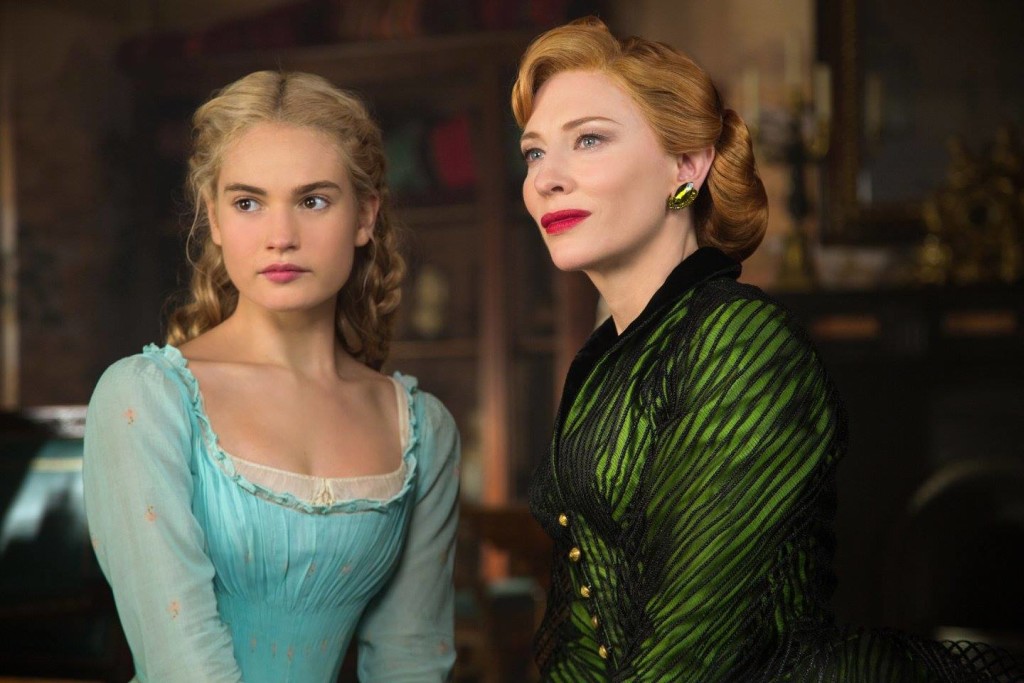 This is a great movie for the family. It is completely clean and the younglings won't be scared of any of the pumpkin, goose or lizard CG transformations. Parents will enjoy this movie because it has enough of the nostalgic Disney magic that we used to love. Kids will enjoy it because it's colorful and simple enough to follow.
I should mention the short animated movie that precedes it. Frozen Fever is a seven minute short that is most assuredly the reason that most parents are being dragged to this movie. Frozen Fever is harmless, yet a bit unnecessary. It has all the magic of the Return of Jafar. Young Frozen fans will eat it up, but it was basically made to sell Elsa and Anna dolls with new dresses.
Your kids will be happy to see Frozen Fever and, thankfully, there's an actually enjoyable movie for everyone else.
Cinderella is a breath of fresh air in this weak movie season. Director Kenneth Branagh and screenwriter Chris Weitz nailed it. Cinderella gives promise to an eventual crop of more live-action adaptations. The first of which is Beauty and the Beast, followed by Dumbo. A-