Comic books are not only going to take over the summer movie season for the next 17 years, but they are also dominating the small screen. Currently, we have Flash, Arrow, Agents of Shield, Gotham and Constantine. Before you scoff, remember that the biggest cable hit of all time, The Walking Dead, is also a comic book adaptation.
Daredevil premiered its first season on Netflix, marking Marvel's first partnership with the streaming service. In the next year, Netflix will also release Jessica Jones, Iron Fist and a Luke Cage series. The CW has a formula that works and plans to create an Arrow/Flash spinoff next year. And if that's not enough superheroes for you, CBS wants to erase any memory of the 1984 classic, Supergirl, out of your brain with their televised revamp. Finally, TNT plans to create a live-action version of the very popular Teen Titans cartoon. Of course, they'll remove any reference to the cast being teens. I'm sure we'll see "Titans" sometime in 2017.
Do you feel overwhelmed yet? Well, I would like to contribute to the problem with some further suggestions for the network powers that be.
5 – Shadowcat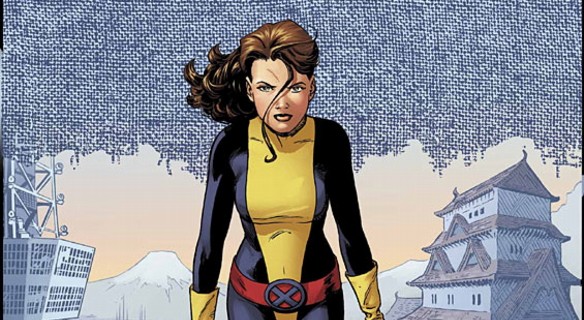 Shadowcat got her start as Kitty Pryde in the X-Men. She may not be as familiar to those of us that devoured the '90s animated series. Essentially, she's like Jubilee, except that you actually like her character. She is portrayed by Ellen Page in X-Men: Days of Future Past and the now-nonexistent X3.
Fox currently owns the rights to the X-Men. I think it would be a good move to put this show on their FX offshoot, FXX. In the series, Kitty will be in her early '20s. Having just left the X-Men, she is trying to leave the dangerous lifestyle behind. Yet, she finds that trouble always seem to be a step behind her. That, and she can't seem to get over the love she had for Colossus.
Being on her own makes Kitty vulnerable, especially when a military organization tries to capture the girl that can walk through walls. As she flees, she spends her time globe-trotting and running into other mutants from around the world. Rob Thomas (Veronica Mars) should be the showrunner and it should star AnnaSophia Robb.
4 – The Punisher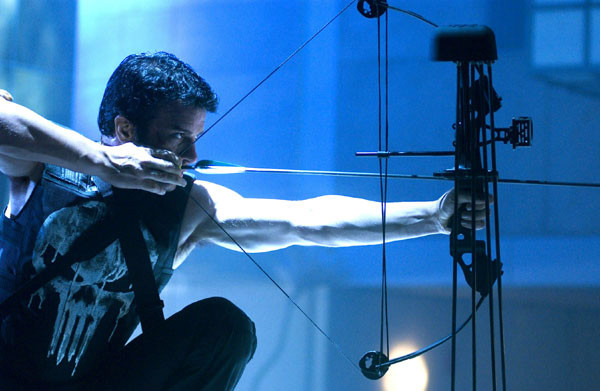 The Punisher is, somehow, just as cursed as the Hulk solo films have been. In 1989, when Marvel movies were essentially a joke, Dolph Lundgren starred as the title character. Even in the '80s, this was seen as a below average action flick. In 2004, Marvel properties were bought up by everyone and anyone. Artisan entertainment released the Thomas Jane starrer, opposite John Travolta. Jane was widely praised for the role, but it was a hollow movie. 2008 gave us another reboot with Punisher: War Zone. Ray Stevenson played Frank Castle as a one-man army. This violent movie was quickly forgotten. Jane reprised the role for a short web movie in 2012's Dirty Laundry.
There have been rumors of a proposed Punisher series, but Fox lost the rights and they're back in the Marvel camp. A Punisher series is not quite in the Disney M.O., but neither is the recent interpretation of Daredevil. I'd like to see a Punisher series on Showtime. It would allow them to reach the violent content level needed to accurately portray the vengeance Frank Castle inflicts on criminals.
There is no need to reboot Castle's story. I'd argue that Thomas Jane could reprise the role as he has hinted at "with the right story." The first few episodes could show flashbacks of his family's murder. But, he feels that he's already made the guilty pay for the crime. The first season would follow Frank as he breaks up sex trafficking rings, similar to Taken. As he interrogates the criminal warlords, he finds out more about his family's death and realizes that he's only scratched the surface in bringing justice to those responsible.
3 – Booster Gold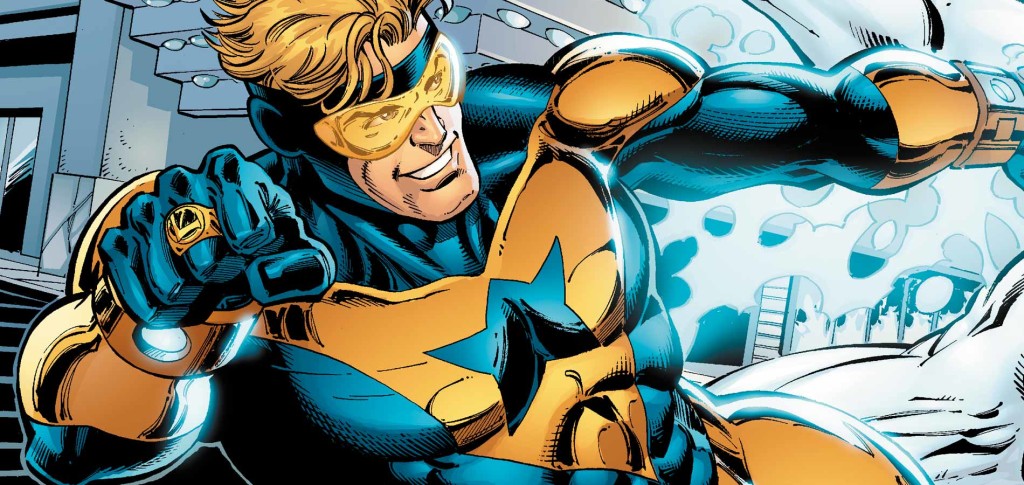 Three years ago, the current writers of The Flash tried to develop a Booster Gold series for SyFy. This cult favorite character has only made an appearance in Smallville's low budget Justice League.
The Flash series has already dabbled in time travel and it would be an easy transition to bring in a man from the future. Booster Gold is from 25th century Gotham. He gained powers by stealing artifacts from a museum highlighting heroes of the past. He is an attention-seeking superstar, that ends up being a fish out of water when sent back to our century. This character's snark would fit perfectly if introduced on The Flash or the upcoming spinoff. His reaction to our time would be like that of Captain America, but in reverse. As he lives in the present, he will share the distorted history he learned about in his time. Josh Holloway has the perfect amount of swagger for the role.
2 – Yorick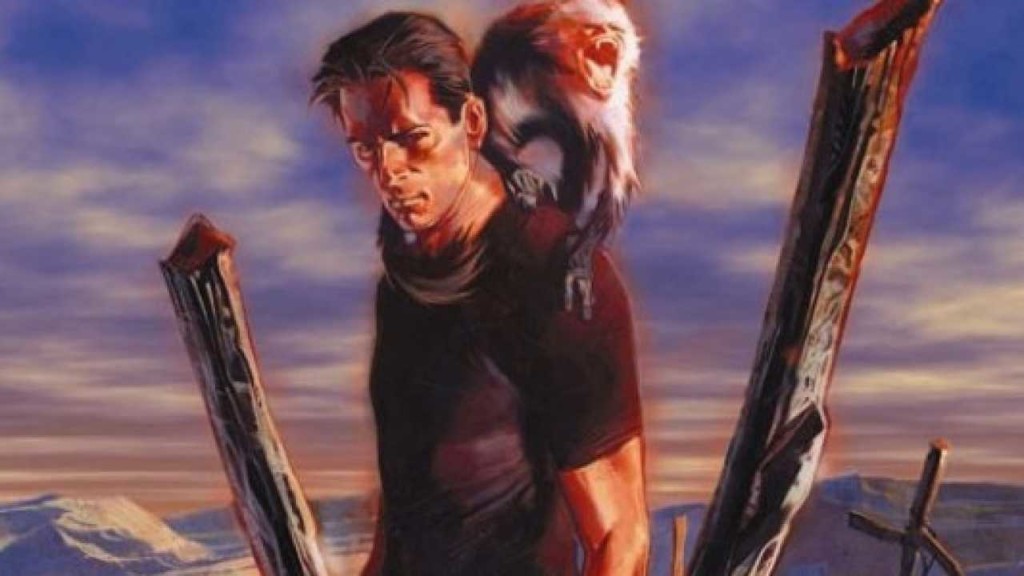 Yorick is the lead character in the graphic novel series, Y: The Last Man. I'd argue that it's one of the greatest graphic novels. In 2007, director DJ Caruso was ready to move on a feature film with a great script, but the studio got scared when he admitted that the story wouldn't get justice in just one movie. The movie was stuck in a development nightmare, when finally it was announced that all plans for a movie had been cancelled.
I couldn't be happier about the cancelled movie, because Yorick's story would only work in a series.
After a sudden plague, every man on the planet drops to their deaths. All except Yorick. At that point, it's just Yorick and every woman on Earth. He travels across the nation looking for his sister and mother. Though, the journey isn't easy. He is hunted, desired and protected. It is similar to The Last Man on Earth, but without the laughs.
I'd love to see this series on HBO. They'd give it the necessary budget and cast the right people. I think Andrew Garfield or Evan Peters would be fantastic. With the revolving door of female cast members, we'd see the best actresses appear for only an episode or two. This would be a great experiment for TV, in general.
1 – Nightwing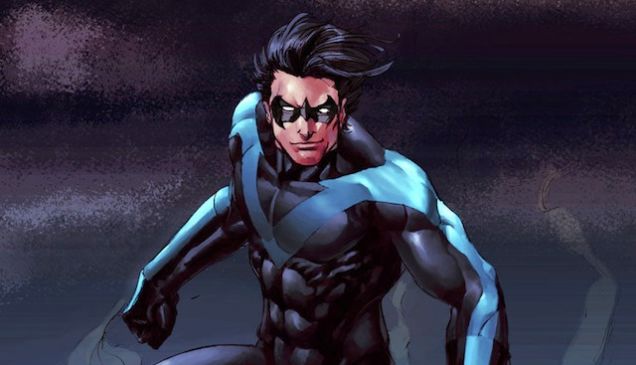 Poor Dick Grayson has never received live-action justice on the big or small screen. In the '60s Batman series, he was played with pure camp by Burt Ward. He was played on the big screen by Chris O'Donnell, who I thought was cool when I was 14.
Yet, in the comics and animated series, Dick Grayson is one of the greatest DC characters. He stepped out from the shadow of the bat to become an intimidating hero in his own right.
We already have a diet-Batman series with Arrow. I think a Nightwing series would be closer to Daredevil in terms of content and subject matter, but with the humor of Spider-Man. Grayson is brash and arrogant in most situations, until he gets in over his head. I'd love to see this series start off with Grayson leaving Wayne Manor and his old costume behind as he tries to find a city that isn't overrun with heroes already. As he starts his own hero's journey, he sees both Jason Todd and Tim Drake take his old Robin mantle.