There is opposition in all things. Every brand/product needs its fans, but also its detractors. While these flame wars may not seem important to the casual consumer, these companies maintain fan base allegiance. This is true for computers – Apple vs PC. It's true for video game consoles – Playstation vs Xbox. It's absolutely the case when it comes to the two major comic book distributors DC and Marvel.
The majority of people just want to be entertained and see a good movie, but loyal fans want their favorite brand to win out in the end.
I'm a DC fan. I always have been. Sure, I flirted with the '90s X-Men cartoon series in my time and I also own an unhealthy-for-an-adult-male amount of Marvel graphic novels. But, I always come back to DC. If it wasn't for the art and master craft of Christopher Nolan, I probably would have given up on DC a long time ago. He took a character that was destroyed by Joel Schumacher in the late '90s and rebooted him as the Batman we need and deserve.
In the same year that (the greatest comic book movie) "The Dark Knight" took the screen, Marvel launched their Disney-produced universe with "Iron Man" and "The Incredible Hulk" reboot. Marvel's phase one, leading up to the "Avengers," was a giant gamble as most of the movies were dedicated to a grand team-up flick. The Avengers had a lot riding on it and it lived up to the hype. While it may not be a great movie, it assured fans that several characters could share the screen at once. It also made the mediocre phase one movies that came before it (Captain America, Iron Man 2 & Thor), into fun movies that were part of the grand plan.
That's just what Marvel has on its side. A plan. We are well into phase two as "The Avengers: Age of Ultron" is set to release next summer. Despite actual quality, Marvel is on a box office roll. They have perfected the "fun" formula and will likely reproduce it for phases 3 through 8.
This is where you have to wonder where DC is in all of this. This is the company with some of the greatest established heroes that they are squandering (mostly by the public's perception) because of their inability to capitalize on what the public wants.
DC is stuck between a rock and a hard place at the moment. With news of the upcoming Justice League movie along with the Batman vs Superman movie, they are said to be playing catch up to Marvel. Honestly, with the billions of dollars Marvel has made for Disney, why wouldn't Warner Brothers want to follow suit?
I'm not even sure if DC has a grand plan. If they listen to me, they may be able to pull off the Justice League and not have to reboot everything again in 5 years.
Assembling a Great Cast
Nothing builds more buzz than who is going to star in your movie. This works out both positively and negatively. Does anyone remember the day when Jesse Eisenberg was announced as Lex Luthor in BvS? They could have cast anyone else and it would have made more sense. Just imagine, if you will, had they announced that Bryan Cranston was going to play Lex Luthor. The mere mention of Superman vs Heisenberg would have fans simultaneously wetting themselves with excitement.
Good casting doesn't mean that you have to hire well-known actors. It seems as if DC is trying to put as much focus on finding unknown actors for iconic roles as they did with casting someone well-known like Affleck. While Gal Gadot didn't show much acting ability in the Fast & Furious movies, she may end up being the perfect Wonder Woman. There are a few characters that may not have as much public awareness, and casting unknown actors may be the perfect way to not have the actor overshadow the role. Just imagine Will Smith playing Green Lantern John Stewart. Not a happy thought right? Ray Fisher was just cast as JL member Cyborg. It's a perfect fit. He's a little-known actor in a lesser-known role.
Now, this is going to sound crazy, but what if DC made a big deal out of Aquaman? It would show that DC is not afraid of making a few bizarre choices (much like Marvel has done with Guardians of the Galaxy). I would like to see either Nicholaj Coster-Waldau or Josh Holloway play the role. The latest rumor has Matt Damon as the frontrunner for the role of Aquaman. I personally don't see it, which means he's going to get the role.
I'm interested to see who they replace Ryan Reynolds with. I think they should go with a completely different Green Lantern so we forget about the previous Hal Jordan version.
Combine the Movies and TV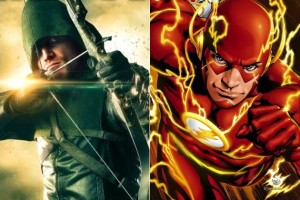 While Marvel may hold the crown when it comes to their big screen ventures, DC has a leg up on them when it comes to quality TV series. Arrow, currently in its second season, has a large fan base. This fall, a Flash spinoff is debuting. Also, there are several more DC series in development ranging from Gotham to Constantine.
While Stephen Amell (from Arrow) may not be a household name, he makes for a great Green Arrow. There's no reason that the Justice League needs to recast the role for someone closer to the A-list. It's still unclear how Grant Gustin will do as The Flash. If that show does well, I see no need for a bigger star to don the red spandex.
Guillermo Del Toro has long been planning to make a Justice League Dark movie adaptation. That team is comprised of John Constantine, Swamp Thing, Deadman and Zatanna among others. If the Constantine series is successful, that may kickstart Del Toro's work on the movie. He is one director that DC needs. Which leads us to the next bit of advice.
Directors Matter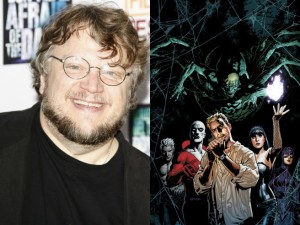 That is directors plural. Not just director.
Listen, I am a fan of Zack Snyder. From Dawn of the Dead, Watchmen and more recently Man of Steel (which I loved. Go ahead, bring the hate). He has made some risky films pay off. However, DC in all of their short-sightedness, have given him the keys to the DC universe and given him the helm for Batman vs Superman and Justice League. While I was a fan of his reinvention of Superman, the general reception was admittedly mixed. You'd think any studio would try and correct that problem by finding a new director. Basically, DC goes with what they know.
It makes little sense to me that Ben Affleck would join the team in an acting role, but not in his true calling, directing. DC needs to take advantage of their contract with Affleck and have him direct Justice League. The Oscar winning director would most likely put Joss Whedon to shame.
DC's best power play would be to get experimental directors attached to any upcoming projects. Just image Rian Johnson (Brick, Looper) working on Green Lantern. Or even Duncan Jones (Moon, Source Code) directing Wonder Woman. DC, if you haven't considered these names yet, you're further behind than I thought.
Personally, I'd love to see Shazam directed by Richard Linklater.
Give Superman Time to Develop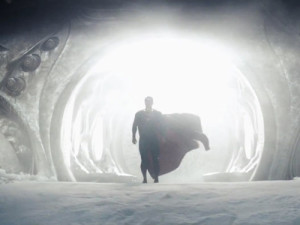 In the race to sell more movie tickets than Marvel, DC jumped the gun and added Batman into the Man of Steel sequel. It's a shame that Superman will never have time to get the sequel that would advance his character (Think Spider-Man 2, Dark Knight, X2 and Winter Soldier). Now, he'll have to share the screen with at least 3 other heroes in his own sequel. Then directly after that, he'll go to war in Justice League. If nothing else, I actually hope that Batman vs Superman (I'm praying they change the title) is more of a character piece involving the brilliant mind of Lex Luthor vs the regret of Superman for the events of the first movie.
Also, once the first Justice League movie is taken care of, it's time to focus on each hero. Given the amount of success for each origin movie, each character should get a guaranteed movie trilogy before they are eventually rebooted.
Timing is Everything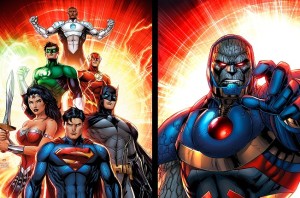 Currently, Batman vs Superman and Captain America 3 have the same release date, May 6 2016. One of them is going to have to budge. Marvel head honcho, Kevin Feige, is feeling very confident after the success of Captain America 2 and he smugly refuses to move. To be fair, Marvel did reserve the date first. DC also says it's not going to budge from the date either. Basically, they don't want to look like they're backing down.
I foresee DC changing the release date by about two weeks. They'll give fans the chance to see, and promptly forget about, another fun Cap movie and then (hopefully) blow people away with the combination of the two greatest heroes on screen together for the first time ever.
According to the rumors, the ending of BvS will lead right into the Justice League movie. Different reports say JL will come out in either 2017 or 2018. While I'm usually all for studios taking time on projects, Justice League will need to come out no later than one year after BvS. It's my hope that DC actually has a plan (and a script) for this to be a success.
I would tell DC that every year should be dedicated to one major hero's original movie or sequel. DC also has cult favorite adaptations in the works, like Sandman, and these movies should be released during the winter movie season. Marvel has plans to release at least two movies every year until at least 2028 (or whenever people stop caring about comic book movies), so why shouldn't DC? I'd argue the case that comic book movies are killing original summer blockbusters, but that commentary is for a different post.
So, seriously DC/WB, you're more than welcome to leave your contact info in the comments. You need the help of a fan and not random old men sitting in a board room. You have the heroes. You have the villains. You have over 75 years of great stories. Don't drop this ball.