Ron Howard and Tom Hanks have reunited to bring back yet another adaptation of Dan Brown's works, first popularized by The DaVinci Code. Inferno is the third movie in the series, having skipped Brown's novel, The Lost Symbol.
There's been a rocky road from page to screen for Robert Langdon. It's surprising, considering that the books are written with a quick pace that seems suited for movie audiences.
As Inferno begins, Robert Langdon (Hanks) is in a bad way. He is lying in a hospital room with no memory of the past few days. In little time, he is sought by several shady organizations. This is a common practice for this Symbology professor, but he also happens to be crippled by haunting hallucinations that turn his reality into visions of a Dante-inspired hell on earth.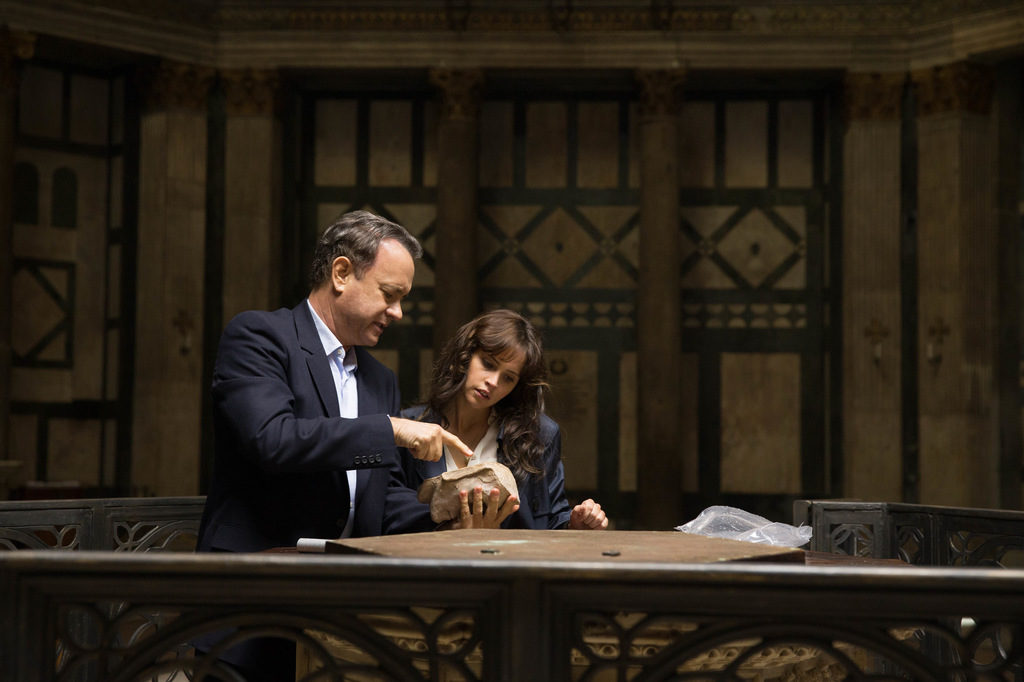 Meanwhile, the plans of an eccentric and influential billionaire (Ben Foster) are set in motion. His intent is to release a plague on the world, taking out half the population in order to give hope for the rest of this overcrowded world.
Zero population is the answer my friend.
As Langdon suffers from these visions, director Ron Howard gives the movie such an unnerving style that shows the effort he can put into this otherwise pedestrian series. However, the majority of the movie becomes the paint-by-numbers globe-trotting experience we've come to expect. The actual locations are phenomenal and Howard knows how to capture them and allow them to add gravitas to the movie.
However, half of the fun when riding alongside Langdon is the discovery in the moment. Every character in Inferno knows more than the audience. Each reveal feels insincere to the plot, as if they're looking at the audience and saying, "I bet you didn't see that coming."
The clues are largely pointless in Inferno. There are several references to Dante Alighieri and his book, but they hardly influence the actual plot. It makes me wonder if, much like the other two adaptations, the riddles and puzzles were cut due to time.
Tom Hanks has never fit the Langdon character, but he is the primary reason these movies are still made. He is watchable even with bad material. Felicity Jones (Rogue One) joins Langdon as his current young, brunette companion (he has a type). She's fine in the role, but the movie ramps up so quickly, you never have time to become invested in the character.
There is value to the Langdon series. The score is great, the locations are beautiful and Hanks is reliable. However, it's riddled with plot holes, poor twists and the lack of enjoyment that the books otherwise provide. If you're a fan of the franchise and feel compelled to get more of the same, then check out Inferno. Otherwise, it's worth skipping or watching as a background movie. C-