We're just two weeks away from the most anticipated movie of the year. Every other film has made way for the release of the 7th Star Wars movie, but there is one movie that will not cower in fear – Krampus.
This Christmas Horror Comedy is coming at the perfect time. October was a dry month for horror flicks and after movies like The Night Before and Love the Coopers, we are in need of a quality holiday movie. Which brings us to the movie about the anti-Santa Claus and his festive reign of terror.
From the opening credits, we are treated to relevant Christmas mayhem. Bing Crosby's "It's Beginning to Look a Lot Like Christmas" plays as we see a slow motion montage of Black Friday and the carnage that comes with it. The opposition of Crosby's cheerful voice compared to shoppers pushing each other down for cheap toys is cinematic perfection.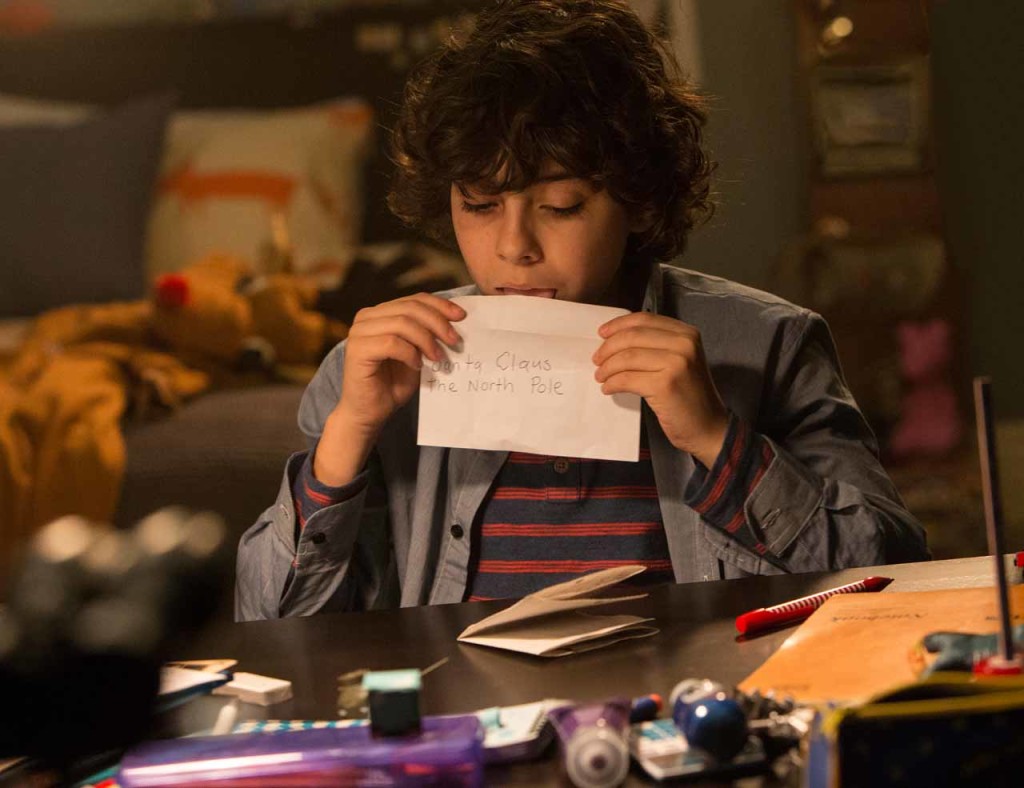 From there we are introduced to young Max (Emjay Anthony) and his family (Adam Scott, Toni Collette and Stefania LaVie Owen). Max is already struggling with his hope and belief in Santa Claus and things only get more miserable for him when his trailer-park relatives come visit for the holidays. Max soon loses faith in Christmas and tears up his letter to Santa, throwing it out the window. This simple act brings Krampus and his minions, who are heralded by a freak winter storm.
If you aren't familiar with Krampus, it's time to change that. All the background you need is to know that Krampus comes from Eastern-European folklore. It is often thought of as the companion to Santa Claus. While Santa rewards good children with presents, this devil-lookalike focuses on the bad kids, dispersing coal and violent punishments.
Director Michael Dougherty created the new Halloween classic, Trick 'r Treat in 2007. That movie played on every popular Halloween trope and mixed it all into a horror casserole. The guy knows the horror genre well and plays to what fans expect. His take on Christmas brings the same feeling, though it's a little off balance.
Without delving into parody, Krampus takes elements from Home Alone, A Christmas Carol and somehow, Yes Virginia. Side note – If the elements of Krampus were used in a Home Alone reboot, I would be the first to line up. Kevin McAllister vs Krampus. Hollywood, make that movie.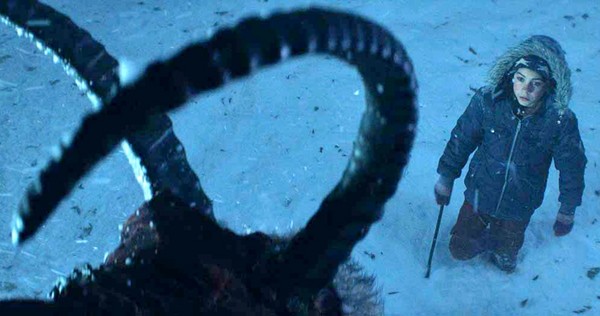 The only thing missing from this movie is more insanity. As you watch the family talk about how they will survive the holiday, it drags a bit and you will only want it to get more ridiculous. Krampus keeps you waiting. However, once you see a Gingerbread man on a hook, the game will change.
This is a horror movie that I need and want to see a sequel for. Just imagine a Babes in Toyland type movie but with a Krampus spin. He has elves, ancient reindeer and bloodthirsty toys. I could have watched more demonic toys for another half hour.
Being PG-13 (not typically in Dougherty's wheelhouse) keeps the audience from seeing the actual kills. Throughout the movie, you'll see a character in peril and then they'll be gone in the next scene. It's more audience-friendly, but I hope that there may be a Krampus Director's Cut out there somewhere.
Is Krampus a great film? Of course not. Does it accomplish what it sets out to do? In spades. Krampus will now be on my yearly rotation of Christmas movies. B+