We're at the second week of February and already have a great weekend for movies. Granted, I didn't end up seeing 50 Shades Darker. You're welcome. No one wanted my awkward take on that.
The Lego Batman Movie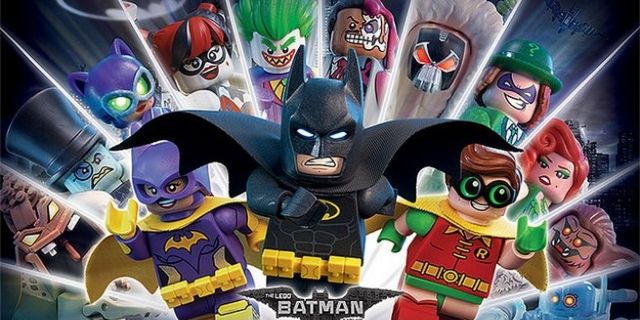 Does anyone else have the problem of seeing the word Lego and instantly start humming Everything is Awesome? The Lego Movie was incredibly successful when it debuted three almost three years ago to the day. Instead of directly following up the first movie with a sequel, Lego and Warner Brothers have decided to work on Lego Batman and Ninjago movies. Each of these movies will make insane amounts of money, so I can't blame them.
In this movie, Bruce Wayne/Batman (Will Arnett) loves being Batman. He never takes his cowl off in his own mansion and is happier taking care of violent criminals than enjoying his leisure time. He is so conceited that he denies having any sort of history or strong connection to even The Joker (Zach Galifianakis). Though, he is forced to find connection when he accidentally adopts an orphan by the name of Dick Grayson (Michael Cera).
First off, I'll say that every Batman fan of any era should see this movie. There are so many shout-outs and easter eggs, that you might forget about the actual storyline happening on screen. There are references to the early Batman comics, the '60s series, the animated series, Batman '89 and the current incarnation. While the movie teases scenes with The Justice League, the focus here is on the Bat family and the wide collection of evil-doers in the rogues gallery. In fact, this movie goes out of its way to shove in as many ridiculous villains as possible. And yes, every villain referenced is real.
The level of detail these filmmakers go into to please the fans (and even naysayers) is impressive. There's a stuffy-voiced Bane, a Billy Dee Williams Two Face and a Killer Croc who is happy he actually gets to do something in the movie. The connection between The Joker and Batman makes for some of the best laughs. I wasn't impressed with Galifianakis' voice work, but the character is written perfectly.
The humor is the biggest strength and biggest weakness throughout. As the movie begins, you're guaranteed to be laughing. It doesn't really let up for a good 20 minutes either. All of this is punctuated by a Michael Jackson lyric, which becomes the main theme of the movie. However, as with the original Lego Movie, it's written to make you laugh every seven seconds. Honestly, it gave me a bit of a sugar headache. Too many jokes and many don't quite stick in the middle section.
It's actually pretty enjoyable to see the cast list and realize that these people were willing to record a few lines that, at best, took up 30 seconds of screen-time. The voice work boasts Conan O'Brien, Jermaine Clement, Rosario Dawson, Ralph Fiennes, Zoe Kravitz, Eddie Izzard, Seth Green, Mariah Carey, Channing Tatum, Jonah Hill and Ellie Kemper, among countless others. (Like I said, there's a lot of villains).
The Lego Batman movie will be the best comedy of the year for quite some time. Yes, I got tired of the constant jokes, but I can't deny that it made me happy. This is a movie that your kids will appreciate because there's so much happening on screen and one you'll love for the consistent fan service. Worth seeing in the theater. B+
John Wick Chapter 2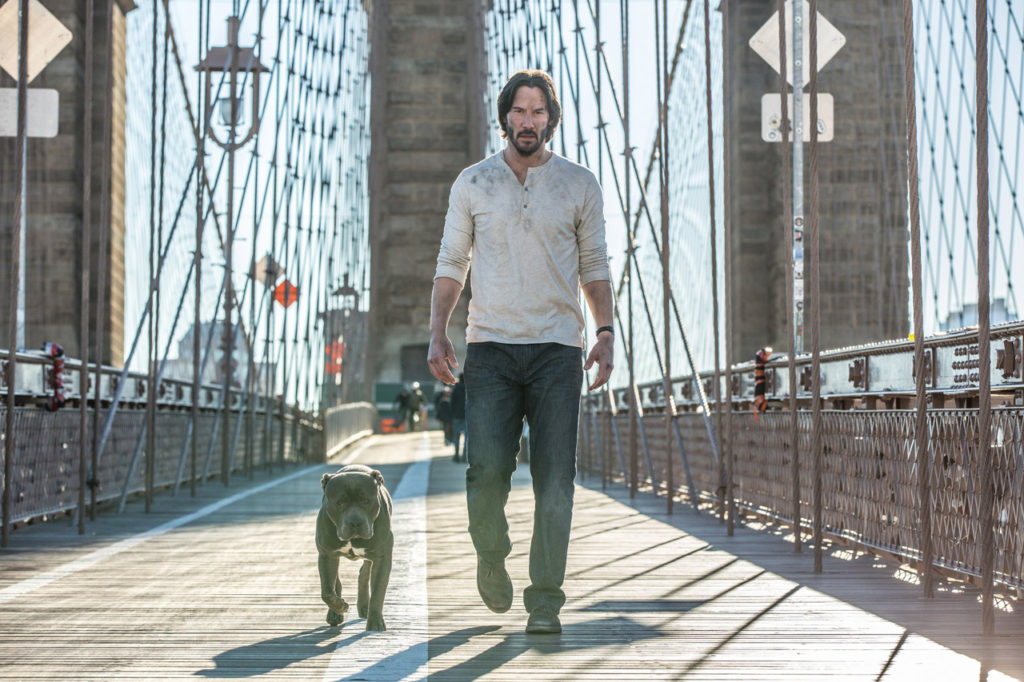 The first John Wick came out of nowhere to become one of the best action movies this decade. The premise was so simple that it felt like a sad country song followed by swift vengeance. It's basically a country song with double taps.
In John Wick Chapter 2, Keanu Reeves once again takes the mantle of the revered assassin John Wick. He is still trying to enjoy his retirement, but someone comes calling with a debt that John owes. This brings him back into the mix of extremely talented marksmen and the dozens of goons that essentially become fodder for the menace that is John Wick.
The reason this character and formula work is all in its simplicity. The plot isn't complex and doesn't require many leaps to get over plotholes. Instead, it sets up rules that it intends to follow. Yes, it requires some fantasy to think that there is a hitman hotel that is a sanctuary for all, but the movie always stays in its boundaries and does so with a smirk. Also, Keanu is perfect as a soft-spoken man that is the human equivalent of a silencer. The role doesn't require much emotion, but is incredibly demanding in terms of action.
We are so used to quick seizure-inducing cuts in action flicks (Bourne, Taken, Marvel), that you may not even notice when a movie makes the effort to film an action scenes in as few takes as possible. It's amazing at what this lower-budget movie can do with the endurance of its stars and the choreography of the fight scenes.
There is a bigger story involved in John Wick Chapter 2, and at times, I thought it would hurt the pacing. However, the expanded mythology enhances the world he lives in and made me excited for the freshness that can follow.
This is a movie that bleeds machismo. There are so many creative fights and eventual kills, that you may find yourself high-fiving a buddy or covering your mouth over shock of what you just saw. I'd recommend John Wick Chapter 2 if you can handle intense violence and love action flicks. B+