This weekend gives us two new releases. These movies will attempt to overthrow Avengers spot at the top of the box office. One of these movies is the follow-up to a series of cult classics that I used to love watching with my Dad on random Saturday afternoons. The other is a movie that came out three years ago and my sisters liked. This is going to be a tough decision…
Mad Max: Fury Road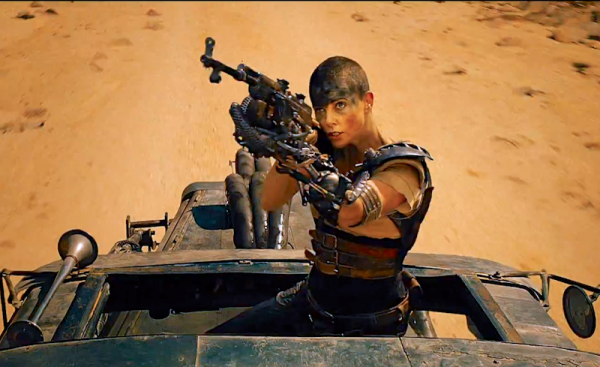 I typically start each review with a tease. I never want to make it initially obvious how I feel about a movie. However, when it comes to Max's latest adventure, it is impossible to attempt subtlety.
Mad Max Fury Road is awesome. It's bananas. It's sensory overload and gluttony in all the good ways.
Max (Tom Hardy taking over for Mel Gibson) is a tortured soul. He's managed to survive the post-apocalyptic wasteland that covers the globe. It's evident that he's lost everyone he's tried to take care of and, is now, haunted by those demons.
Throughout the course of the movie, he's captured by the War Boys, who pledge life and limb to their cult-like leader, Immortan Joe. In another battle for survival, he ends up in a temporary and unclear truce with Imperator Furiousa (Charlize Theron). Together, along with a small host of others, they drive across the desert, as they are constantly hounded by the War Boys, who invite death, and won't quit until they take back what Furiousa stole.
Fury Road is a two-hour chase/action scene. Strangely, it never gets tiring. You will be ramped up during the entire ride. The reason Fury Road demands your interest is that the choreography of the carnage is beautiful and creative. It's a non-stop carnival of shock and enjoyment.
At one point, I couldn't help but feel dumbfounded at how ridiculous everything was getting. I thought to myself, "What more could they possibly do to make this more silly?" That was the moment where the camera panned across the villainous caravan, showing the blind War Boy rocking out on an electric guitar shooting flames out of the neck! The soundtrack was being played during the course of the battle! I couldn't help but burst out laughing from pure glee and shame-abandonment.
Fury Road knows what it wants to be and it achieves it 100%. It doesn't apologize to viewers who may find the style a bit too gluttonous. It redefines epic (which now has no value as a term) and delivers the movie you were promised in the trailer…and then some.
Not only is this the greatest action movie of the last few years, but it's meaningful. Everyone involved has character. Redemption is a constant theme and everyone gets their chance to shine. In addition, this could almost be classified as a feminist action movie. The women in this movie are the true stars and prove that explosive summer movies don't need hollow women characters. (I'm looking at you Avengers.)
This isn't a safe, standard summer movie. It's a jolt to the senses that may turn off general audiences. Yet, if you appreciate style and love the genre, you will eat this with a spoon. A
Pitch Perfect 2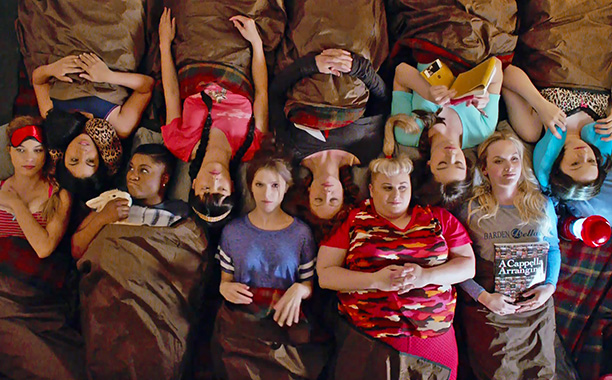 And now we have Pitch Perfect 2, which is going to be hard to break down after Mad Max.
The three-time national acapella championship winning Barden Bellas are back. The opening of the movie shows the Bellas performing at the Lincoln Center, in front of the President. Yet, embarrassment ensues and the girls are humiliated and later stripped of any future national competitions. But, that's not an issue, because the Bellas have a chance to go to the Worlds Acapella championship to become the first Americans to take the title.
So basically, this is the 2nd season of Glee. Instead of reaching sectionals, the team goes to regionals, and so on.
All of your favorite characters have returned and are still doing the same things they were in the first movie. Becca (Anna Kendrick) is doing her best to remove herself from the team and focus on her music career. Fat Amy (Rebel Wilson) is still doing physical comedy and confidently bringing attention to her weight whenever she can. Everyone else continues to be the one-note character they were in the first.
Here's the thing, I didn't actually hate the first movie. I liked it in the way that I like Bring it On. Yet, just because a comedic formula works well once, it doesn't mean you can duplicate it without effort and find the same success.
At nearly two hours, this movie drags. It really only feels fresh when there is actual singing. Other than that, the weak characters and random subplots make this effort a sophomore slump. The audience will laugh a lot at Fat Amy's antics, but the humor will be forgotten immediately. Pitch Perfect 2 is worth a few laughs, but is a standard an unnecessary comedy sequel. C