Earlier this week I posted my least favorite flicks of the year. I called it the worst movies list, because I truly believe they are the worst. However, I'm willing to be a little more honest about my subjectivity and call this list "my favorite movies," instead of the overall best.
I spent far too much time trying to sift through the better movies of 2015. I'll post my honorable mentions below, because I had too many issues picking my favorites. It's like picking my ten favorite kids. Now, let's begin.
10 – The Revenant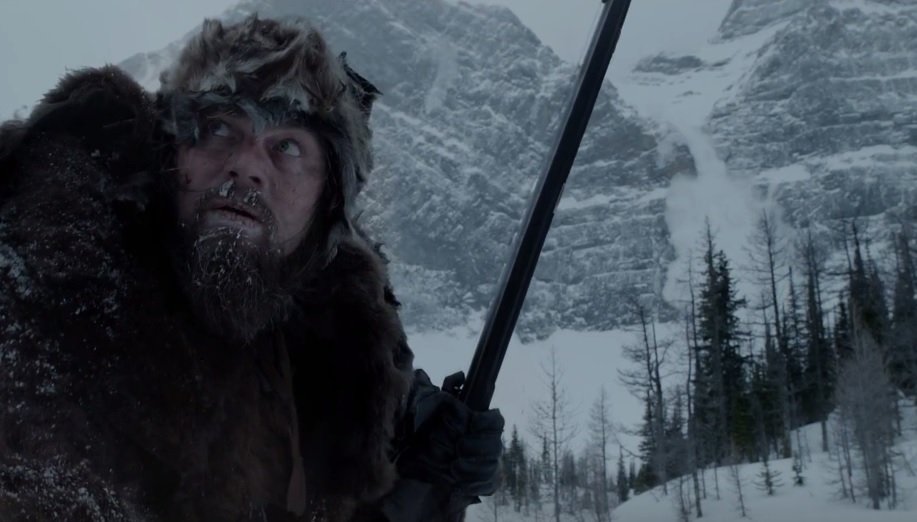 I was amused by the single-shot work of Birdman, created by Emmanuel Lubezki, but it feels like far less of a gimmick in The Revenant, nor does it needlessly extend over the entire film. The single-shot, and well placed, pans show the scope of this frontier-era movie. I feel this movie may find a place alongside There Will Be Blood and No Country for Old Men as great movies that I can only watch once. Dicaprio may or may not win the Oscar for his role as Hugh Glass, but he puts it all out on the line. This is a true revenge western that shows the ugliness of a constant thirst for revenge.
Best Scene: All kidding aside, the bear attack scene is nothing short of amazing. Without any cutting away, we see Hugh Glass get stomped, torn and mangled by a mother bear protecting her cubs. I'm sure the bear was CG, but I would almost believe Dicaprio wanted to be attacked by a real bear to better his awards chances.
9 – Steve Jobs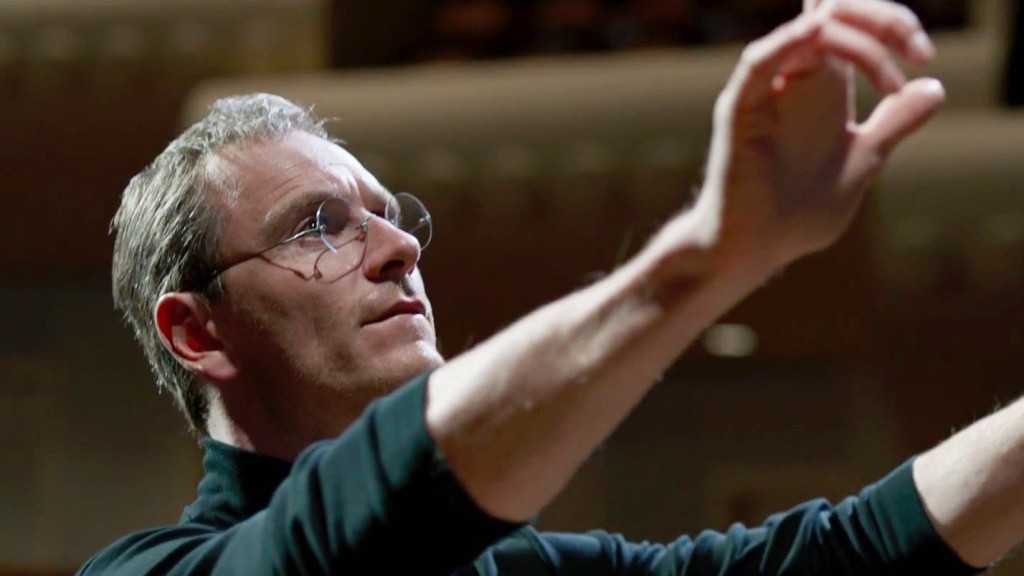 Michael Fassbender may not look like the Apple founder, but he owns the part. Steve Jobs will grow on you. It's not the standard celebratory biopic that we've come to expect in recent years. Instead, it's a literal three part structure that shows the man in the moments leading up to three different press conferences and the stress felt behind the scenes. We don't see Jobs growing up or being the innovator he's touted to be. Instead, we get the whole ugly picture of a seeming genius that doesn't play well with others. I love this movie, not for the story it told, but the way it was told.
Best Scene: The conversation between Jobs and John Sculley (Jeff Daniels) years after Sculley had Jobs fired from Apple. Sculley comes to the press event to make amends, but gets verbally skewered in the process.
8 – Love and Mercy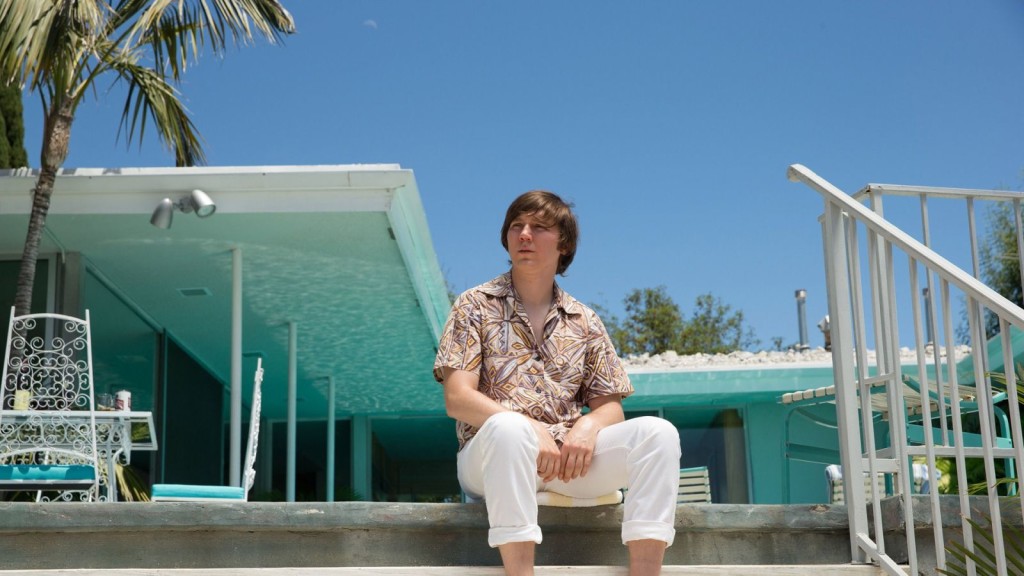 I didn't see this biopic of Brian Wilson, from the Beach Boys, in the theater. I heard good things and waited to rent it at Redbox. Apparently I robbed myself from knowing about this fantastic film months earlier. This is the riskiest musician biopic I have seen, as the movie starts off after the Beach Boys' successes with their first few surf-happy albums. We immediately see Brian Wilson (Paul Dano) struggle with his creative process and his impending mental issues. The movie jumps back and forth between Brian in the '60s and in the '80s (where he's played by John Cusack). After seeing this film, I bought Pet Sounds and have since had it on repeat.
Best Scene: Brian ('80s version) shops for a car in a Cadillac dealership and ask a saleswoman, Melinda Ledbetter (Elizabeth Banks) to sit in a car with him. He is very restrained, as it seems there are some shady men standing around. He sheepishly claims they are his bodyguards. After he is pulled away, Ledbetter looks at a note that he scribbled just before he left, which says "Help Me."
7 – Me and Earl and the Dying Girl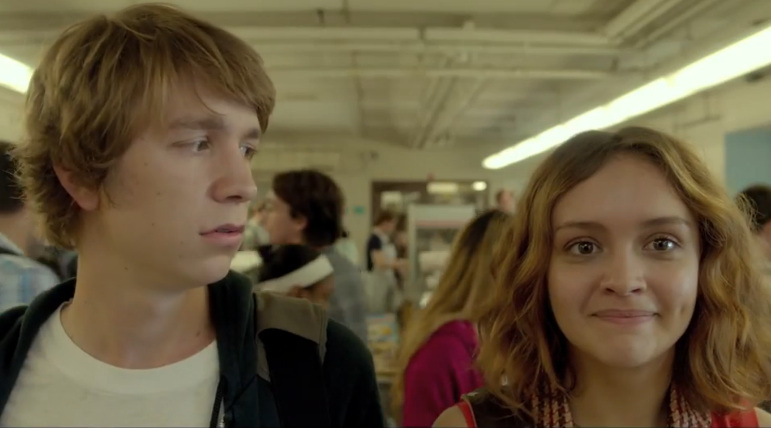 This Sundance audience/critic favorite is the anti-Fault in our Stars. It deals with clever teenagers and traumatic situations, but in the end, these are teenagers. They're selfish and insecure, almost to an unlikable point, but they are some of the truest characters I saw on screen this year. Halfway through the film, it changes from a clever comedy to a depressing story, and the change is all too abrupt. If there were a better balance of drama and comedy, it would rank far higher on my list. That said, this charming movie played well on repeat and felt just as sincere.
Best Scene: A poster of Wolverine (voiced by Hugh Jackman) on Rachel's wall tells Greg how to deal with Rachel's cancer diagnosis.
6 – Mission: Impossible – Rogue Nation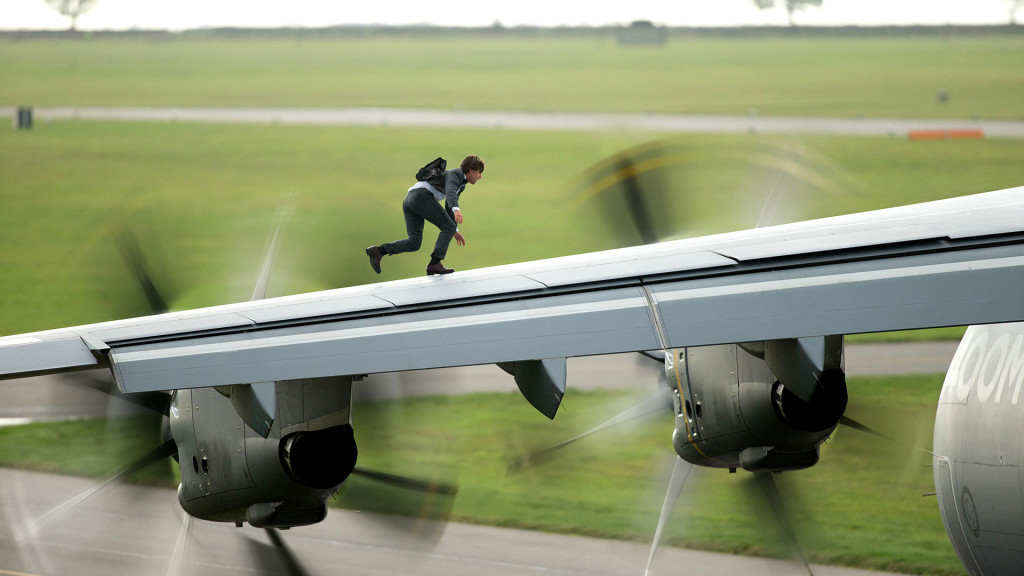 I'm a little shocked that I put this movie so high. That being said, this is almost a perfect action movie. It has a recognizable star/character is a series that has seen its ups and downs. I feel Rogue Nation is where this franchise has found its perfect balance. It has the nail-biting stunts of Ghost Protocol, but with the espionage plot fun of the first movie. The one aspect that brings this movie into my top ten is Rebecca Ferguson. She outshines Cruise throughout the movie and brings a new level of quality into what had been a series of revolving doors with leading ladies. Christopher McQuarrie managed to create a better Ethan Hunt than even JJ Abrams and Brad Bird. I can't wait for the next one with the same cast and crew. I would say that this one is here for guilty pleasure fun, but there's more of that to come with this list.
Best Scene: The opera scene. It's the least stunt-heavy action scene, but is masterfully played out.
5 – Kingsman: The Secret Service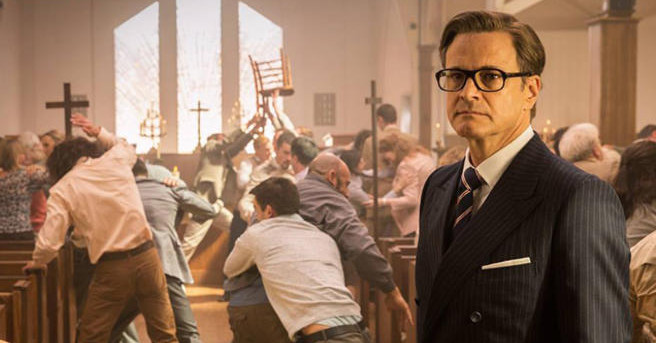 This movie came out early in the year, when movies generally aren't any good. It was the best surprise I could have hoped for. This was the year of spy movies and Kingsman defeated them all. Even when Spectre tried to bring the classic Bond feel back, this movie left it shaken and stirred. I've seen it three times now and it loses little of the punch of the first time. Samuel L. Jackson is the best Bond villain we've never seen. Also, who knew that Colin Firth was so freaking awesome? While this is primarily an action movie, it's also the best comedy of the year.
Best Scene: Colin Firth attending a service with the equivalent of the Westboro Church. The villain, Valentine (Samuel L. Jackson) hitting a button and making everyone violent and bloodthirsty, which ends in complete carnage. I was laughing as much as I was cringing.
4 – Brooklyn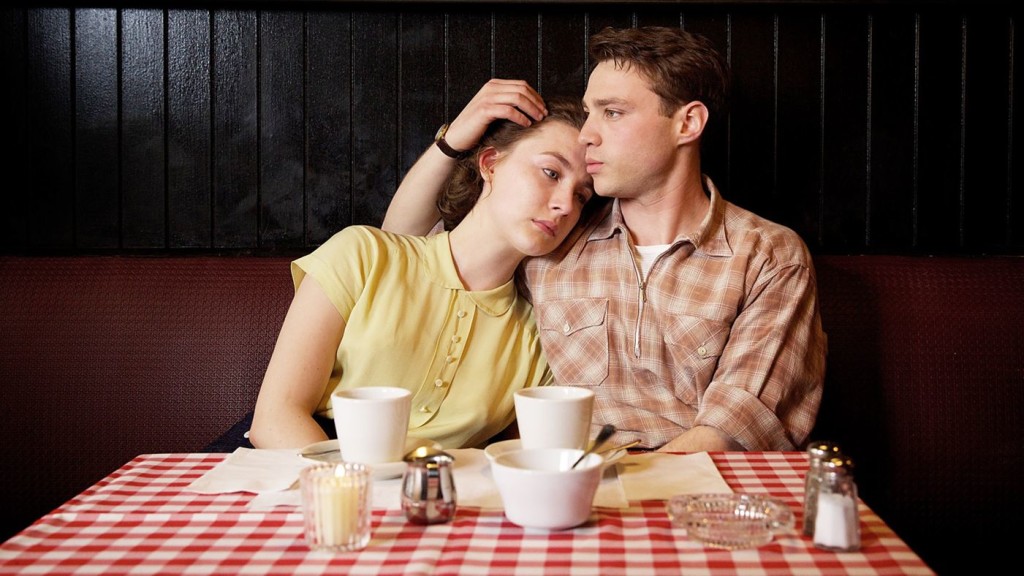 I'm not a romantic movie fan, nor do I care much for period piece character studies. Yet, Brooklyn won me over completely. Saoirse Ronan, as Eilis, leads this film as an insecure, homesick girl from Ireland that emigrated to New York. Her struggles are simple and have more to do with belonging and potential. The best part about this movie is that the right answer for Eilis isn't clear for her or the audience. It's impossible to root for one guy/location or another because the audience can see the benefit of both. I was happy to see a genuine film that didn't pander to the audience. This is the best movie of its kind since About Time.
Best Scene: Eilis finally stands up to a moody Irish crone that confronts her with a shameful secret Eilis had been keeping.
3 – Sicario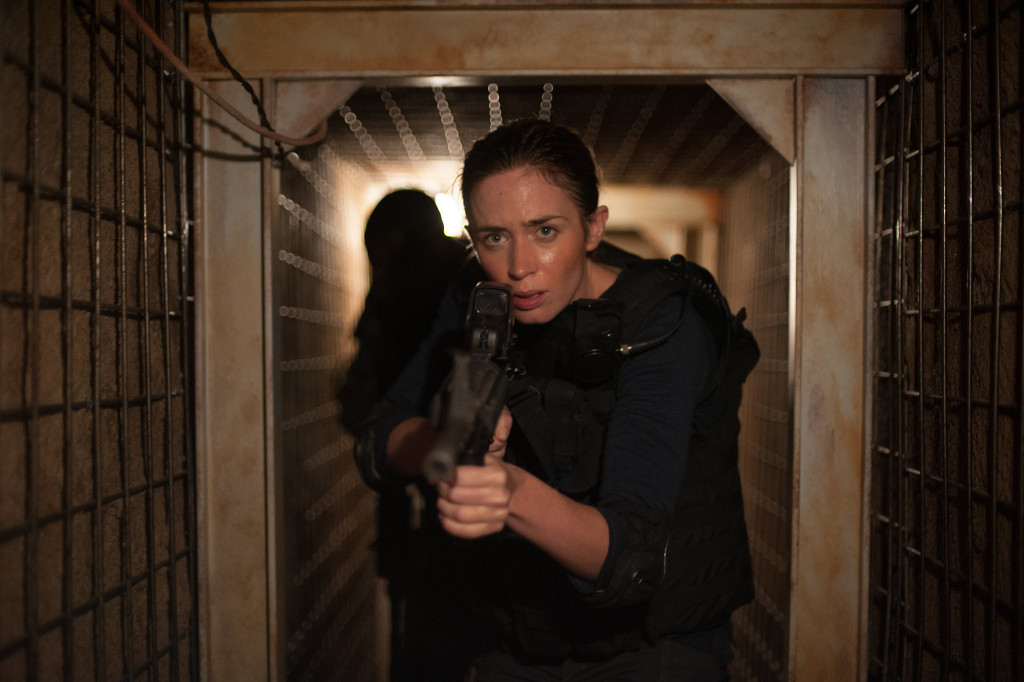 The director of 2013's Prisoners returns with an unflinching look at the danger of cartels and the corruption within our government's war on drugs. Emily Blunt continues to be one of the best actors around. Also, Benicio Del Toro somehow steals the entire movie as a man that I hope doesn't really exist, but I'm sure does. No movie this year had me feeling more tense. I will now never go back to visit Mexico… or even Arizona for that matter.
Best Scene: The intro. Kate Macer and her SWAT team bust through a development home in Arizona. They were expecting a hostage situation, but walk into something far more gruesome.
2 – Ex Machina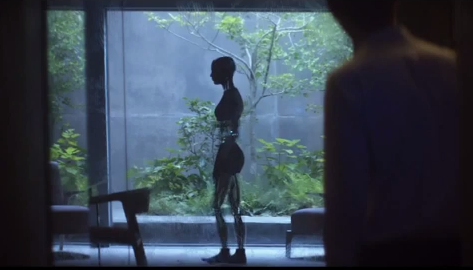 Domhnall Gleeson and Oscar Isaac may have both been in Star Wars: The Force Awakens, but their best collaboration was in Alex Garland's Ex Machina. This smart sci-fi thriller echoes The Twilight Zone and Black Mirror, but with three of the best actors around. This is the first movie I'd seen Alicia Vikander in and that's all it took for her to win me over. You may be tempted to try and predict the plot of Ex Machina, but that takes away from the deception and perfectly unfolding story. This type of android story has been told before, but never with this supreme level of talent surrounding it.
Best Scene: Of all the great scenes of crucial dialogue that I could mention, the best scene comes out of nowhere. Nathan, the megalomaniac, questions Caleb for a time, but soon turns on some disco and performs a synchronized dance that would be humorous if it wasn't so creepy and out of place.
Before I give my favorite movie of the year, let's go over the movies that almost made my cut and are very, very worth watching: Room, The Man from UNCLE, 99 Homes, The Big Short, Crimson Peak, Creed, Bridge of Spies, Mississippi Grind, Spotlight and the Hateful Eight. Like I said, there are a ton of great choices this year. Now, it's time for number one!
1 – Mad Max: Fury Road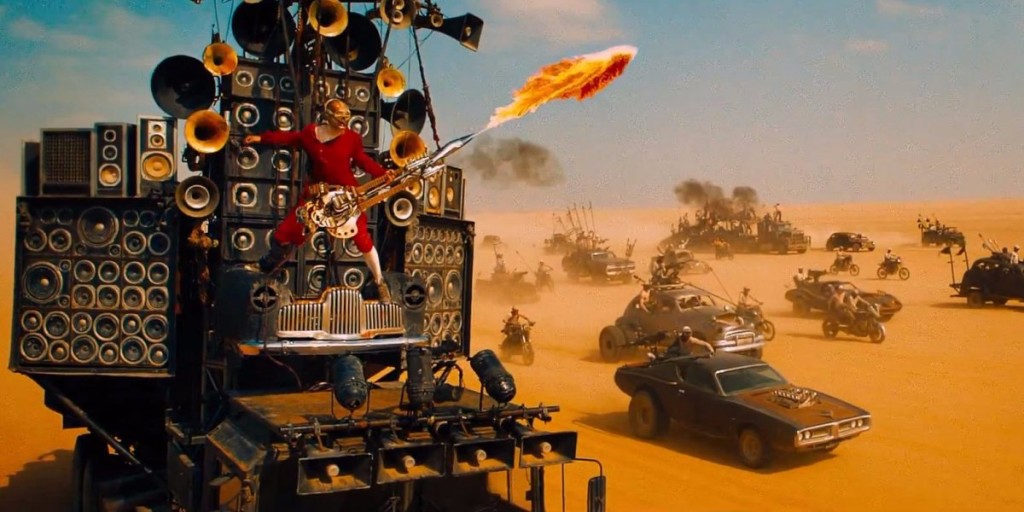 How in the world does this movie exist? Director George Miller last visited the world of Mad Max in 1985. Since then, he's directed some strange movies (The Witches of Eastwick, Babe, Happy Feet). Yet, for over a decade he'd flirted with the idea of bringing Max Rockatansky back to the big screen with a carnage-fueled thrill ride.
Mel Gibson may have been past the point of starring as Max (though he could have just as easily been in this movie), so Tom Hardy took over the role. The real hero of the movie is Furiosa (Charlize Theron), who may be the single greatest cinematic creation this year.
Even though this film is a two hour car chase through the desert, it is striking in its unapologetic violent brilliance. It's rare when a movie can make explosions seem like they were choreographed like proper ballet. It also doesn't hurt that 85% of the effects are practical. The majority of the majesty happening on screen was actually happening and not created on an effects program. This movie has the ability to please several audiences at once – feminists, action movie fans, cult movie buffs, etc. I am still in shock that this movie was financed, and on top of that, it turned out so wonderfully!
Best Scene: I've said it before and I'll say it again. The entire movie is one amazing scene.