The Hollywood Reporter published a report that 2014 had the lowest audience numbers in 20 years. Those low numbers will absolutely increase in 2015. This will be the year of the sequels and revitalized franchises.
It's strange that less than a year ago, I would have told you that my most awaited movie for 2015 was Ant-Man. At the time, Edgar Wright was slated to direct and was using the script that he and Joe Cornish had written. Now, without his involvement, this standard Marvel movie (written by Adam McKay and Paul Rudd) has completely dropped off my radar.
One thing is certain. Disney's influence will continue to grow. They have left original movies behind and now only focus on the smart bets. This year alone, they will dominate the industry by releasing Cinderella, the aforementioned Ant-Man, Avengers: Age of Ultron and two Pixar movies – Inside Out and The Good Dinosaur. I'm mentioning these movies now so no one gets angry by their omission. This is my personal list of movies I anticipate after all. And clearly, Disney doesn't need my help.
10 -Ex Machina (4/10)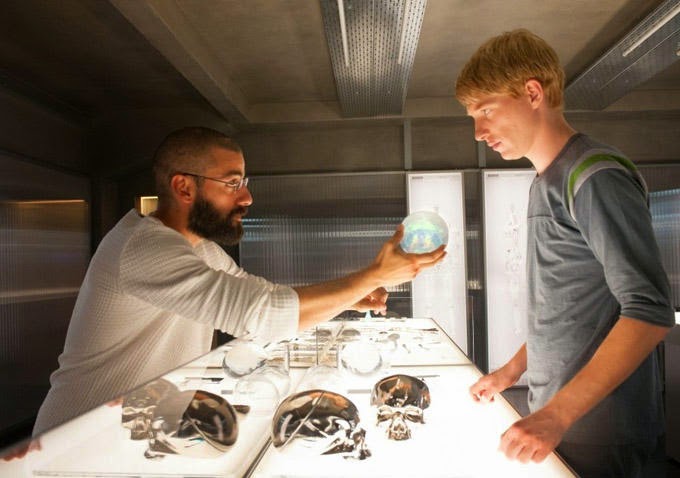 A young programmer (Domhnall Gleeson) is invited to the estate of the CEO (Oscar Isaac) of the company he works for. He soon finds out that he has been volunteered for an experiment as he interacts with a new form of artificial intelligence. Based on the trailer, this looks to be a modern day Twilight Zone movie about finding possible humanity in a robot.
Why It Should Work – Writer/Director Alex Garland is a frequent collaborator of Danny Boyle, having written 28 Days Later, Sunshine and The Beach. He also wrote the screenplay for one of my favorite movies of 2010, Never Let Me Go. Gleeson and Isaac are two of the best up-and-coming actors out there. They will soon be seen in Star Wars VII.
Why It Might Fail – This is the first movie Garland has directed. His lack of experience might turn out to be something like Wally Pfister's Transcendence.
9 – In the Heart of the Sea (3/13)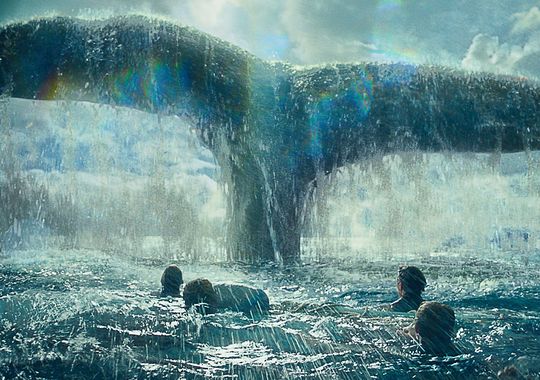 Ron Howard and Chris Hemsworth team up for their first movie since Rush. In the Heart of the Sea tells the story that inspired Moby Dick. In 1820, this ill-fated crew was attacked by a white whale and left for dead at sea. They do what they can to survive and somehow survive further attacks of the avenging whale.
Why It Should Work – The cast is incredible. It boasts Brendan Gleeson, Cillian Murphy and Michelle Fairley. The trailer makes this look like it will be incredible on IMAX. I'm a sucker for lost at sea movies. Also, a killer whale in the mix can't hurt.
Why It Might Fail – I'm going out on a limb and saying that Millenials have very little interest in Moby Dick, or classic literature altogether. This movie will have a hard time finding an audience unless upcoming trailers sell it as an action movie.
8 – Kingsman: The Secret Service (2/13)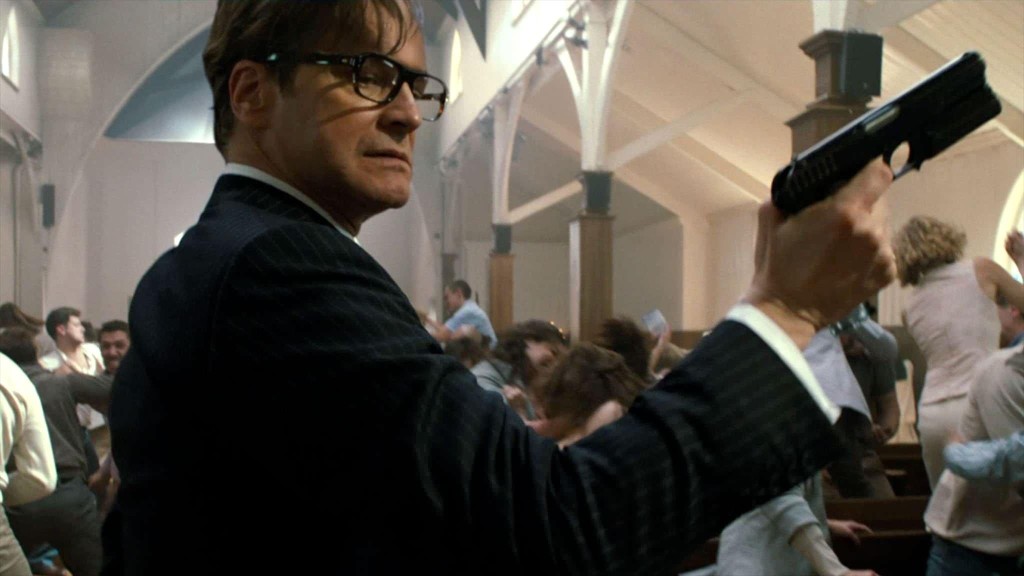 Director Matthew Vaughn (Kick-Ass, Layer Cake) adapts this acclaimed graphic novel about Britain's secret service. It follows company man, Harry Hart (Colin Firth) as he instructs a troubled teen to become a new agent. Meanwhile, a tech genius known as Valentine (Samuel L. Jackson) makes plans that threaten the world.
Why It Should Work – Not only does this movie include Firth and Jackson. They are joined by Michael Caine, Mark Strong and Mark Hamill. Early reviews are incredibly positive, saying that this is a funny and extremely violent action flick. Personally, I'm just excited to see Colin Firth playing anything other than a fuddy-duddy.
Why It Might Fail – It was delayed since this past Fall. Also, it's being released in the graveyard of the winter season. Being an unknown property, this won't do incredible at the box office, but may find a cult audience.
7 – Victor Frankenstein (10/2)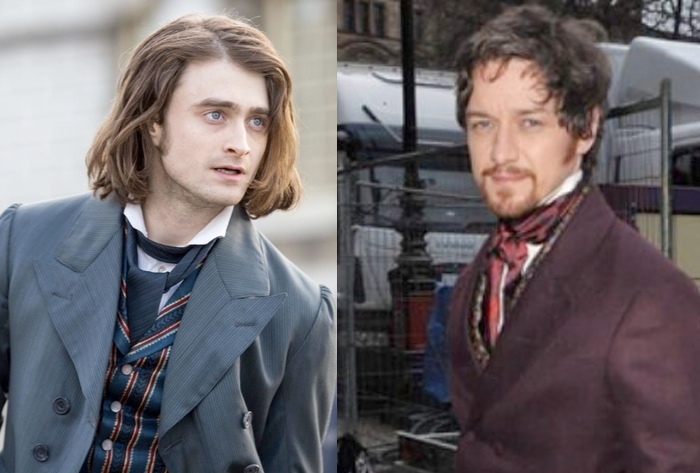 Relax. This is not the sequel to I, Frankenstein. This movie actually seems to be taking itself seriously. James McAvoy plays the title character, who is just beginning to study and test the limits of science. He is not the main character, however. The narrative is told by his assistant, Igor, played by Daniel Radcliffe.
Why It Should Work – The screenplay is attributed to Mary Shelley (of course) and Max Landis, who wrote Chronicle. Director Paul McGuigan isn't entirely well-known here, but it should be noted that he's directed four episodes of Sherlock. He's bringing the actors who play Moriarty (Andrew Scott) and Myrcroft (Mark Gatiss) along for the ride. Also, the attractive sister from Downton Abbey (Jessica Brown Findlay) plays the female lead.
Why It Might Fail – Audiences were burned by retellings of classic horror literature last year. They might see this as another cash grab. I don't see this movie being a critical darling in any way.
6 – Silence (Late 2015)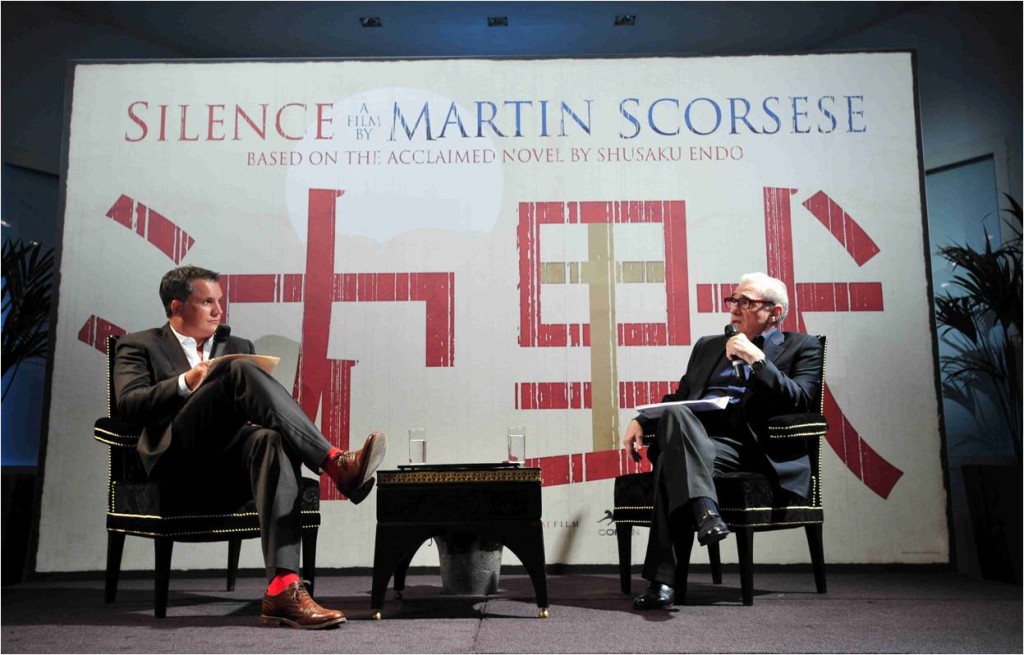 Martin Scorsese has created gangster epics, family-friendly movies and really not family-friendly movies (Wolf of Wall Street). Yet, his passion project has always been Shusaku Endo's 1971 novel, Silence. Scorsese created the story draft in the '90s and tried producing Silence in the early 2000s, but was unable to find funding. Finally, he is in the process of filming this story that takes place in the 1700s. Jesuit priests (played by Liam Neeson, Andrew Garfield and Adam Driver) try to spread religion to the Japanese people, who would kill them rather than listen to them.
Why It Should Work – This is definitely awards bait. Unless Scorsese gets too indulgent, he has the right passion and influence to make a solid film. Scorsese may be known for gangster movies, but he's proven himself to be successful in many genres.
Why It Might Fail – With a yet unknown release date, this might get bumped to 2016. Also, some directors lose sight when it comes to their passion projects. See also, Darren Aronofsky and his passion project, Noah.
5 – The Revenant (12/25)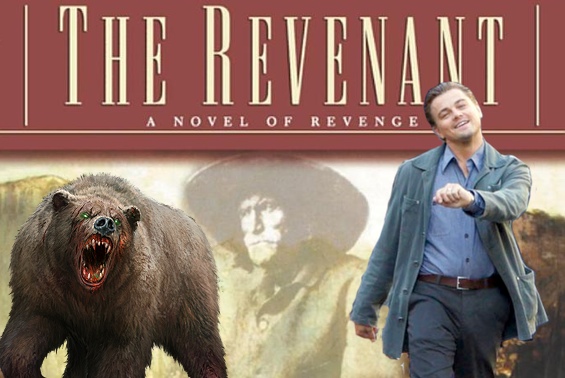 Director Alejandro González Iñárritu is the director to watch after the success he's had with 2014's Birdman. With The Revenant, he directs a film about a frontiersman (Leonardo DiCaprio) in 1820, who is left for dead after a traumatic bear attack. After coming to, he seeks revenge on his former friends who left him to rot. DiCaprio will be hunting Will Poulter, Domhnall Gleeson and the big bad, Tom Hardy.
Why It Should Work – Iñárritu has a unique vision, which assures this movie will be anything but a boring trek through the frontier. Once again, this film is being saved till the crucial awards season, which means the studio has some faith in it.
Why It Might Fail – It's going to be a little too dark for most audiences. Some may find it hard to root for a protagonist that only lives to kill in this pioneer take on "I Spit on Your Grave."
4 – Jurassic World (6/12)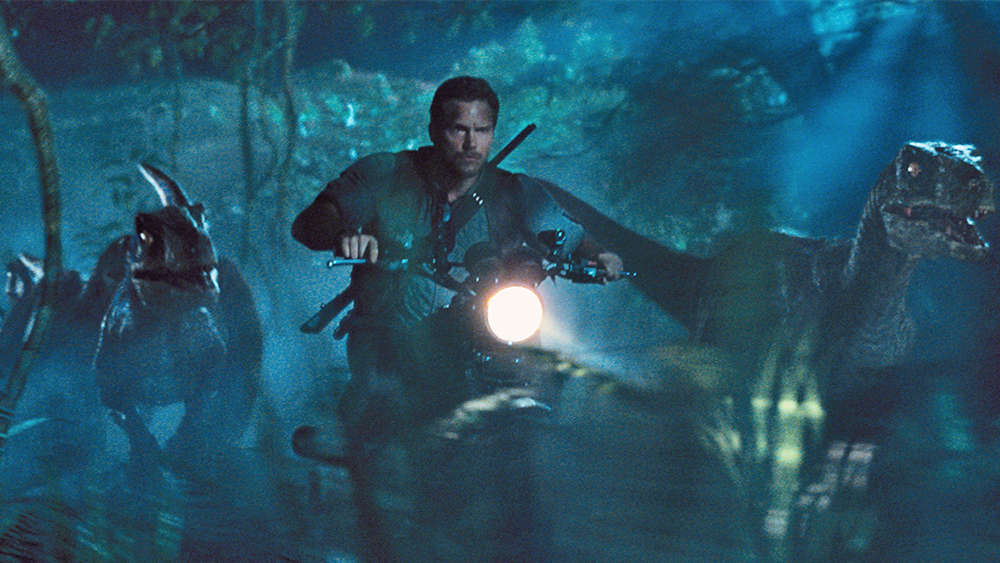 Hollywood's It Guy, Chris Pratt, leads the charge as we journey back to Isla Nublar. In this sequel, Jurassic Park was eventually opened and ran successfully. However, the park patrons have grown bored with the dinosaur attractions, leading the scientists at the park to create a new hybrid attraction. If you've seen the trailer, you know that this doesn't end well. As Jeff Goldblum says, "Nature finds a way."
Why It Should Work – The original Jurassic still holds up 22 years later. The kids who watched it in the '90s, now have kids of their own and would like to share that same sense of wonder with them. Also, indie director Colin Trevorrow (Safety Not Guaranteed) is taking the helm. He actually cares about his films and isn't doing it for the paycheck.
Why It Might Fail – We've seen this formula three times already. The trailer doesn't lead you to believe that it won't be the same kids in peril/running from dinosaurs situation. It can't be worse than talking raptors or a T Rex running through San Diego right?
3 – Crimson Peak (10/16)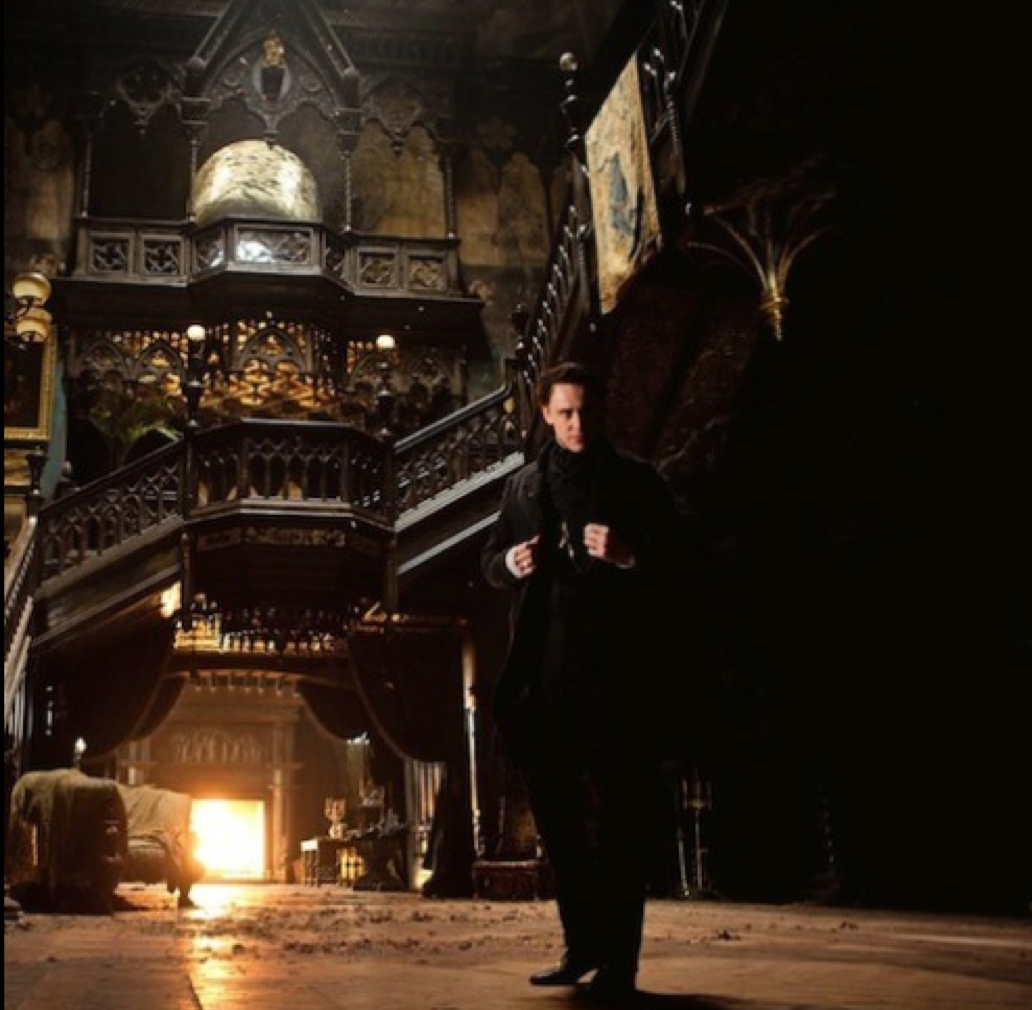 Guillermo Del Toro is a horror director at heart, so it's great to see him dedicate himself to this upcoming gothic horror film. Crimson Peak is about a young author (Mia Wasikowska) caught in a love triangle between her childhood friend (Charlie Hunnam) and a dashing new stranger (Tom Hiddleston). She soon realizes that her romantic choice is not everything he was intended to be.
Why It Should Work – This is a gothic ghost story that will put The Woman in Black to shame. Del Toro likens this to The Shining, if that gives any clues to Crimson Peak manor. The most telling aspect of why this will work is that Doug Jones is appearing in some shape or form. You may remember his part as Pan or the pale man.
Why It Might Fail – It's meant to be very rated R, and I don't mean a soft R like The Conjuring. Del Toro has promised blood and adult themes. That already cuts out a large portion of the audience.
2 – Mad Max: Fury Road (5/8)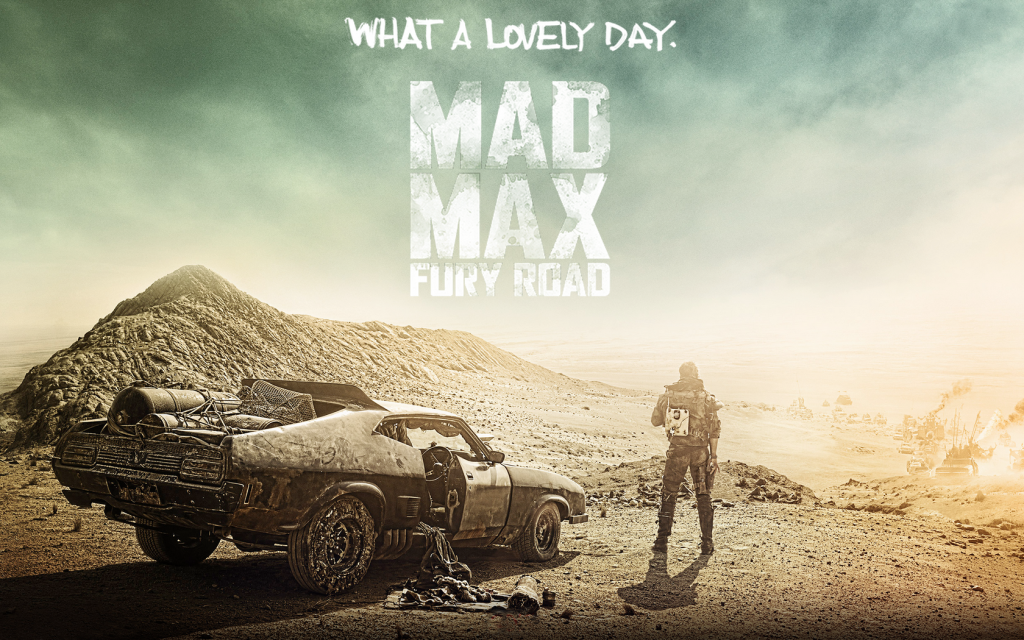 Before I saw the most recent trailer, this sequel/reboot would've barely registered on my movie radar. But wow, there seems to be a violent art with George Miller's revisit to the franchise. Tom Hardy takes over for Mel Gibson as the titular hero. The world is still the post-apocalyptic wasteland where crazed men fight over water and gasoline. Max joins forces with Furiosa (Charlize Theron), who is on a mission to travel across the desert to her homeland.
Why It Should Work – If the movie is half as fun/outlandish as the trailer, then it has the makings to be a modern grindhouse masterpiece. Also, the original director, George Miller, has been developing this sequel for at least 6 years. Mel Gibson will always be Max Rockatansky, but I can't think of any better replacement than Tom Hardy.
Why It Might Fail – Plot has never been at the center of Mad Max's universe. Let's just hope this exists as a stand-alone movie that may have sequels, but isn't just a setup movie for a possible new trilogy that may never happen.
Before we get to my #1 most anticipated movie of the year, there are a few flicks that will make an impact but don't excite me as much. Chappie (3/6), Divergent: Insurgent (3/20), Furious 7 (4/3), Tomorrowland (4/22), Terminator: Genisys (7/1), Fantastic Four (8/7), Spectre (11/6), Mockingjay Part 2 (11/20) and Mission Impossible 5 (12/25).
And now, the obvious number one choice…
1 – Star Wars VII: The Force Awakens (12/18)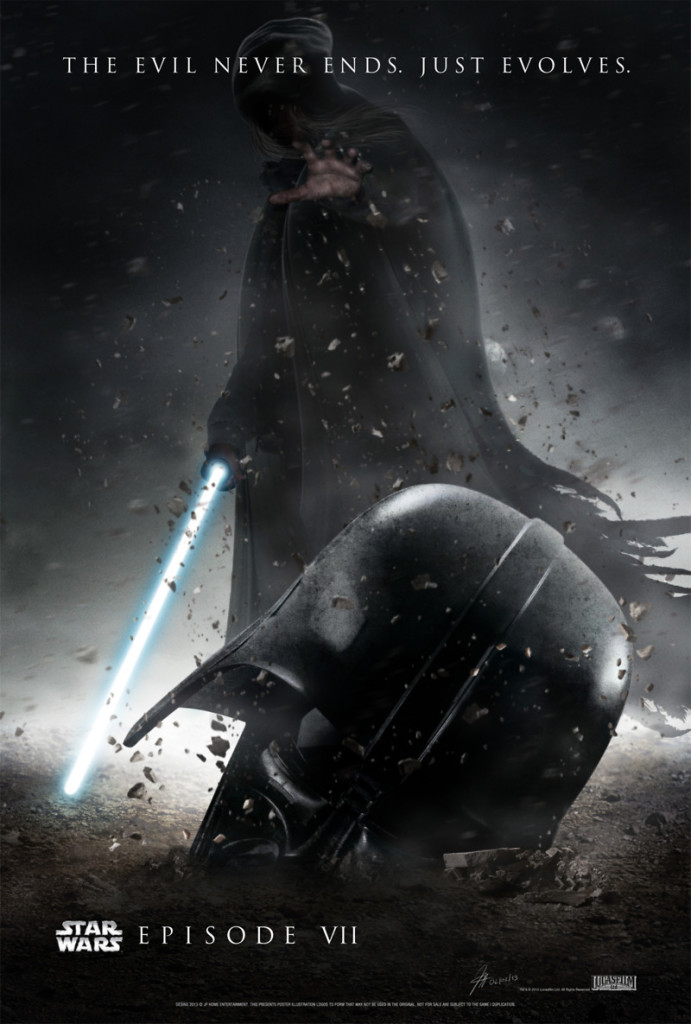 Very little is known about the plot to this new beginning of a third trilogy, but that hardly matters. It's Star Wars! I'm sure the focus will be on establishing the new cast, but what excites most fans is the return of Luke, Leia, Han and Chewbacca. Honestly, it only took four seconds of footage of the Millenium Falcon to make every fanboy/girl melt with nostalgic glee. I couldn't be more excited about the cast, many of whom I've mentioned in other movies on this list. Beyond Domhnall Gleeson and Oscar Isaac, some of the newer faces are those of John Boyega, Daisy Ridley and Adam Driver.
Why It Should Work – Once again, it's Star Wars. The first bombastic orchestral opening earns immediate smiles from older fans and younger fans, who are more akin to the prequels and The Clone Wars. Basically, Disney can't not let this work. If this movie fails, then so do their plans to create countless spinoffs and extend the Star Wars cinematic universe.
Why It Might Fail – Let's be honest. Half of the Star Wars movies are absolute garbage. And don't give me the "Revenge of the Sith being half good" argument. Any sort of quality is invalidated by the Vader moan. It's true that the series can't get much worse. Die-hard fans may get upset that the new movies don't follow the beloved expanded universe novels. If there are several flaws in the movie, most of the blame will be put on JJ Abrams, who knows how to make fun, yet imperfect movies.