We have so many movies opening in wide release over the Christmas weekend that I am going to attempt to do a quick rundown of each. There's a movie for everyone in the family, even that nephew you hate. With that said, let's begin this marathon review.
La La Land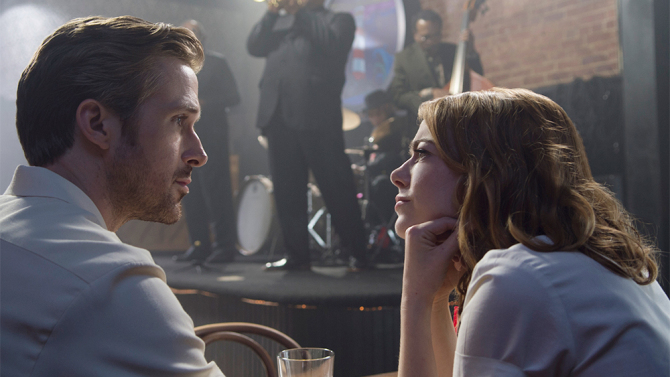 If you don't get sucked into the first minute of La La Land's synchronized opening number that takes place in rush hour, then I want to know who hurt you. This modern tribute to classic musicals has been trickled to a few theaters and is finally playing everywhere. Ryan Gosling and Emma Stone reunite (in their 3rd movie) as an optimistic, but hapless couple that just happen to break out into song and music numbers to reflect the happiness, sadness and everything that makes up a realistic relationship. The fantastical backdrop of a somehow-dreamy Los Angeles only adds to the charm.
In a time where hope is needed, Damien Chazelle's follow-up to 2014's masterpiece, Whiplash, delivers. Even when the plot becomes depressing, there's still a significant element of hope with the focus on dreams and how to achieve them.
Have I played my hand here? I loved La La Land. I am not a musical-type guy, but I can't get enough of the soundtrack (even with much of it being jazz) and can't wait to own this film. Don't let this review build up your expectations too much. It's still a '50s style musical that relies on familiar and lasting tropes of the age. It's this film and Sing Street that I have happily recommended to as many people as I can. A
Fences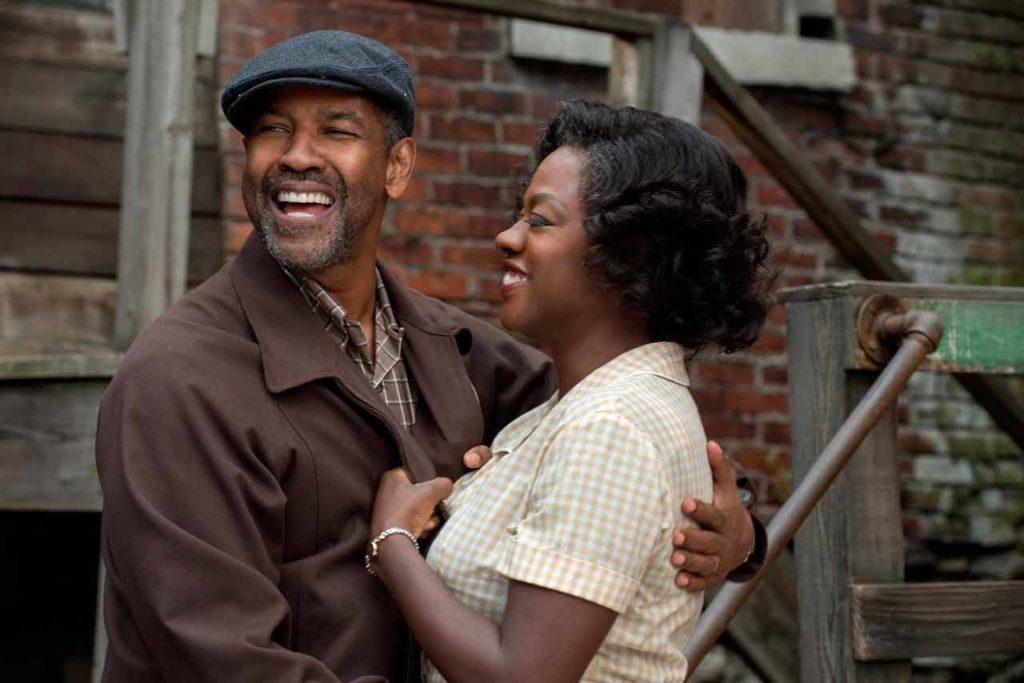 Based on a successful play by August Wilson, Fences is a new directorial effort and passion project from Denzel Washington. He stars as a stubborn working-class man in the 1950s, raising a family, while dealing with his personal demons and temper. Viola Davis plays his wife in a magnificent and expected great performance.
As this is based on a play (with only a handful of characters), the adaptation seems to only change the environment around the actors. Every line of dialogue is delivered with sincerity and vigor. The dialogue feels more like sweeping monologues delivered to an audience. That said, it's nearly impossible not to relate to this family, as you see every conversation from the comfort (or discomfort) of their living room and backyard.
This is not necessarily a theater experience. It would play well at home as an experiment of a play-turned-movie. It's a relatively simple story of a father who's too hard on his kids, but deep, deep down inside, feels he is doing the right thing. The magnificent acting makes this worth seeing…eventually. B
Why Him?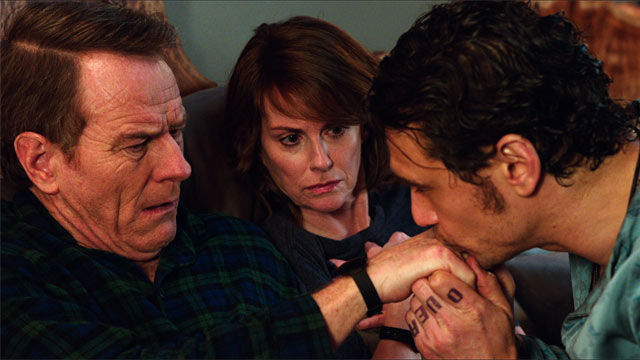 James Franco makes me want to scratch my left eyeball out. Yet, any movie with Bryan Cranston merits my notice. Cranston stars as a dad who's visiting his college-age daughter and her new boyfriend, (Franco) a brilliant, but off-kilter, tech entrepreneur. The inner and outer battle between these two is the focus of the movie, but they are supported by Megan Mullaly, Keegan-Michael Key and Zoey Deutch, among others.
Why Him? Is a farcical comedy that really wants to flip the switch on the formula of a young guy visiting an intimidating possible father-in-law over the holidays. Instead, it's Cranston who's out of his element as the dad who's always one step behind. I really wanted to hate this movie and oftentimes, it helped me do so. However, Cranston and Franco are the only reasons to see this (if you can handle crass comedies). They are having so much fun in the roles, that it's hard to not join in on their charisma. I laughed out loud twice and that raises the grade from where it could have been. C-
Assassin's Creed
When two of the best actors around, Michael Fassbender and Marion Cotillard star in a video game movie, you have to take notice. Assassin's Creed is interesting material for them to work with, considering it takes place 500 years in the past and in a modern day testing facility. It weaves such a complicated plot, that nearly the entire movie is exposition to catch non-gamers up to the story fans have enjoyed. With so much explanation, it may be unbearable to most. It is getting skewered critically, after all.
But, here's the thing – There's an original movie here, one that is not just another sequel. Fassbender even gives it his all in a plot that is far too complex for its own good. Cotillard's character lacks motivation, but she is able to give weight to any role (see also – Allied). It may have been my basement floor expectations, but I got a kick out of this movie. I could have gone for more of the scenes in the past, but what they did show will bring a smile to the faces of fans. This is the anti-Warcraft. It may not have the budget, but it explains (often over-explains) the story, rather than just place you in a CG-world full of easter eggs for fans only.
Assassin's Creed is admittedly not a great movie, but I'm actually excited to watch it again. I hadn't designated a movie for this year's guilty pleasure. Assassin's Creed takes that title. Also, it may not happen, but a sequel could actually be great, now that the vast plot has been laid down. C+
Passengers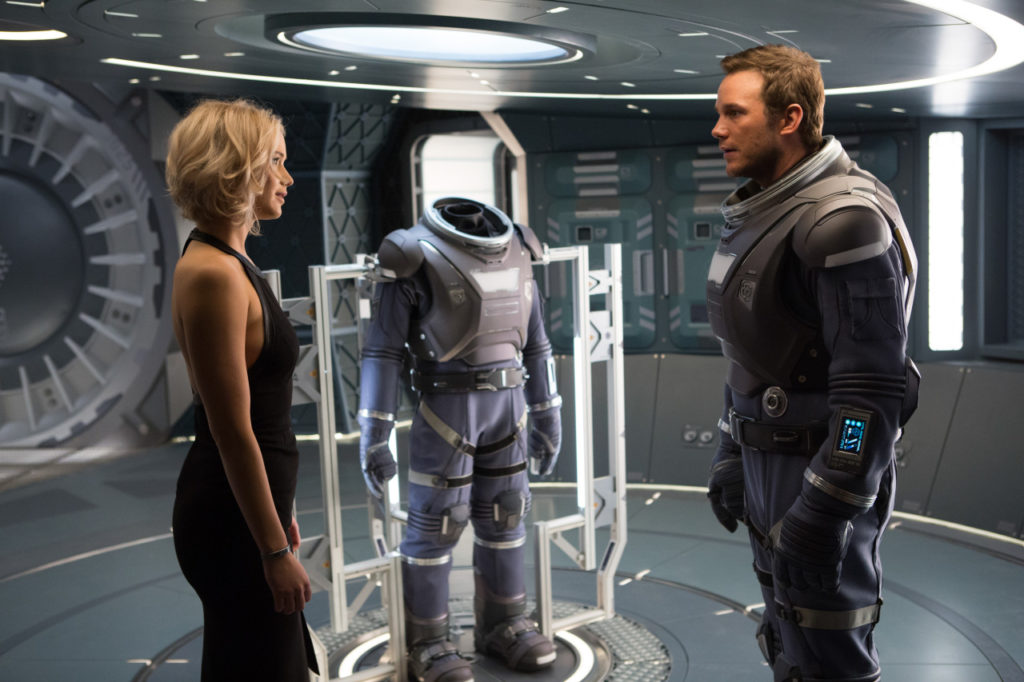 The mere presence of Chris Pratt and Jennifer Lawrence should guarantee getting people into the theater, right? That's what Passengers counts, and often relies, on. In the midst of a deep sleep journey to a new habitable planet, two passengers wake up 90 years too early and can't find a way to get back into hibernation. Along the way, they are tested and have to find ways to save the ship carrying 5,000 other passengers.
In terms of plot, there's not much going on. The entertainment hits early as Pratt does his best version of "Last Man on Earth," and finds ways to keep himself occupied. Even the blossoming relationship between the two is great to watch. Yet, the whole thing runs out of steam and the ending feels tacked on just to give the whole movie some closure. Kudos to Jennifer Lawrence, who typically phones in her big budget roles. She and Pratt are far better than the bigger picture here.
Passengers may improve on subsequent viewings, and I'm not opposed to doing so. Visually, the movie is simple, but great. This is a desert island movie that leaves you thinking what you'd do to survive. Unfortunately, it gets bogged down by a weak focus. C+
Sing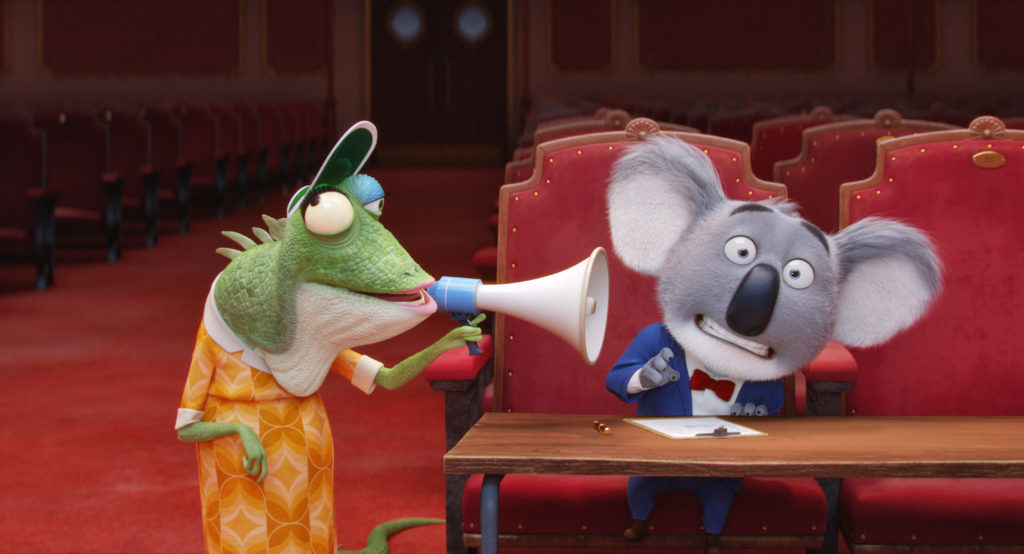 There have been at least 54 animated movies released this year. Four of these movies have been good or great. The rest are forgettable. But, Sing might actually be one of the worst. (I haven't seen Norm of the North yet, so I can't officially say Sing is the worst.) Right out of 2002, a bunch of animated animals with celebrity voices are joining up to participate in an American Idol competition to win some money. In the place of fun and originality, it is filled with uninspired pop songs that have burned your eardrums for the past 10 years.
Sound like a good time? It gets better. There are zero laughs. Not one. I took my 7-year-old and she was as quiet as someone watching Schindler's List for the first time.
The setting of Sing is basically Kearns, just 20 minutes outside of Zootopia. There are shady characters who don't look too dangerous, but you still lock your car doors while sitting at a stoplight. D-