Owen Wilson and Lake Bell star in every parent's worst nightmare in No Escape.
As the flick opens, Jack Dwyer (Owen Wilson) is headed to Southeast Asia to start his new job and bring his family to their new temporary living situation. Jack's wife, Annie (Lake Bell) is reasonably upset that they had to bring their two daughters to a third world country.
Within 10 minutes of runtime, Jack steps outside to grab a newspaper and finds himself in the middle of a police standoff. From that point on, No Escape never lets up. Jack has to get his family and traverse rooftops and the dangerous overrun streets.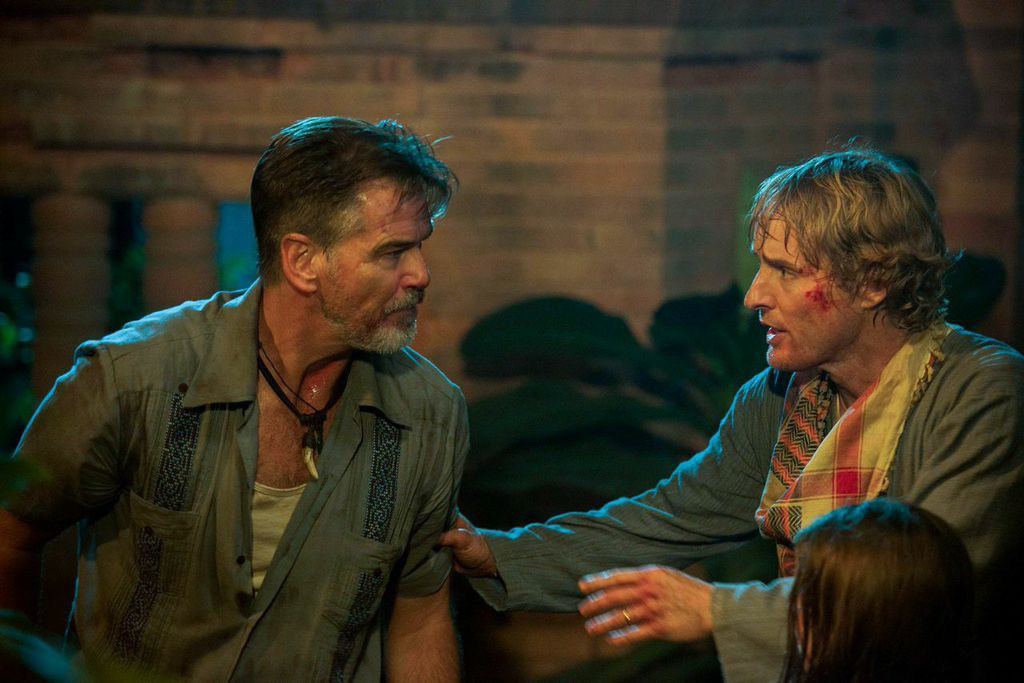 I wasn't sure what to expect from No Escape going into it. I have to say that I didn't expect much, but I was interested to see Owen Wilson in a big character shift. As the opening title splashed on the screen, I immediately felt like I was watching an '80s B-movie. That's precisely what the movie delivered for the following 103 minutes. That's not to say that No Escape tries to ever take a campy turn. It takes itself very seriously. Director John Erick Dowdle manages to amp up every scene and keep your heart racing.
Basically, I felt so much stress that I hardly stopped to think that there isn't much of a movie outside of the family's hide-and-seek game of survival.
In this world of political correctness, many will decry this flick for showing a blood-thirsty light on poverty-stricken regions of Southeast Asia. It may look bad to show this one white family fighting to survive, when countless others around them are dying. To those critics, I'd recommend they not take this too seriously.
This movie borrows all the fear and desperation of the first Taken movie, combined with the family dynamic of The Impossible and mixes in the hopelessness of this year's '71.
Lake Bell and Owen Wilson are serviceable as the two leads. Hammond (Pierce Brosnan) and Kenny Roger (Sahajak Boonthanakit) steal the show. At one point, I wished I could have been watching their movie instead. 
Basically, No Escape is Mountain Dew. It's full of useless sugar, but it's easy to drink. The instant caffeine gets your blood pumping, but it moves through you quickly. In the end, you're left with 500 calories and more cravings for caffeine. I sorta loved No Escape for the B-movie that it is. I would recommend seeing it in a theater, if only to make you sit and watch it without being tempted to look at your phone or be distracted in any other way.