Another January has passed and with it, another successful season of Sundance. 2017, on the other hand, was a rough year for selections at the annual festival. Even the award winners didn't strike my fancy. The sole great movie I saw was Wind River, which made it into my top five films of last year. I'll tell you in advance, this year already outshines what I saw last year. And while these films may not released for several months, or in the case of Netflix – weeks, here are some movies outside of the 19 superhero flicks that may need to be on your 2018 radar.
The Death of Stalin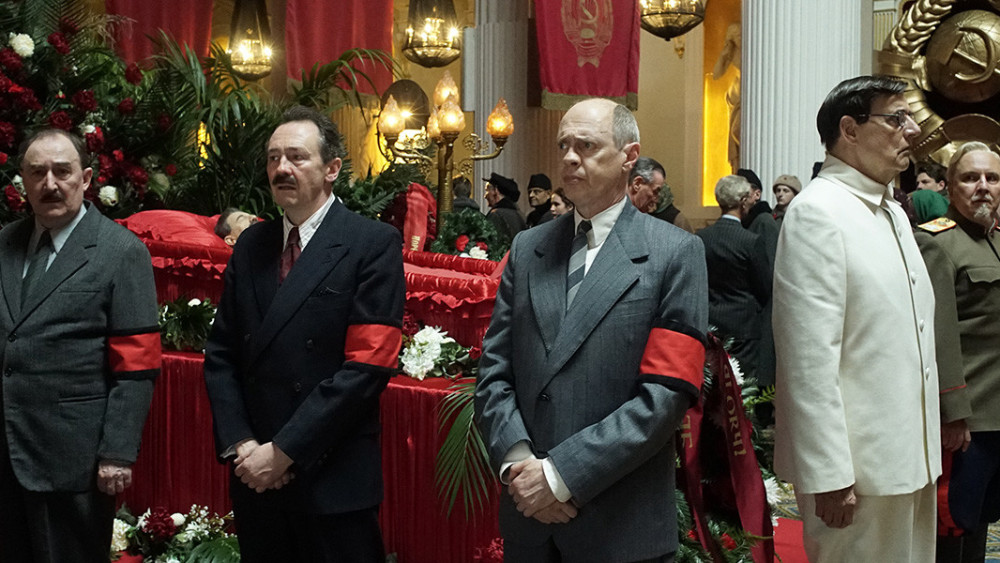 As with any of these movies, very little research should be done. I would advise that you should even avoid some trailers. The Death of Stalin is a film about just that, Stalin's coma, death and the politicking behind closed doors to take his place.
This movie gives a short history lesson wrapped in farce. This is the hilarious take on Soviet Russia that Monty Python never made. In fact, this is based off a French graphic novel about the calamitous days following the end of Stalin's regime. I haven't openly guffawed and cackled like this in the theater in a very long time. Yet, there's a fine balance here. It doesn't glorify or trivialize the atrocities committed by those in government. Instead, it shows just how terrible these people are and how it's all part of their game to gain power in any means necessary.
The casting of Death of Stalin is incredibly risky, but it pays off in spades. Not one of the main actors is actually Russian, nor even attempts an accent. Steve Buscemi, who plays Khrushchev, doesn't hide any of his Buscemi-ness, but it's as if he and the cast are performing a fantastic stage version of the story and you just go along with it. Buscemi plays a cat-and-mouse game of power with Lavrentiy Beria (played wonderfully by Simon Russell Beale). Watching these two game each other is hilarious and a bit intimidating.
You can expect this movie to be released in limited theaters in March. If you can catch it with a larger audience – do it! It's a dark comedy that will have plenty of replay value because you'll catch jokes you were laughing over the first time around. B+
Mandy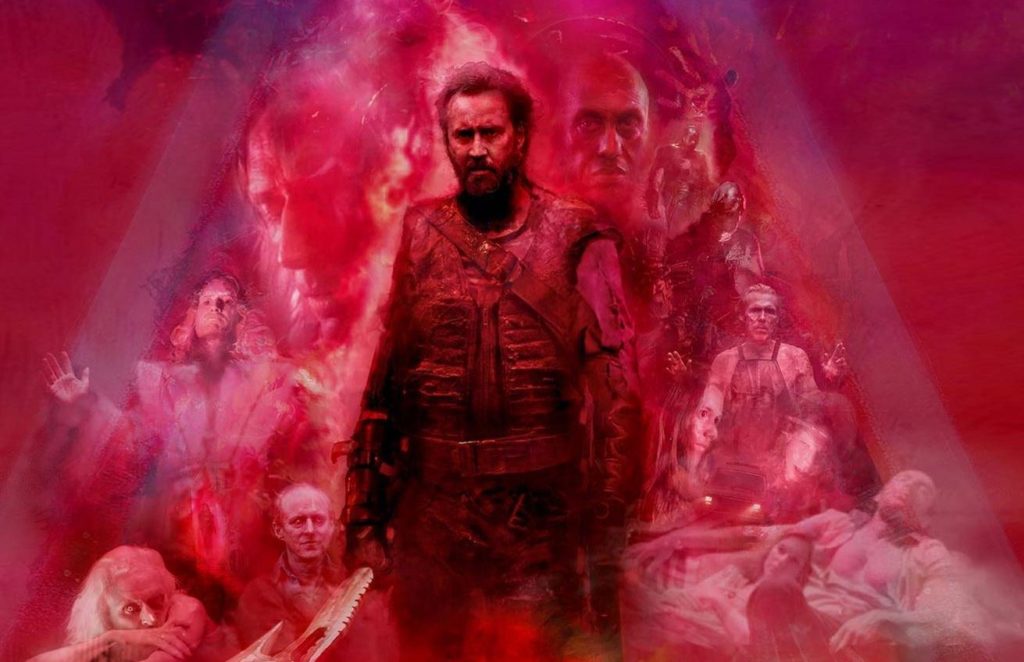 Nicholas Cage has needed his new "moment" for over 15 years now. Not since Adaptation, have I been able to see Cage in a role that seemed worthy of his precise abilities. Enter Panos Cosmatos' new effort – Mandy.
The year is 1983. Red (Nicholas Cage) and Mandy (Andrea Riseborough) live a very simple life in the wooded wilderness. Their quiet life is upended when a truly bizarre cult notices Mandy and delivers tragedy to Red. Following this, Red goes nuts and seeks revenge in the most gruesome ways possible.
Mandy is filmed as a true grindhouse flick. The footage is either always grainy or laced with what seems to be cinematic acid. The first half of the movie is a near tedious drug trip that focuses on visually-original long takes flooded with color. It is ethereal to the core and makes it nearly impossible to recommend to a casual movie fan.
The second half of the movie leaves the drug trip behind and allows us to jump into the bloodthirsty mind of Cage/Red. Honestly, you'll still feel like you're on drugs even during this section. There is a very select group of moviegoers that can laugh at this kind of bloodshed, and that's exactly the point. It's so bombastic and zany, that you can't help but laugh.
Mandy is one of the craziest movies I've ever seen. Few movies could boast demon bikers, cults with pet tigers, and arguably Cage's craziest role yet. That said, Mandy would be nearly impossible to sit through again, unless it was only the final hour. C+
Burden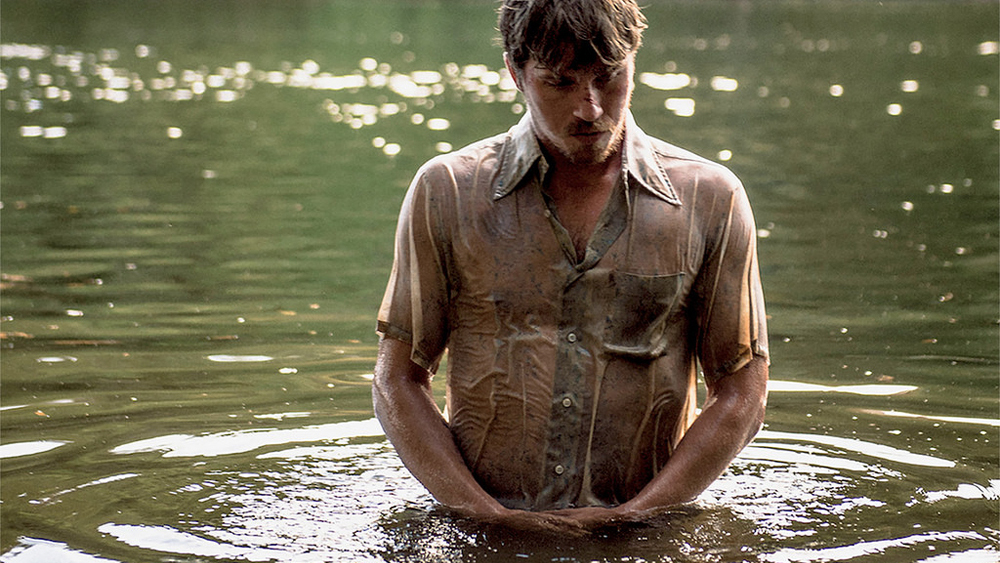 Writer/Director Andrew Heckler's Burden took home the Audience Award at Sundance, which is no small feat.
This film tells the story of Mike Burden (Garrett Hedlund), a Ku Klux Klansman in 1996. He is the epitome of uneducated white trash and seems destined for that life to continue. Meanwhile, Reverend Kennedy (Forest Whitaker) fights against injustice in the community in a very passive and theological way, but it's a losing battle.
This couldn't be a Sundance winner if there wasn't a topical crisis up on screen, but the reason this works is that it only takes place 20 years ago. It's not saying – America's history was terrible wasn't it? Instead, it's showing a slice of life in our very recent past of pain, anger and redemption.
The cast disappears into their roles. Hedlund removed any doubt I've every had about stiff acting with last year's Mudbound. He doubles down on talent with his role here. Fun fact, Andrea Riseborough starred in all three of the movies I've reviewed here. In Burden, she is frail-of-stature, but incredibly brave in the face of evil.
Burden may not see a wide release for several months, but it's worth watching. The character motivations in many scenes felt a little off, but it doesn't take away from the impact of this great story. B