Another successful Comic-Con has come and gone. In the past ten years this convention has gone from a small-time comic book event to the biggest gathering of nerds this side of Taco Bell at 1 AM. Nowhere else will you get the greatest collection of A-list movie stars and geeks ranging from every angle of nerd-dom in the same place. This 4 day convention hosts the best and most popular collection of stars ranging from superhero movies, science fiction, comics, board games, literature and toys. Each show has tried to outdo the previous years'. This con proved no exception.
Hall H (the big one) showcased great panels about Game of Thrones, Breaking Bad, Dexter and Walking Dead. In terms of movies, there were some big announcements and exclusive trailers shown. The following 5 items were the biggest movie news releases in the nerd frenzy.
5. Original Titles Get Some Love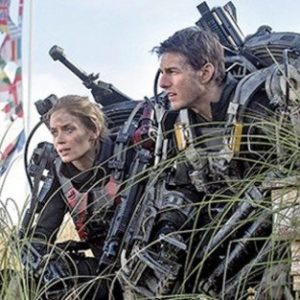 George Clooney and Sandra Bullock are starring in Gravity this October. This film, directed by Alfonso Cuaron (Children of Men) only features these two stars as they suffer a devastating accident in space and Bullock's character is adrift in the wide expanse of space. While this is not the typical comic-con movie, the footage shown reportedly kept audiences in complete silence and awe. Apparently this movie gave a crowd of 6,500 the most reverential experience at this year's Con.
After that panel, Tom Cruise and Emily Blunt took the stage to talk about their new movie, Edge of Tomorrow, which was once called All You Need Is Kill. This futuristic war thriller shows the battle between alien invaders and mech-enhanced humans. Tom Cruise plays a low-level soldier who keeps reliving the most crucial day in the battle. Think Groundhog Day meets District 9. Word is, Tom Cruise won over the entire audience. Maybe this is part of his comeback tour.
4. Godzilla (Now With 100% Less Roland Emmerich)
Between the Breaking Bad panel and Godzilla, Bryan Cranston became a Comic-Con favorite. He stars in the latest remake of Godzilla with Aaron Taylor-Johnson and Elizabeth Olsen. Now, before you shrug off this movie and think of the Emmerich-Broderick crap-fest Godzilla movie, let me tell you that the difference here is the care and level of respect taken towards the classic monster. First off, the director is Gareth Edwards, who made an indie gigantic monster film a few years back appropriately titled Monsters. He is able to make a great character drama in the midst of destruction and fear.
The trailer showed a giant praying mantis attacking an airport, and then a very large Godzilla foot crashing down. The immense Godzilla is ready for a battle.
Now it may be hard for me to remove any thought of Pacific Rim out of my head when I eventually watch the movie, but I am all about remaking movies that never quite worked in the first place.
3. The X-Men Nearly Steal the Show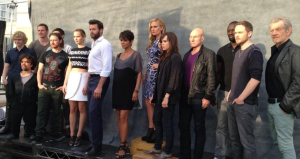 Oh X-Men, where have you been? Granted, X-Men First Class was better than average. But I just haven't been that excited about the franchise in years. Especially because of XMen Origins and X3: The Last Stand.
Hugh Jackman played a big presence at Fox's panel. He spoke a little bit about The Wolverine. But the crowd went nuts when the panel began for X-Men: Days of Future Past. Not only do you have James McAvoy and Michael Fassbender in attendance, but also the original X-Men cast including Ian McKellen, Patrick Stewart, Halle Berry, Anna Paquin, Ellen Page and Shawn Ashmore. And let's not forget that Peter Dinklage is joining the cast as Sentinel creator, Bolivar Trask. Yes, there will be Sentinels. If you were ever a fan of the comics or the fantastic 90's cartoon series, this news should make you excited.
2. The Avengers 2 Gets an Official Title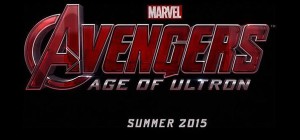 Marvel may not have surprised anyone with new projects, but they did start their panel with a bang, or rather a thunderclap. Tom Hiddleston came on to the stage as Loki. He asked "Where are your Avengers now?" The crowd was rapt and kept cheering his name. He went on to say, "Looks like I have an army." The panels for Thor: The Dark World and Captain America: Winter Soldier came on to show clips of the upcoming sequels. The audience was in for a surprise visit from the cast of Marvel's strangest film yet Howard The Duck Guardians of the Galaxy.
Now, as the crowd was starting to simmer down, the King of Comic-Con Joss Whedon introduced one more item, a video for Avengers 2 started and the official title was shown on screen. It is Avengers: Age of Ultron. It feels like they're going full mutant, and you should never go full mutant.
In short, Ultron is a giant villainous robot created by Ant-Man, Hank Pym. This indestructible robot battles the Avengers and creates a super-being called Vision (rumored to be played by Vin Diesel). Get ready for sweaty palms and body odor to take over the theaters in Summer 2015.
1. The Man of Steel Gets a New Partner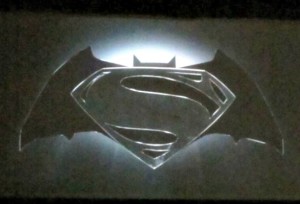 Warner Brothers was about to wrap up their panel when Zack Snyder was thanking the crowd for Man of Steel's success. He did officially say that he and David Goyer were starting work on the sequel due out Summer 2015. This was a given, of course.
There had also been rumors about DC announcing a Flash movie for 2016 and Justice League for a 2017 release. Sadly, they didn't make that official. They only said plans were "tentative" for the two projects.
The big news came as Zack Snyder brought in MoS cast member Harry Lennix to read a passage. He came in and read a BA paragraph from The Dark Knight Returns graphic novel. As he finished (and only a handful of people knew what he was reading) Hall H went dark until you saw Superman's "S" symbol show up on screen. The S sat inside a new version of the bat symbol and the crowd went bug-nuts! For years, people have been expecting a World's Finest team-up movie, but now it seems MoS 2 will prominently feature Batman.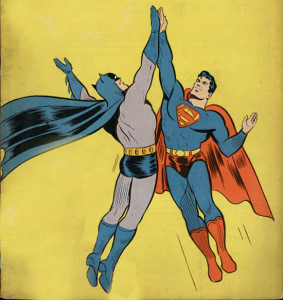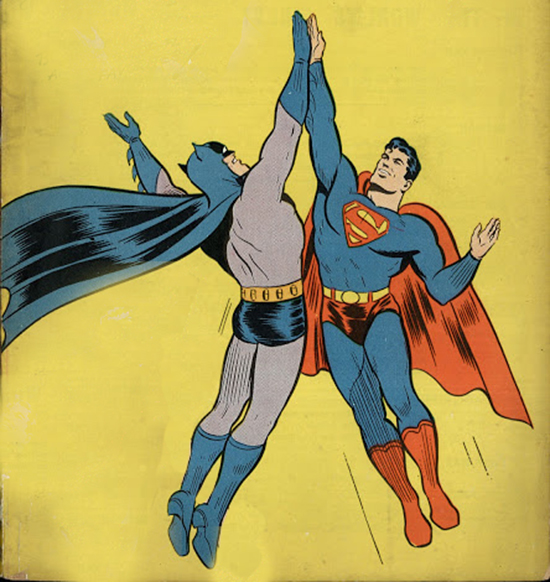 I am split on this. It could be the greatest movie ever (Sorry Vertigo & Citizen Kane). Though, it could also be a rushed project, especially if they don't get a proper Bruce Wayne. I would almost rather see Superman progress on his own in his own sequel. We'll see the results in 2 years.