The 87th Academy Awards are this Sunday. Hollywood will crown the best actors, actresses, directors and sound mixers in the industry. They'll all pat themselves on the back until next year when no one will remember who won what. Even though none of us have any stake in the outcome, we still care who takes home the statue for Best Supporting Actress. As the winners are declared, there will be a few people that should have been nominated, but didn't make it on the list.
I'm not going to dwell on The Lego Movie here because its absence from the Best Animated Feature category has been mentioned countless times. Yes, it should have been nominated. Even if it had, I'd still be rooting for How to Train Your Dragon 2 to win.
Best Adapted Screenplay – Gillian Flynn (Gone Girl)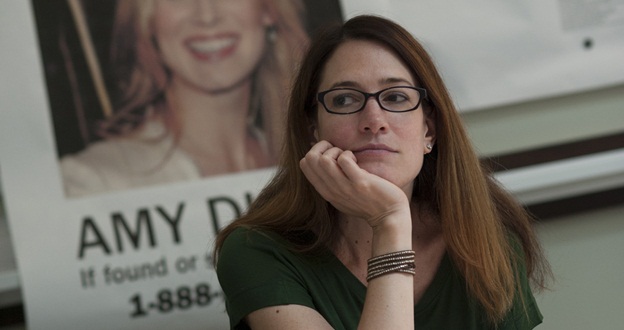 Gillian Flynn managed to take her very well-known novel and make the movie's story feel tense and unpredictable. There are so many sequences that had to be cut. Yet, Flynn managed to save the feeling of the characters and the motives behind their actions in the most concise way possible. In the book, half of the story is told through Nick Dunne's inner monologue. Flynn cut that type of voice-over narration and told the story through Ben Affleck's actions. Amy's journal was a critical part of the book, and very little made it to the movie. However, even with all the cuts, the meat of the story was carried over. I'd argue that Gone Girl should have received nominations for Best Picture, Director, Score and Supporting Actress. Fincher doesn't get a ton of actual recognition from the Academy.
Best Supporting Actress – Rene Russo (Nightcrawler)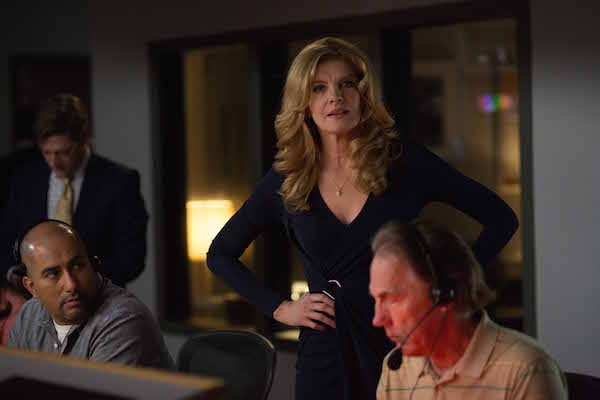 There is a clear leader in this category. Patricia Arquette (Boyhood) is nearly a lock. I think she'll easily take down Meryl Streep, Keira Knightley, Emma Stone and Laura Dern. I can't see why Streep was nominated other than the fact that she has Academy Award tenure. I'm not even the biggest fan of Russo, but she puts in one of her best roles as the ratings-hungry news producer in Nightcrawler. Her character, Nina Romina, may seem unbelievable at first, but you start to see the terrible position she is in, simply to retain her job. She deserves an award for sitting across from Jake Gyllenhaal during that awkward Mexican restaraunt scene. If you've seen it, you know what I'm talking about. If it weren't for her early demands, there would be no need for someone like Louis Bloom (Jake Gyllenhaal). She is just as terrifying as he is.
Best Supporting Actor – Toby Kebbell (Dawn of the Planet of the Apes)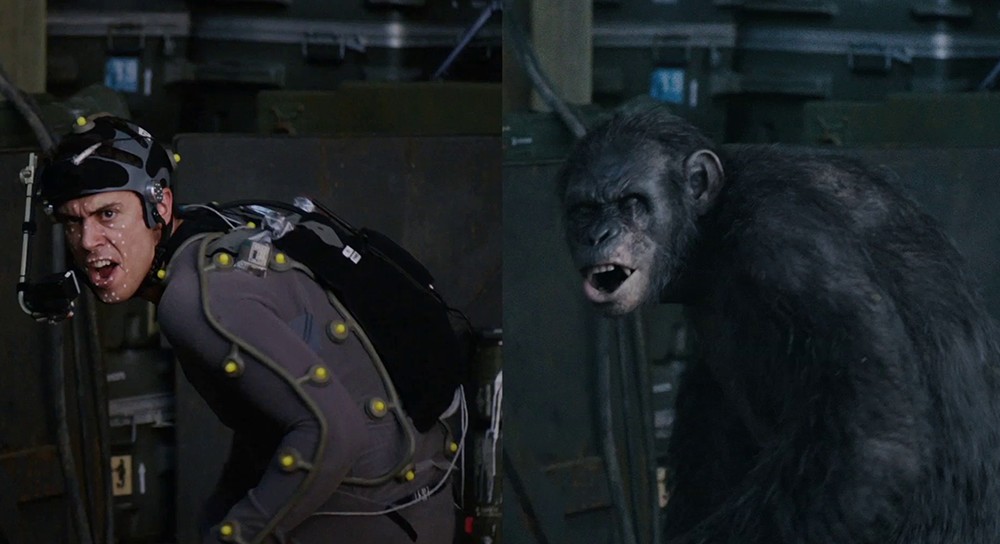 In 2011, Andy Serkis stepped up his motion-capture game with his role as Caesar in Rise of the Planet of the Apes. I truly felt that he deserved a Best Supporting Actor nod for his part. The Academy hasn't yet warmed to motion capture actors. This is strange because Gwyneth Paltrow won for Best Actress in '99 and she's essentially lifeless. Serkis could've played a far more convincing Paltrow.
Dawn of the Planet of the Apes committed itself to showing the apes' plight. Very little time was spent on the human side. Koba was only a small player in the first movie, but was brought to the center of this movie. Kebbell's performance as Koba stole the show. He was one of the year's great movie villains and was somehow multi-layered. This should be considered strange for a computer-generated monkey, but it's all totally believable while you're watching Dawn.
Best Actor – Jake Gyllenhaal (Nightcrawler)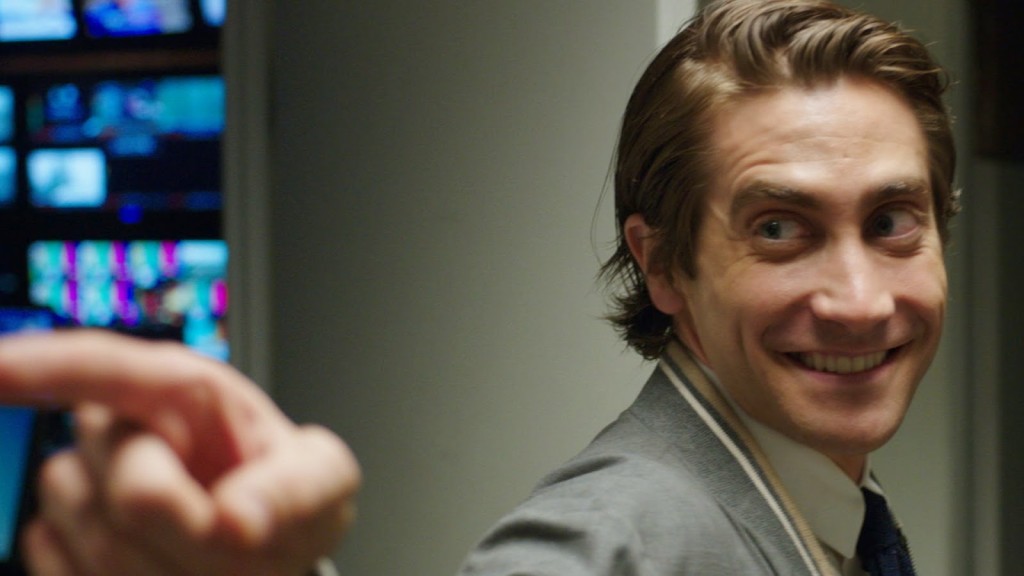 While Benedict Cumberbatch, Steve Carell and Bradley Cooper are all nominated for Best Actor this year, the real competition is between Eddie Redmayne for The Theory of Everything and Michael Keaton for Birdman. Eddie Redmayne's performance as Stephen Hawking is painfully brilliant. However, his role in Jupiter Ascending really hurts his chances. The momentum is behind Keaton right now. He has the best chance of winning. Yet, as with most of the Birdman actors, isn't he just playing a hyper-exaggerated version of himself?
It's a shame that Gyllenhaal wasn't nominated. Nightcrawler is his best performance to date. It's not that he is unrecognizable because of his dramatic weight loss, but rather that he's so unnerving as a human being. Louis Bloom is one of the best cinematic characters in years. Nightcrawler could've worked or not all due to Gyllenhaal's performance. Everything rode on his shoulders. He disappears into the character that is not based on a real person. Every one of the other nominees were based on someone, and I'd argue even Keaton was. How Benedict Cumberbatch was nominated, and not Jake Gyllenhaal, makes me wonder.
Cinematography – Hoyte van Hoytema (Interstellar)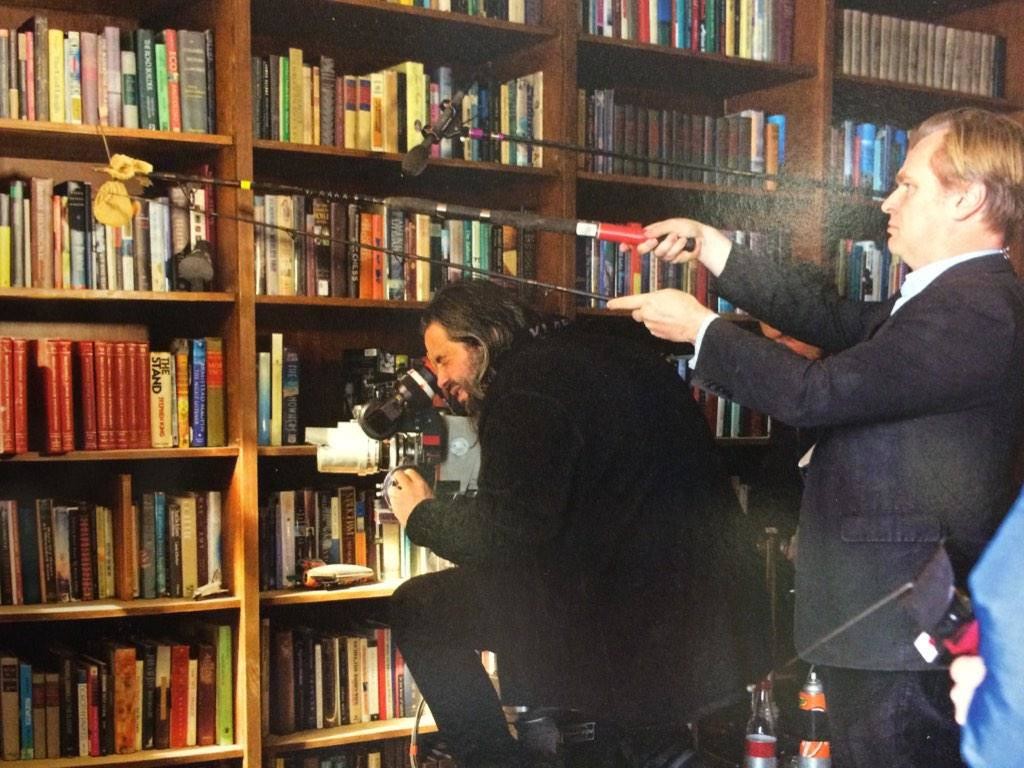 When I started writing this selection, it was for Christopher Nolan as Best Director. Then, I remembered the Academy's scorn for all things Nolan. I don't know which member of the Academy he stole lunch money from, but they purposely snub Nolan as much as they can. Yes, I know Inception was nominated for Best Picture, but the nod was more of an apology for not nominating The Dark Knight two years earlier.
Interstellar is a divisive movie that doesn't have every critic on its side. If, in a perfect world, it were nominated for Best Picture, it would have been an underdog. It would have the same uphill battle that publicly-appreciated, critically-disliked American Sniper is going through now.
Nolan typically uses Wally Pfister as his cinematographer, but used Hoyte van Hotema for Interstellar. The results paid off in a big way. The scope of Interstellar is largely told through its larger-than-life visuals, but also small and beautiful moments. With Nolan's direction and meticulous scripts, van Hoytema created some of the best cinematic visuals of the year. Without anyone in Nolan's camp getting nominated in this category, this might be The Grand Budapest Hotel's award to lose.