This has been a great month for DVD/Blu-Ray. This week, we see the release of The World's End. I forgive you for confusing it with a similar-titled, yet inferior, James Franco movie. This movie marks the end of the Cornetto/Blood & Ice Cream trilogy comprised of Shaun of the Dead, Hot Fuzz and now The World's End. I'm going to miss seeing the trifecta power team of Simon Pegg, Nick Frost and director Edgar Wright.
In 1999, there was a cult favorite television series in the UK known as Spaced. Back then, Pegg, Frost and Wright were just three buddies who were unknowns and made a show for the fun of it. If you've seen it, you can see the potential of everyone involved. Now, Frost has been in a string of successful British flicks, Pegg is freakin' Scotty in Star Trek and Wright is directing Ant-Man for Marvel. Not too shabby.
There is a huge list of British TV actors who have gone from success across the pond to Hollywood stardom in a matter of a few years. If someone said "Benedict Cumberbatch" just two years ago, many people would have followed with "Bless you." Now look at him. The following actors have found decent success, but I feel they are on the verge of receiving much more attention.
5 – Ruth Wilson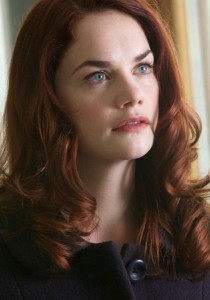 I first saw Ruth Wilson on Luther, which is a must-see BBC crime procedural starring Idris Elba. She played a character named Alice Morgan, a psychotic "friend" of the title character. She commands the screen with every minor appearance on the show. Earlier this year, she nearly had a breakout role in a summer blockbuster. Sadly, it was in The Lone Ranger. Her next role will be in the Walt Disney/Mary Poppins feature, Saving Mr. Banks. With her natural talent and unique looks, I don't think an Oscar nominated performance is more than a few years away. If you haven't seen Luther yet, it's officially time to start.
4 – Kaye Scodelario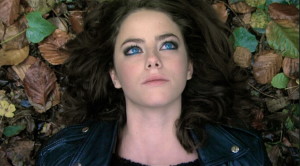 Skins (UK) is one of those shows that is hard to recommend to anyone. If anyone has heard of it, it is generally because of the publicity of the mature content. I enjoy the show because it gets you attached to a cast of characters and changes out the main cast every two years. It only stays with a cast while they're in high school. Once they graduate, everyone leaves and the new class takes over. Two well-known actors have come from the first 2 seasons of Skins. The first being Nicholas Hoult (Xmen First Class, Warm Bodies) and the second, Dev Patel (Slumdog Millionaire). In season 3 of Skins, Kaye Scodelario led the new class and essentially became the center of the drama. While I may not have liked her tortured soul character, it was impossible to deny her talent. She has recently branched into larger movies with a leading role in Wuthering Heights and will soon play the only female character in next year's young adult novel adaptation, The Maze Runner. It won't be long before she is noticed by more audiences and movie producers.
3 – Jack O'Connell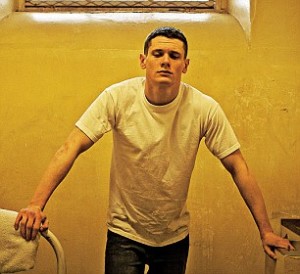 Jack O'Connell is another cast member of the 3rd and 4th seasons of Skins. I remember seeing his character and immediately hating him. There were other characters that I related to and wanted to support, but it was impossible to not respect O'Connell for his acting ability. You may have seen him as a young thug in the Gran Torino-esque Harry Brown (starring Michael Caine). He will next be seen in the sequel to 300, releasing early next year and he is currently getting a ton of award talk in the UK for his most recent role in Starred Up. He is about to become a pretty big deal because Angelina Jolie picked him to play the Louis Zamperini in the highly-anticipated adaptation of Unbroken.
2 – Matt Smith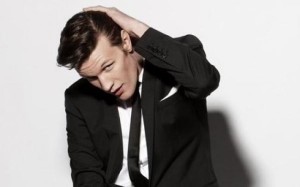 You could argue that playing the iconic Doctor in the long-running British sci-fi series Doctor Who is as big as it gets. It's a show seen and loved by millions of people around the world. However, many actors have sadly been typecast in the role. It hasn't been until recently that actors who have played the Doctor have found great dramatic/comedic roles outside of everyone's favorite Time Lord. I think the actor who has the best chance of finding success outside of Doctor Who is Matt Smith.
Matt Smith is leaving the show at the end of 2013 and passing the torch to Peter Capaldi. Honestly, I think it's a smart move. He dedicated 3 years of his career to the show and, at 31 years of age, he still has a burgeoning career ahead of him. If you've seen any of his work, it's clear that he has an incredible range; showing comedic chops, drama and darkness. His talent has already been noticed by Ryan Gosling who is currently filming his directorial debut, How to Catch a Monster. Matt Smith nabbed the lead male role in this dark fantasy. Doctor Who fans are extremely loyal and will support him throughout his career.
1 – Natalie Dormer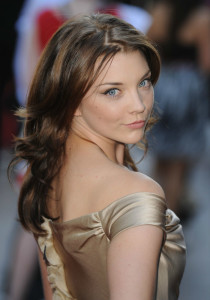 I first noticed Natalie Dormer in The Tudors, in the fantastic role of Anne Boleyn. That show propelled Henry Cavill to where he is now and Dormer is not far behind. Since her time in British films and lesser-known TV series, she has found small parts in Captain America, Rush and The Counselor. However, I foresee that she will soon be a leading lady. If you're a fan of the Americanized version of Sherlock, Elementary, you may have noticed her as Irene Adler. Also, if you like Game of Thrones, it's impossible to miss her. She deserves several Emmys just for having to be in the presence of the kid who plays King Joffrey without punching him in the face.
Her next big role will be as Cressida in the 3rd and 4th Hunger Games movies. With all of her work, it won't take much time for her to be recognized and move on to summer blockbusters and Oscar dramas.