2013 has been a massively successful year in both movies and television. Over the course of the last 12 months, we bid adieu to one of the greatest series to ever hit the small screen (Breaking Bad). Also, we saw a summer crammed with the most explosive movies ever. This year, we were treated to plenty of fun and original entertainment, but 2013 also saw more than its fair share of garbage.
It's the end of the year and you're about to see all too many comprehensive lists. I'm starting my month of best/worst of lists with the TV and movie events that disappointed me the most this year.
5 – Elysium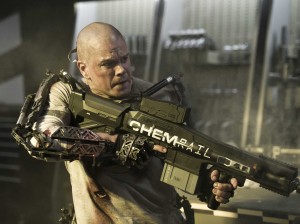 Whether you liked it or not, District 9 came out of nowhere. It was an original sci-fi story from a promising new director and it made Hollywood take a closer look at producing quality action movies for a small budget. When it was announced that director Neil Blomkamp's second project was similar to District 9 and Matt Damon was involved, geeks (like me) got a little excited. It looked to be a futuristic Robin Hood adaptation. I was looking forward to great characters, perfect villains and lasers (always lasers).
Elysium, instead, decided to deliver with inconsistent character turns, unoriginal plotting and politics they were more than happy to shove down your throat. There's a reason this movie quickly dropped off of everyone's radar. I don't think Blomkamp's next project will have as much hype. While it's a below average movie, it's still not one of the worst of the year, it's just disappointing.
4 – The End of Dexter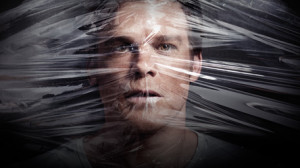 Do you remember Dexter during seasons 1 through 4? It gave us a series about a serial killer who felt compelled to kill, but due to his code, he only killed evil people. Anyone who hasn't seen the show may ask what sort of morbid person can root for a murdering protagonist, but somehow the writing and Michael C. Hall's performance sucked you right in. Season 4 caps the series off with a great villain, shocking twists and episodes that kept you watching. Seasons 5 through 7 happened and it was clear that the show lost steam. However, fans knew the end was coming for the Bay Harbor Butcher and wanted to see some sort of series redemption in a final season big finish.
Well, it's a shame that the rushed 8th and final season of Dexter was actually its worst. Nothing about this season made it feel like things were wrapping up. There was zero character resolution for the characters that fans had watched for years. Instead, we were treated to a cheap character death and the worst ambiguous ending ever. The writers claimed that Showtime wouldn't let them truly complete the series how they wanted. It just makes me sad that I preferred this show to Breaking Bad in the beginning. Compare the ending and consistency to that brilliant show compared to this. Poor Dexter, you deserved better.
3 – Much Ado About Nothing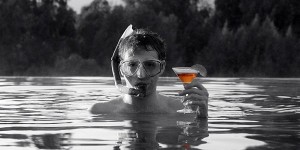 Since when do pet projects get released as a feature film? I've always had a man crush on Joss Whedon. He is responsible for some of the best TV series with Buffy and Firefly on his resume. Before the massive success of The Avengers, the notion of him releasing his own Shakespeare adaptation on the big screen would be unheard of. Seeing as he has far more clout than he used to, he financed his version of Much Ado About Nothing with some Whedon cast favorites. Let's do the math: Shakespeare + Whedon + indie filmmaking. How could I not like this?
It was actually incredibly easy to not like Much Ado. Joss Whedon is known for being a witty wordsmith, yet he chose to use Shakespeare's lines verbatim. He chose to film the movie in black and white because…it has a classic feel? You can't help but love that Fred and Wesley (from Angel) are the two romantic leads. That was the one redeeming aspect. While watching this adaptation, I kept waiting for the Aha moment that would get me laughing and swept up in the Whedonistic fun. But it just never happened. The whole movie felt forced. It wasn't a huge risk of a movie, he literally just filmed his friends reciting Shakespeare at his California mansion over a weekend. This movie hurts Whedon's batting average, that's all.
2 – Marvel
This is where you ask if I'm crazy. I don't blame you. Iron Man 3 is the biggest movie of the year having made over $1.2 Billion. Thor: The Dark World is a huge success with over $600 Million so far. Add to that, Marvel Agents of Shield had great numbers for it's premiere episode. With all of that success, how could anyone be disappointed?
When I first saw Iron Man 3, I was caught up in the entertainment of it all. Then I saw it again. What a mediocre movie. The first trailers showed us a darker Tony Stark that was dealing with the after-effects of the Avengers battle. The 3rd movie, instead, gave us more of the comedic RDJ that everyone knows and loves. It was more of the same, yet less somehow. Thor 2 brought the entertainment as well. Sadly, it didn't give audiences anything memorable. It was the same bloody formula they've used in EVERY SINGLE MOVIE. I just need to realize that these movies aren't being made to be memorable, they're fun cash cows. As for the SHIELD series, it's still in season 1 so I shouldn't rush to judgment. But honestly, with the stock characters and unfocused plots, it's not off to a great start.
1 – Arrested Development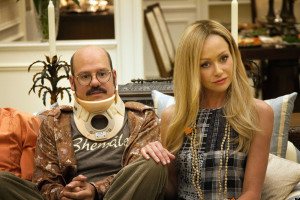 My heart breaks for this one. The first three seasons of Arrested Development solidify this as one of the best TV comedies of all time. It's legacy is only made greater by the fact that it was cancelled too soon. Since the cancellation in 2006, more and more people have discovered the Bluths. When Netflix announced that they were reviving the long-dead show to debut in May 2013, the internet went crazy. Not only did Netflix make cult fans of the show incredibly happy, they gave hope to other shows that ended before their time.
This is a matter of opinion, so please forgive me when I say that season 4 of AD is absolutely mediocre. Of course the hype for this revival was far too high. But fans expected to see more of the show they had grown to love. What they got was an incoherent "timey, wimey" mash-up plot that removed everything fans loved about the original. Gone was the family dynamic, likable characters and clever jokes.
This was the most disappointing event of my year because I anticipated its return, binge-watched them over a couple of days and decided that I was apathetic about ever watching that season again. I hate to say it, but season 4 has tainted the original 3. Much like The Phantom Menace kinda ruined the original trilogy for me. I look forward to the inevitable season 5 as much as I did Attack of the Clones.