Though The Last Stand didn't blow up the box office, it did show us that Arnold Schwarzenegger could once again handle a leading role and that he still has the level of camp he's carried throughout his long career. He has two more films coming out in the next year, and his spot in the next Expendables movie is a given. He is also rumored to be in the next Terminator movie and also the Twins sequel, aptly titled, Triplets.
Here are some other great movie stars that once had burgeoning careers, then they just put on the breaks or haven't been seen in lead roles for years. These celebrities need to come back and win over a whole new movie crowd.
5 – Kurt Russell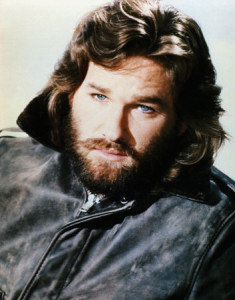 Liam Neeson owes Kurt Russell his later career. Sure, Neeson is great in the first taken movie, but I think that Russell would be far more convincing in the role. Russell has worked consistently, but his career hits have been pretty sporadic. He had a few hits in the 90's with Tombstone, Stargate and Breakdown. Then in the 2000's he had Miracle and a comeback role as Stuntman Mike in Death Proof, but since then he has stayed under the radar. I don't see how Jeff Bridges gets every grizzled old man role. Why can't he share the wealth with Russell? This is Snake Plissken we're talking about!
He did have a chance to shine in Django Unchained, but he turned down the role. Too bad because Tarantino knows how to make actors relevant again. If he agrees to take a large role in Tarantino's next movie or reclaims some of the awesomeness he showed in Tombstone, he could headline movies again.
4 – Michael Keaton
The original (not including Adam West, because who does?) Bruce Wayne was actually one of the best comic actors of the 1980's. After a great role in Jackie Brown, Keaton's career has been relegated to voice actor in Pixar movies or indie movies that you look past on Redbox. When you look at his comedic/action/drama work of the 80's and 90's, you can see the talent this guy had and still has. I know people liked George Clooney's performance in The Descendents, but I think he patterned the role after Keaton. I think he deserves a proper comeback role.
He is playing the villain in the new Robocop reboot coming out next year, but I don't think it will bring him back as an A-lister again. I think he should front a cable TV series in the vein of Breaking Bad. Then we'd get to see the darkly comic side of Keaton again.
3 – Winona Ryder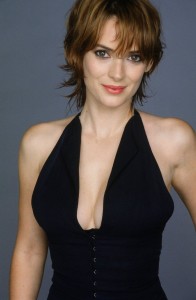 Winona Ryder really hit her peak in the late 80's and early 90's. She was the original Tim Burton girl before he moved on to Christina Ricci and Helena Bonham Carter. She has proven herself with award-winning performances, but for the past decade she has chosen to pursue only indie fare. She put in a great and understated performance in 2011's Black Swan, but hasn't followed it up with anything noteworthy.
I think she needs to hit up Christopher Nolan and join the cast of one of his upcoming movies. She can also set him straight about working with Anne Hathaway while she's at it.
2 – Rick Moranis
Are you ready for a sad story? The reason that Rick Moranis quit acting… his wife died. Back in the mid 90's he decided to raise his kids and take a few movie roles here and there, but he didn't find acting fun anymore. Since 1997, he has only done a handful of voice acting roles, but this former Ghostbusters writer has stayed completely out of Hollywood. Good for him.
Though, I miss the guy. And now, with semi-serious talk of a Ghostbusters reboot, it might be time for Louis Tully to come back and help the Ghostbusters out. He is also an actor that could benefit by working on a primetime TV show. I would actually sit down to watch a legal drama if Rick Moranis were in it.
1 – Gene Hackman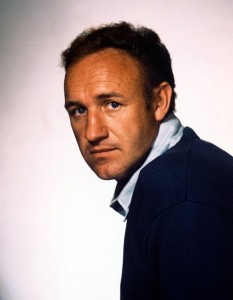 Gene Hackman is one of the best actors out there. Ever. His career spanned over 40 years and he has starred in some of the most iconic movies of all time. But in 2004, he officially announced his retirement from Hollywood. I don't blame him for that, he is getting quite old after all, but why does his final movie have to be Welcome to Mooseport? If The Royal Tenenbaums were his last movie, I wouldn't have such an issue, but Little Bill Daggett needs a great swan song. If Clint Eastwood and Peter O'Toole are still kicking, then this 83 year old should still be part of great movies.
I think he should re-team with Wes Anderson as part of a comeback. Or at least he could make a cameo in the currently planned, Red 3.