I really couldn't help myself in making this list. As soon as the news broke at Comic-Con, my mind went right to who could possibly take on the cape and cowl. Yes, I'm split. Half of me thinks they are rushing a "World's Finest" story. I would rather see a fleshed-out Man of Steel sequel. The other half of me is excited to see the two greatest heroes in one movie. Also, I think this is the best way to introduce us to a new Batman. I really don't want to see the origin story played out again.
Who Should Play Bruce Wayne/Batman
5 – Joseph Gordon-Levitt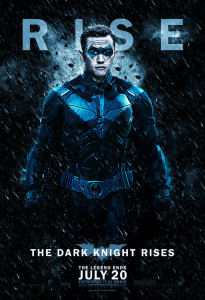 If Man of Steel takes place in the same Nolan universe that follows The Dark Knight Trilogy, casting Joseph Gordon-Levitt as the caped crusader makes sense. Technically, he wouldn't play Bruce Wayne. I personally think he is meant to play Nightwing. But, just as the original Robin took on the mantle of Batman in the comics, he can follow suit in the movie. His role as Batman would work if they set it years after Bruce Wayne retired. John Blake could train for a few years to be worthy of the mantle. After the events of MoS, he could investigate what went down in Metropolis at the request of Lex Luthor (John Blake isn't as smart as Bruce, and would trust Luthor until he showed his hand).
4 – Daniel Craig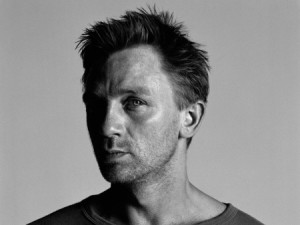 Let's be honest. A Batman vs Superman movie is going to need at least one big star. Henry Cavill is a great Superman, but he is not yet a household name. Add that to the fact that the new Batman needs to be a strong enough actor to carry a new franchise. They should look no further than Daniel Craig. Yes, I know he is James Bond and is currently in contract for more 007 movies, but by the time Superman vs Batman is released, he will only have 1 Bond movie left. It could be a seamless transition from franchise to franchise. And yes, he's older, but Bruce Wayne should be the older, wiser mentor to Supes. Also, he has proven that he can bulk up for a role and accomplish amazing stunt work.
3 – Karl Urban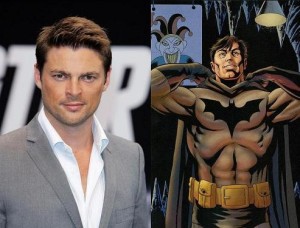 If they were going for someone with enough gravitas to play Batman, but someone they don't have to pay too much to, they should choose Karl Urban. He has proven how far he is willing to get into character and be unrecognizable based on his performances alone. At 6'1″ he would be able to stand toe-to-toe with Henry Cavill. Also, in opposition to Nolan's series, where Bale only wore the Batsuit a fraction of the time, Urban has proven that he is willing to wear uncomfortable suits over an extended time (see also: Dredd). I think it's time that Karl Urban broke from the side characters he portrays and becomes the megastar he is bound to be.
2 – Michael Fassbender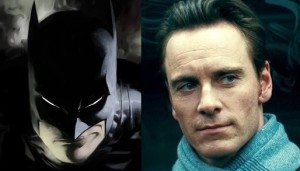 Michael Fassbender is one of the best new talents in Hollywood. Yes, he plays Magneto, but surely Batman is a far better character. Much like Bale, he is willing to gain/lose weight for a role. If he played Bruce Wayne alongside Cavill's Clark Kent, it would be a movie that critics and fans would crave. The series would then have a solid mix of great acting and fantastic action. DC needs to compete with Marvel in a big way. As long as Marvel has Robert Downey Jr on any of its projects, DC will be playing catch up. Fassbender would be the name that would make people take notice and be excited for an eventual Justice League movie.
1 – Christian Bale
How could I not include Bale? He is Batman. He has gone on record to say that he is done with the role and looks forward to whoever takes over. But at the same time, he has always said he is willing to give it one more go if Christopher Nolan directs another. The stars definitely need to align for this to happen. I'm hoping that Warner Brothers offer Nolan $50 million to direct Justice League, and Bale will jump back on board while making a significant appearance in Man of Steel 2.
It just seems right. No one wants to see another Batman introduced. Also, Bruce has worked through most of his issues in the trilogy and now will have to deal with the arrival of heroes and villains, most with super powers. He could handle it though, because he's Batman!
Who Shouldn't Play Bruce Wayne/Batman
For this part of the list, I didn't want to include someone like Will Ferrell, or someone else that would never get cast as Batman. Instead, it's more of a plea to the producers to not even consider certain actors for the role. These guys would probably have a chance based on bankability, but I pray it never happens.
5 – Armie Hammer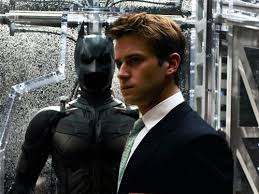 Armie Hammer (Lone Ranger) really wants to play Batman. He won't stop talking about it. He seems like a nice guy but he just doesn't seem to have the emotional weight to play the conflicted hero. His dreams were crushed when the mid-2000's Justice League movie was scrapped and has been trying to be Batman ever since. Let it go captain zero charisma.
4 – Mark Wahlberg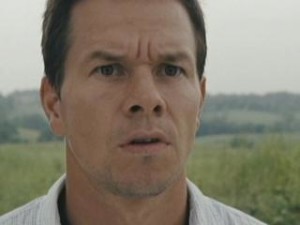 I really don't like this guy. But he sure has a loyal audience. He will next be seen heading the new Transformers series due out next year. Those movies are more up his alley than The Dark Knight.
3 – Channing Tatum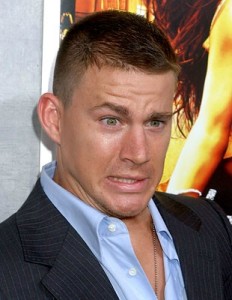 Hopefully White House Down proved that Mr Tanning Chatum wasn't quite ready for A-list status. Having him portray a superhero is inevitable. I just hope Marvel picks him up for a role before DC ever does. I don't think he would even be able to disguise his voice as he dons the suit. It would just be a more gravely mumble.
2 – Ryan Gosling
Don't get me wrong. I'm generally a fan of Ryan Gosling (Well, I'm a fan of Drive). Superman vs Batman does need a bankable star and it's high time that Gosling tried his hand as a superhero. But Batman is not the role he was meant to play. It would be premature to cast him as the next Bruce Wayne. Instead, they should put him on hold until they finally cast him for the role that he'd own – The Flash. Go ahead, tell me I'm wrong. Spoiler alert! I'm not.
1 – Robert Pattinson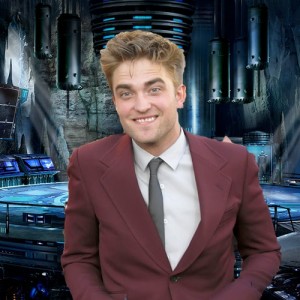 This will never happen. And by that, I mean – This Should Never Happen. Never.
Let's just hope the casting directors aren't trying to sell the Batman Superman team up movie with men that only appeal to women. If they ever announced RPattz as the next Batman, the riots in the streets would be intense and violent. I like to think I'm a peaceful guy, but I would personally lead an angry mob to Warner Brothers' studios.