Don't be alarmed. I'm still going to review The Fate of the Furious tomorrow, but I wanted to give attention to a few smaller films out in theaters now before we all turn our brains off for Car-splosions.
Your Name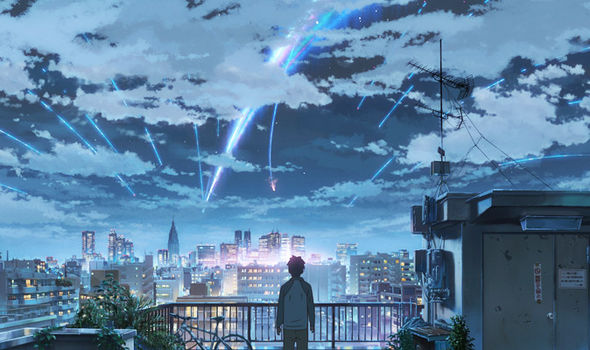 This is the first anime film I've reviewed on Showtime Showdown and there are a few good reasons behind that. First, anime rarely gets a wide (or even limited) release here in the States. No, random Dragon Ballz movies don't count. Also, it's the one fandom that i've never grasped. Outside of Studio Ghibli films (My Neighbor Totoro, Grave of the Fireflies), I haven't given anime much notice.
I might have found the movie to change that in Your Name. This is actually the highest grossing movie in Japan in 2016, grossing the equivalent of $182.2 million.
The premise is simple at its core and also purposely strange. Two strangers from opposite ends of Japan wake up in each other's bodies and have to live throughout random days as the other. The problem is, this happens to a teenage girl and boy. Taki, a prep student from the city, must impersonate a girl living in a very traditional country town. Mitsuha, this same girl, must then maneuver through Taki's life, while at the same time try not to ruin his tough exterior. As these shifts happen infrequently, these two start communicating through journals (in a very Memento way) to learn about who they are and what they want in life.
Now, one could imagine the perverted ways a situation like this could go. The movie handles this topic, but in a tasteful and clever way. It spends more of its time providing nostalgia about high school, friendships and young ambitions.
I won't go further into the story, because it takes a more dramatic turn. Thankfully, it doesn't kill the pacing. You're completely invested in who these characters are, even though they're not always in their own body. Instead of feeling like the serious turns are changing the tone of the movie, they are earned. It's more of a gradual build that establishes these characters (even outside the Taki and Mitsuha) beyond the funny slices of life shown in the first half.
One thing that anime has over modern animation is that it holds true to classic 2D animation. Your Name is beautifully drawn. The environments hold just as much character as anyone else shown in the film.
You can catch this in the theater now either subtitled or dubbed. I prefer subtitles, so I don't have to deal with clunky translations or voice actors. Your Name approaches levels of Kubo and the Two Strings for me. I loved it and have thought about it often, since seeing it. Seeing it again may improve the score, but for now it gets an A-
Gifted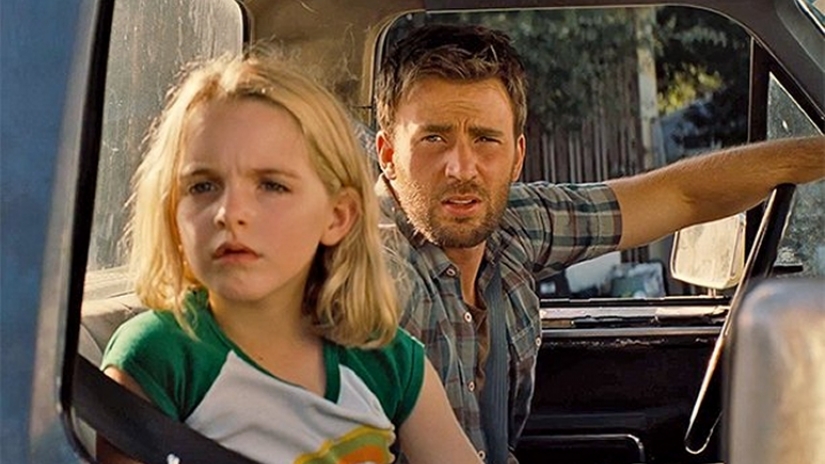 The only thing that excited me about Gifted before seeing it was director Marc Webb's involvement. Because of (500) Days of Summer, he has a permanent spot of directors whose projects I anticipate. I don't even blame him for The Amazing Spider-Man 1 & 2. The moments he created around Andrew Garfield and Emma Stone, made those movies for me. He absolutely knows how to create sincere chemistry in interpersonal relationships on screen.
In Gifted, Frank (Chris Evans) is the guardian of his niece, Mary (McKenna Grace), who also happens to be a math prodigy. He attempts to provide her with a normal life and puts her in public school, which she is clearly too advanced for. Meanwhile, his mother has her own agenda and fights to take custody of Mary.
What works about Gifted is that you'll be conflicted about what you'd do in the same situation. From the outset, Frank is a good blue collar guy that only wants Mary to grow up without the pressure that many young prodigies face. Yet, even her teachers and her estranged grandmother think she belongs in a challenging prep school to allow her to reach her true potential. It's a case of emotion vs. logic and this movie is heavy on the emotion.
At times, Gifted feels contrived and slavish to emotional movies with child custody cases at their core. It follows predictable plot points but still manages to pack a punch.
The always reliable Octavia Spencer adds a great element to a movie with an already good cast. Evans is serviceable, but his role could have been played by almost anyone. Lindsey Duncan, who plays the grandmother, is great and the most complex character. You want to hate her, but at times pity, then empathize with, her. This movie would fail without a great child actor. McKenna Grace is fantastic in a role that's reminiscent of a young Dakota Fanning.
Jenny Slate plays Mary's teacher and is the worst part of the movie. Thankfully, she disappears for a large chunk of the runtime, because her subplot (especially when it comes to a relationship with Frank) feels so forced and out of place in a really likable movie.
I don't think I'll watch Gifted again, but I'm pleased by the experience. It's a nice movie as we build to the loud summer onslaught. B