A few weeks into January and I apparently can't get over last year. I shared my top five films on the most recent episode of Baconsale, but wanted to highlight the rest of the movies that blew me away this year. As a disclaimer, I know there are better films out there, but I cannot ignore my subjectivity. So, qualifiers aside, here are the 10 movies that stuck with me through 2017 and I'll be more than happy to watch on a regular basis.
10 – Logan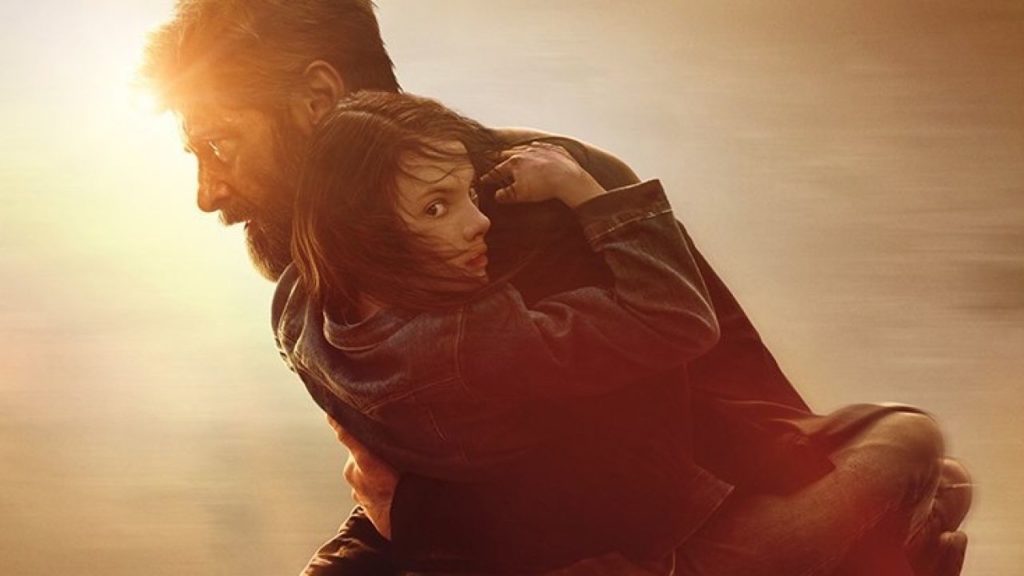 Kudos to Hugh Jackman. He has shown great range this year as a singing, dancing ringleader and, on the opposite side – a grieving, aged superhero with little will to live. It's a tragedy that it took three movies to get Logan to the point where his mythos is truly highlighted, but Logan somehow makes any bad memories of his Origins flick seem to wash away. This tale of a true nuclear family is beautiful in its sadness and hope when familiar old days are clearly behind them. Logan is a great send-off for one of the best comic characters put to screen. Well done James Mangold.
9 – Three Billboards Outside Ebbing, Missouri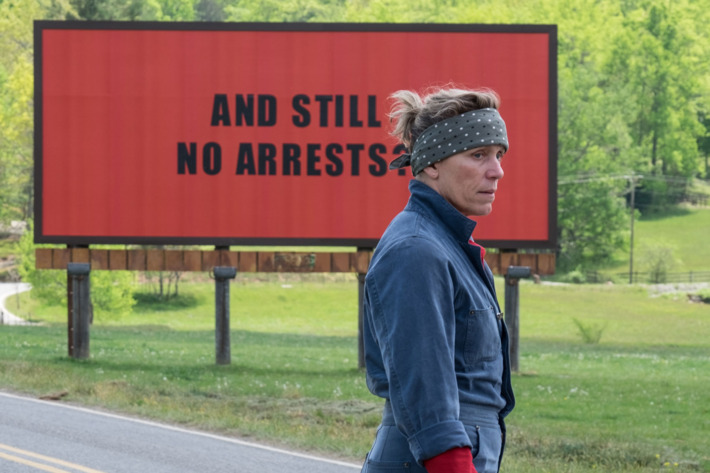 This strange, but accurately-titled film came out of nowhere. It's a very dark comedy that would be incredibly offensive if it wasn't so sad. A grieving mother, played by Frances McDormand, is fed up with the fact that local police haven't solved the case of her daughter's murder. She makes a very personal attack on the sheriff and the town deals with the fallout. Martin McDonagh, the writer of In Bruges and Seven Psychopaths is behind the camera here and his dialogue and storytelling is essentially the Coen Brothers, but consistently great. The supporting cast of Woody Harrelson, Sam Rockwell, Abbie Cornish, Peter Dinklage, Caleb Landry Jones and Lucas Hedges are all outstanding. If you are the mood for some genuine laughs and appease your cynical and tragic sides, definitely see this film.
8 – Split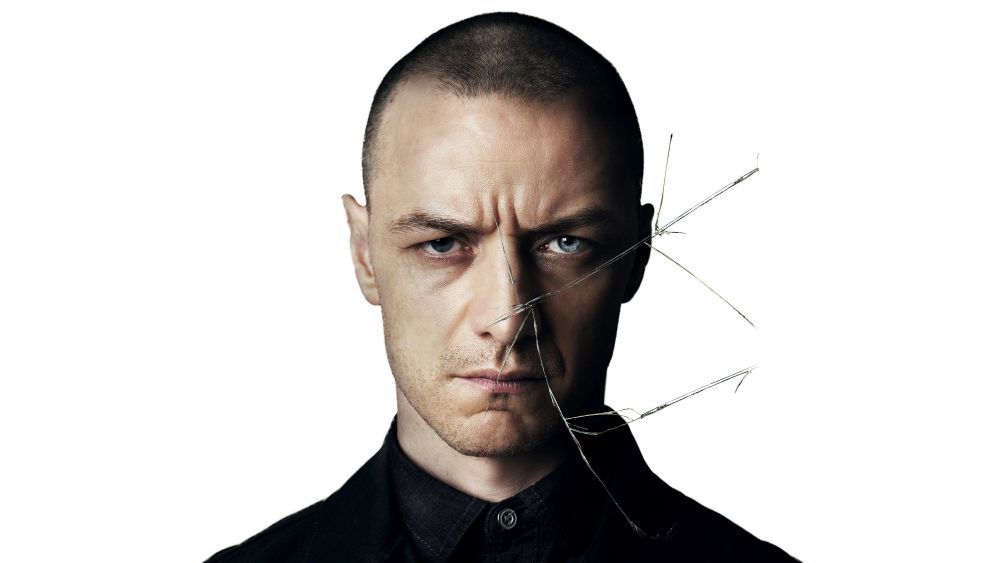 This may be lowest in terms of quality on the list, but I don't really care. This solid thriller is one of my early favorites of 2017 and I can't help but love it. James McAvoy literally and metaphorically kills it in a dream role where he switches between multiple personalities without flinching. And honestly, I'll never get over the absolute glee I felt during the ending of this movie. This felt like an original film, while masking what it truly was – a super villain origin story. The M. Night Shyamalan redemption train continues to roll on. Let's hope he manages to keep up this speed.
7 – War for the Planet of the Apes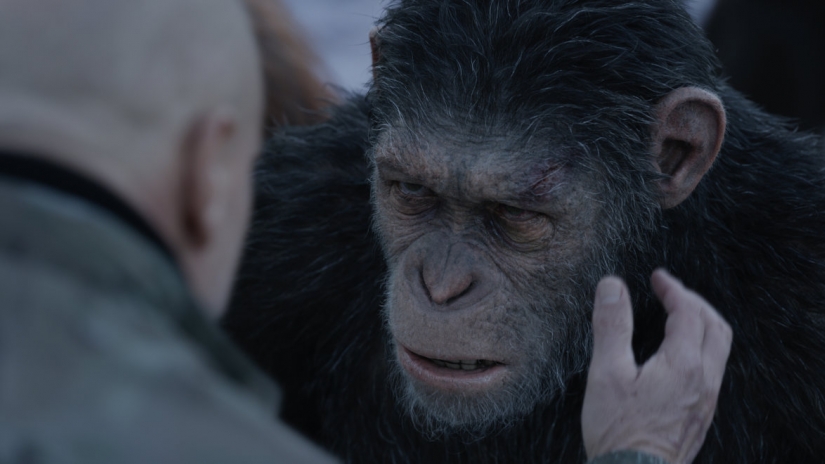 This Planet of the Apes trilogy has managed to subvert every expectation I've ever held about it. It focused on a CG lead throughout and made me empathize with his struggles and see his journey through his eyes. War gives the perfect final touches on the series that started in 2011. I don't think there will ever be another franchise like this for several years. Andy Serkis even won the Utah Film Critics Association vote for Best Actor. I'm excited to have War be the capstone for my eventual Apes movie marathons.
6 – Wonder Woman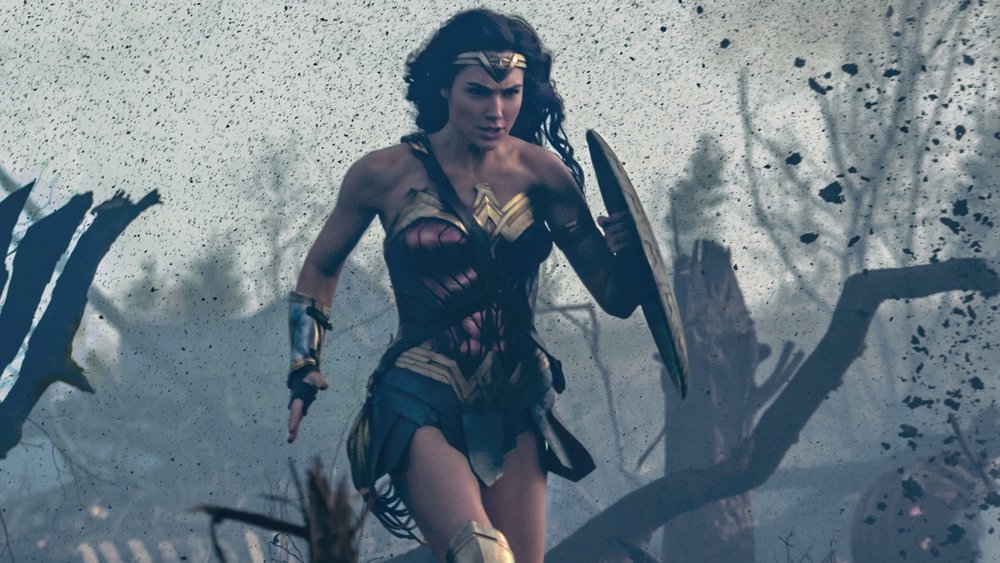 DC Films is constantly under pressure and attack from movie bloggers, but Wonder Woman was the exception. This movie delivered in every intended way. The combination of director Patty Jenkins and Gal Gadot is a pairing that I hope continues for years. My favorite aspect about Wonder Woman's character is that she's totally driven. At so many points in this movie, she is told what or what not to do. Thankfully, she's one of the most proactive protagonists in movie history and plays by her own rules. This movie sets the bar for comic book origin stories and I can't wait to see where she goes from here.
5 – Wind River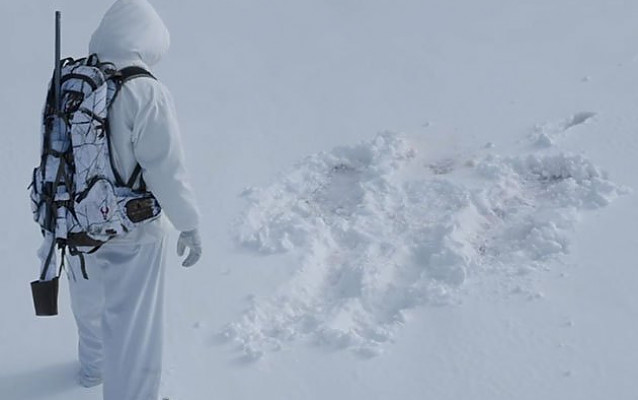 This movie has been haunting me since last January. I walked into this Jeremy Renner & Elizabeth Olsen starrer with hopes to see something good from writer/director Taylor Sheridan (Hell or High Water, Sicario). Thankfully, I walked out in awe of a tight story, beautiful scenery and a few emotions to boot. Even after two watches, I was still shocked by certain events in the movie and wanted retribution to be done for others. My hope is that Sheridan's next movie, much like this one, is a glimpse of small-town America that I would have never been exposed to before.
4 – Blade Runner 2049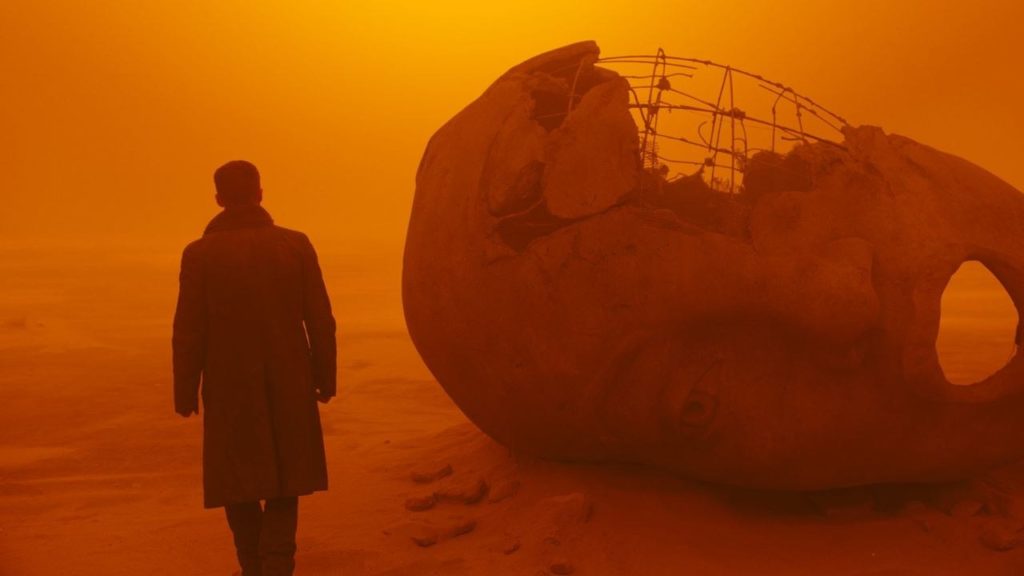 Ridley Scott's original Blade Runner was released in 1982. It's loved by movie buffs and film students across the world. I'm not sure how Denis Villeneuve's sequel got the green light, but thankfully someone gave the approval. This surprise sequel may not have been the financial boost that WB wanted, but it's a fantastic, immersive film that will be analyzed for years. It's one of those films (based on the visuals and score) that is art put-to-screen, and thankfully has an incredible plot as well. Based on this movie, you can see why Villeneuve has been tasked to film the new version of Dune, which seems like a losing bet unless you've got the talent to prove it. Villeneuve clearly has it.
3 – Your Name.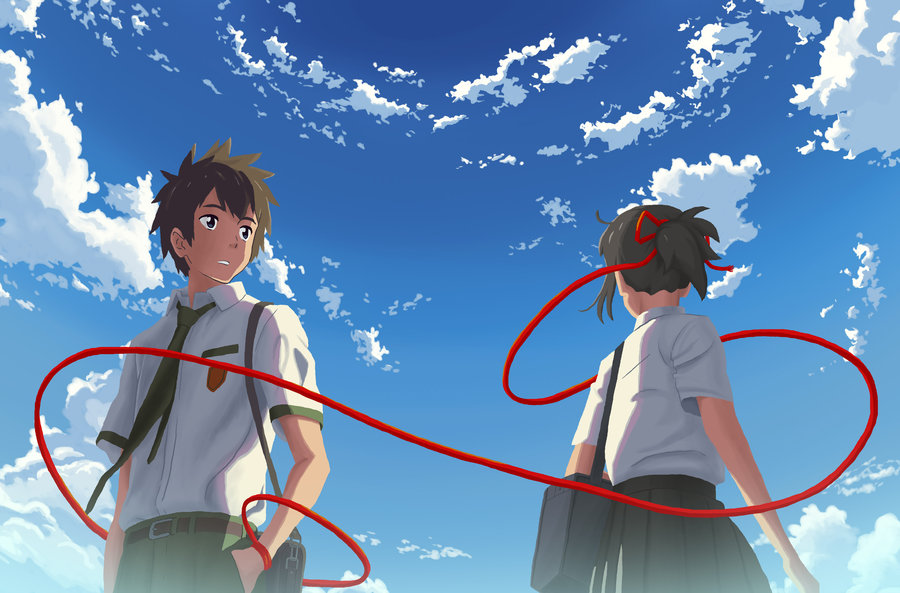 Your Name is the only anime film that I've reviewed here on Showtime Showdown and it may be the movie to change my mind about the genre. The body-swapping story of a young city boy and a cultured girl in the country may initially sound trite and sitcom-esque, but it turns into a beautiful story of love, loss and true connection. One thing that anime has over modern big-budget animation is that it holds true to classic 2D animation. Your Name is beautifully drawn. The environments hold just as much character as anyone else shown in the film. This may be a difficult movie to find streaming, but if you've ever waded into anime waters, or just want to see the best animated film of the year, find Your Name.
2 – Baby Driver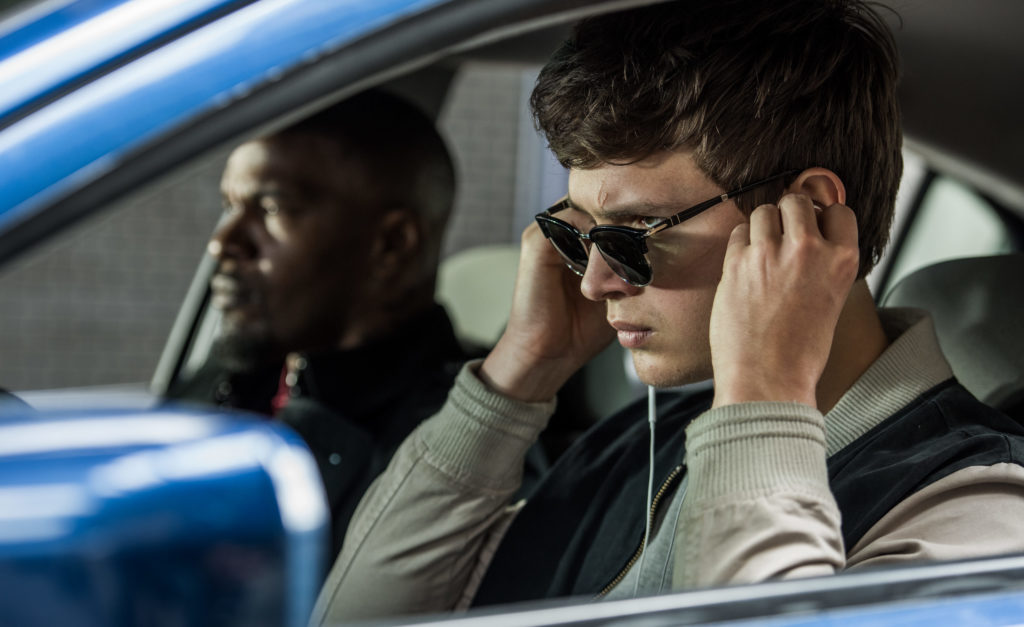 With his work on Baby Driver, Edgar Wright has definitely grown up. He could always be counted on for his brilliant takes and editing process, but he was pigeon-holed as a director to make quirky comedies that are made for film/genre buffs only. Baby Driver shows the next evolution of his abilities and it's a welcome step. This is a two-hour music video and I'm not even mad. Between the opening chase and the mall foot-chase getaway, I can't help but smile and be amazed by the level of craftsmanship that went into the creation of Baby Driver. Of all the movies released this year, this one will get the most rewatches.
1 – Dunkirk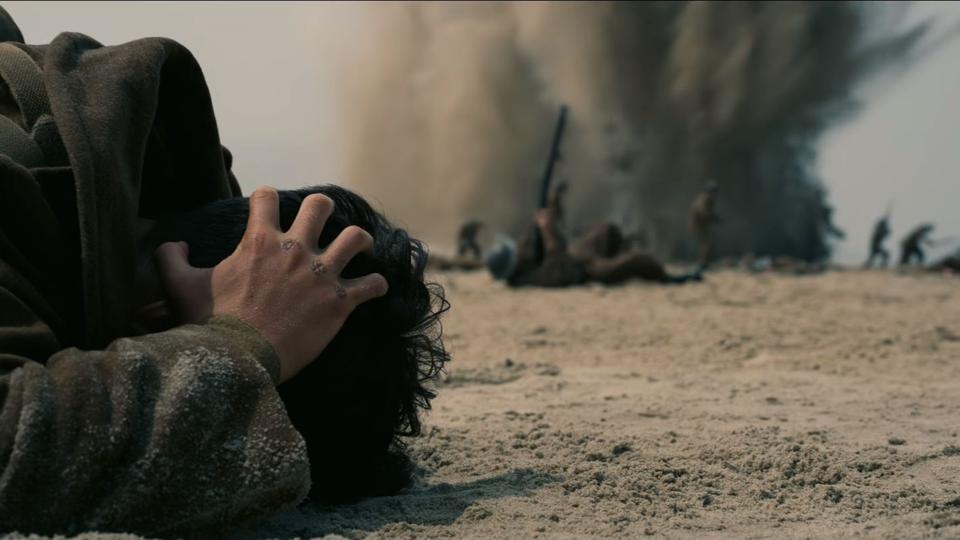 Christopher Nolan is 10 for 10 and somehow manages to pack in a few surprises in terms of what he can actually accomplish on film in Dunkirk. It's a big request to ask general movie-goers to watch a two-hour rescue scene where dialogue and character growth are non-essential. You hardly even see the sinister Axis forces. Instead, you only see the impossible situations that these young Allies must go through in order to survive. If you've seen the movie, you know that danger is constant. The three stories, while initially confusing, meld together in a way that doesn't insult the intelligence of the audience. All this said, I can see why some people may not really get into the movie, or even care to watch it twice. For me, it is escapism of the highest sort. I felt as if I were placed in the middle of the evacuation and could only feel stress in attempts to survive. Dunkirk is unlike the standard war films we're all familiar with. We're blessed to get a war film that has been painted by the brush of a brilliant auteur.