I love the beginning of a new year. I'm almost guaranteed to not see a good movie for around three months, but there is the fun potential of what's coming down the pipeline in the next 12 months. There is a ton of uncertainty as many finished movie projects have not been announced yet and there are great Sundance movies that haven't yet been seen. Basically, all of the major blockbusters are known, but some of the better "regular" films have not yet been publicized.
I want to apologize in advance for the amount of superheroes on my list. 2016 brings a new high/low for comic book movies. Marvel has been releasing two flicks a year for a while. Now, DC and Fox are releasing two movies each this year. (Fox has three announced, but I think Gambit will be delayed till 2017.) Beyond all the explosions and hoopla, we are about to see the most talented directors release their latest films. We're getting films from Spielberg, Scorsese, Coen Brothers, Terrence Malick, Richard Linklater, Duncan Jones and Clint Eastwood
I've said this before in years past and later had to recant it, but this is going to be a great year!
10 – Rogue One: A Star Wars Story (12/16)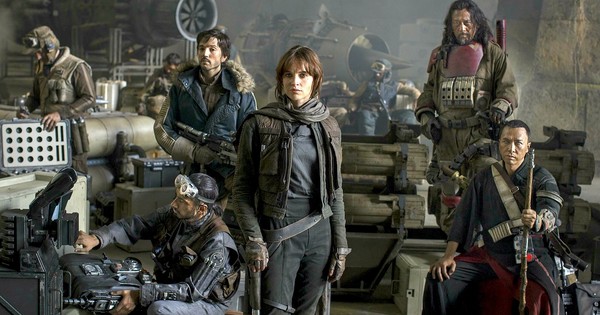 A band of resistance fighters unite for a daring mission to steal the Death Star plans. Felicity Jones (The Theory of Everything) will play a rebel soldier. She is joined by Diego Luna, Mads Mikkelsen, Ben Mendelsohn and Alan Tudyk. The film will take place between Episode III and Episode IV, but closer to "A New Hope."
Why it Should Work – At this point, Episode VII has been out for almost a month and is on its way to the top of the all time box office charts. Time will tell, but having the words "Star Wars" as part of your title is a very good thing. The reason this movie could be great is that it's a bunch of rebels and outcasts that don't get to rely on deus ex machina force powers. These are pilots and soldiers. Also, this may be the first movie that makes you feel something when random characters die in a dog fight. Sorry Porkins.
Why it Might Fail – Financially, it won't. However, unless the trailer is great, the fan excitement will be reserved for Episode VIII. Gareth Edwards directs, which is very unpredictable because Godzilla was so lackluster.
9 – Assassin's Creed (12/21)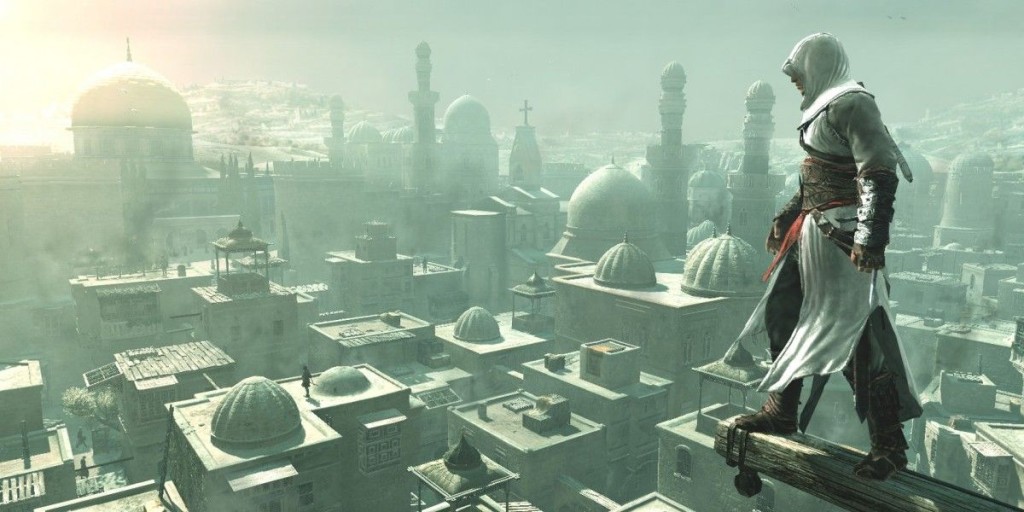 Through a revolutionary technology that unlocks his genetic memories, Callum Lynch (Michael Fassbender) experiences the adventures of his ancestor, Aguilar, in 15th Century Spain. Callum discovers he is descended from a mysterious secret society, the Assassins, and amasses incredible knowledge and skills to take on the oppressive and powerful Templar organization in the present day.
Why it Should Work – First off, it's Michael Fassbender. He doesn't choose lazy scripts. Also, the game series is quite popular. I'm actually hoping this is the gamechanger (sorry) that video game movies desperately need.
Why it Might Fail – Another great actor tried a video game movie with Prince of Persia. Does anyone remember that movie at all? Also, two of the screenwriters previously worked on Exodus: Gods and Kings and Transporter Refueled. That's not very inspiring. It comes out less than a week after Rogue One, which means that it won't get much of the box office take in December.
8 – The Witch (2/26)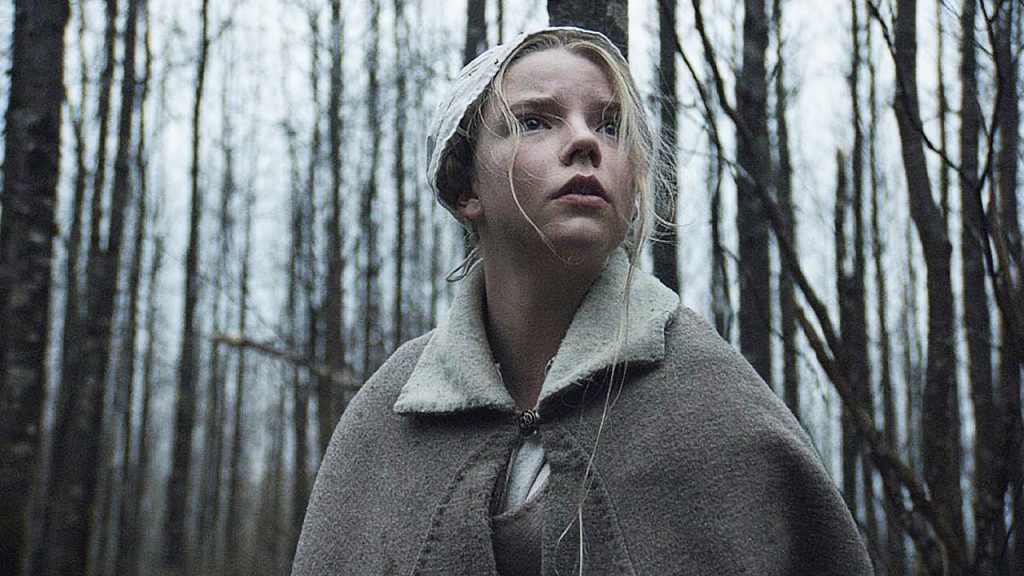 New England, 1630: William and Katherine lead a devout Christian life, homesteading on the edge of an impassible wilderness, with five children. When their newborn son mysteriously vanishes and their crops fail, the family begins to turn on one another. 'The Witch' is a chilling portrait of a family unraveling within their own fears and anxieties, leaving them prey for an inescapable evil.
Why it Should Work – This movie debuted at Sundance in 2015 to rave critical reviews. It's not a typical scary flick. Instead, it's a horror film that sticks with you based on imagery and eerie uncertainty.
Why it Might Fail – This movie plays a hipster card. Mainstream audiences will overlook this movie so they can see Zoolander 2.
7 – Deadpool (2/12)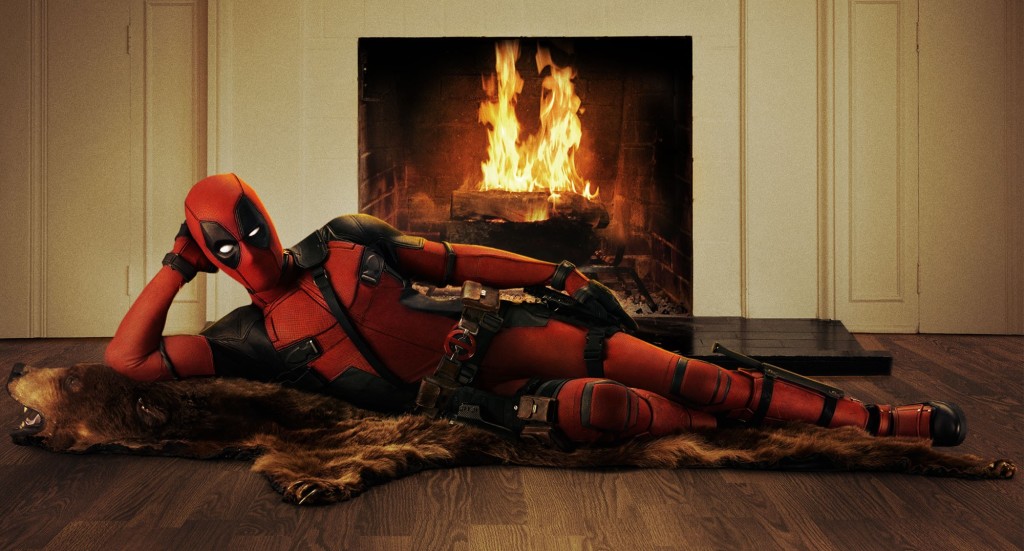 Deadpool tells the origin story of former Special Forces operative turned mercenary Wade Wilson, who after being subjected to a rogue experiment that leaves him with accelerated healing powers, adopts the alter ego Deadpool. Armed with his new abilities and a dark, twisted sense of humor, Deadpool hunts down the man who nearly destroyed his life.
Why it Should Work – Even though the character was ruined previously in X-Men Origins: Wolverine, Ryan Reynolds was born to play Wade Wilson. This movie was brought to life by the character's fans and Fox was willing to oblige. This R-rated superhero movie has the potential to be full of shocks, blood and comedy. This could be this year's Kingsman. As a good friend said, I just want this movie to put a big, dumb smile on my face.
Why it Might Fail – Fox has a tendency to screw up its super hero movies not directed by Bryan Singer. Also, it could be so ridiculous that audiences are taken out of the movie. If the comedy falls flat, so does the movie and any chances for a franchise.
6 – The Conjuring 2: The Enfield Poltergeist (6/10)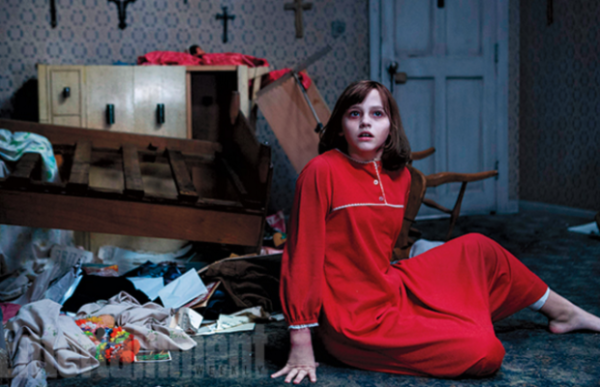 There is no official synopsis for this movie quite yet. It seems that director James Wan is adapting the popular "true" story that took place in London in the '70s. A single mother has several kids whose are haunted at night. Their beds shake, their toys are thrown across the room and the girls start levitating. Before long, the apparent poltergeist follows the children through their daily activities.
Why it Should Work – James Wan and the writers of the first Conjuring are back. He is a very talented director and a modern horror auteur. Patrick Wilson and Vera Farmiga return as the Warrens. They bring immediate weight to any story about exorcisms or poltergeists. The first Conjuring movie surprised most everyone by being so great and I hope it continues in the sequel.
Why it Might Fail – It's a horror sequel. Not a great track record with those.
5 – Everybody Wants Some (4/15)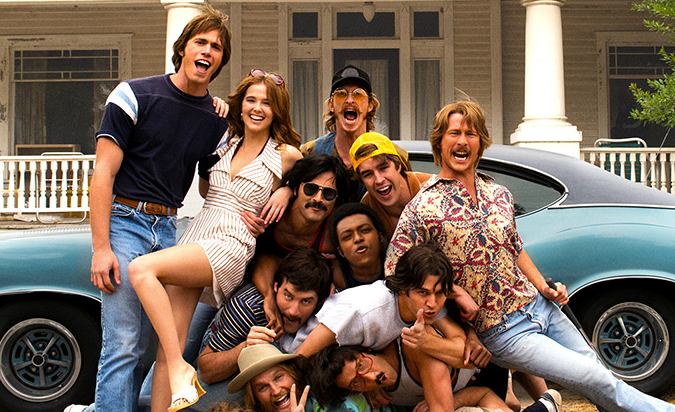 A group of college baseball players navigate their way through the freedoms and responsibilities of unsupervised adulthood. This is considered the spiritual sequel to Linklater's past movie, Dazed and Confused, which was a love letter to every social circle in 1976. This movie continues with the focus on new characters in the '80s.
Why it Should Work – Richard Linklater is one of my favorite directors. He can handle comedy and drama, but he is a master of vignettes. Many of his movies don't need a fleshed-out story to become film classics. He's not intending to create an Oscar contender with this '80s slacker comedy, he just wants to create a good time.
Why it Might Fail – If it tries to recapture the magic of Dazed and Confused too much. This may be a movie solely for festival critics, but not general audiences. I hope they stay away from the '80s styles, quotes and tropes. They'll just date the movie and make it tacky.
4 – Story of Your Life (TBA)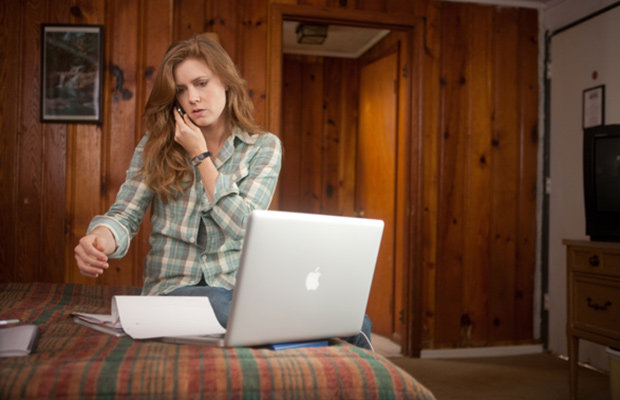 Taking place after alien crafts land around the world, an expert linguist is recruited by the military to determine whether they come in peace or are a threat. Basically, no one knows much about this movie yet.
Why it Should Work – After three GREAT movies (Incendies, Prisoners, Sicario), Dennis Villeneuve directs his first sci-fi film. He's already tapped to direct the Blade Runner sequel. The plot is vaguely reminiscent of "Contact" meets Twilight Zone's "How to Serve Man." I'm a fan of the cast, which is composed of Amy Adams, Jeremy Renner and Forest Whitaker.
Why it Might Fail – Villeneuve does not play it safe. His movie won't be lazy popcorn ala Independence Day 2. It may try an be too ethereal and introspective for general audiences.
3 – X-Men: Apocalypse (5/27)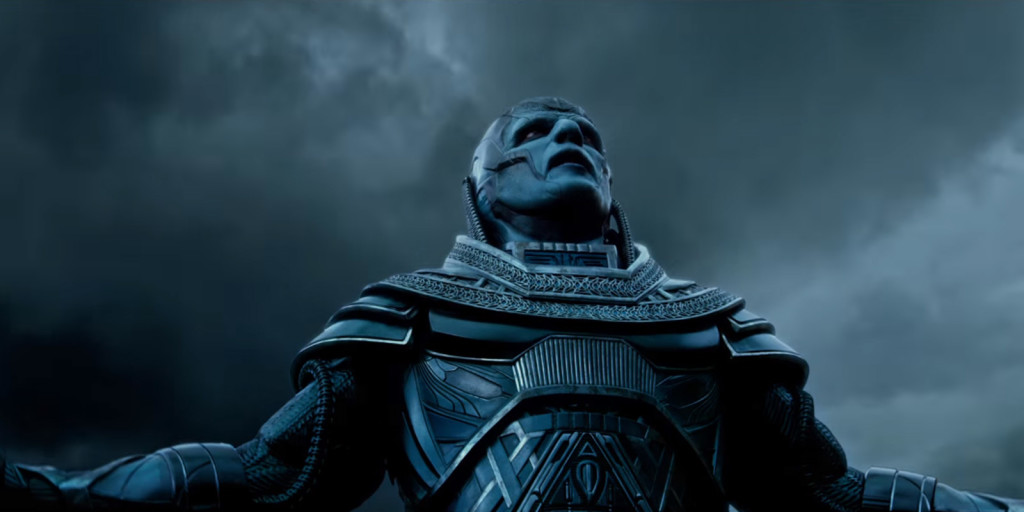 Since the dawn of civilization, he was worshipped as a god. Apocalypse, the first and most powerful mutant, amassed the powers of many other mutants, becoming immortal and invincible. Upon awakening after thousands of years, he is disillusioned with the world as he finds it and recruits a team of powerful mutants, including a disheartened Magneto, to cleanse mankind and create a new world order, over which he will reign. As the fate of the Earth hangs in the balance, Raven with the help of Professor X must lead a team of young X-Men to stop their greatest nemesis and save mankind from complete destruction.
Why it Should Work – Days of Future Past was awesome. It righted every wrong of the bad X-Men movies. Now, it's moving on to one of the better villains of the comics and cartoon, Apocalypse (played by Oscar Isaac). Also, James McAvoy and Michael Fassbender are back, which is never a bad thing.
Why it Might Fail – X-Men and X2 were really good movies. Then, the third movie came out and ruined everything. In this series, First Class and Days of Future Past have been great and it's time for a third movie. If I believe in the odds of a bad threequel, then this movie will be a mess.
2 – Suicide Squad (8/5)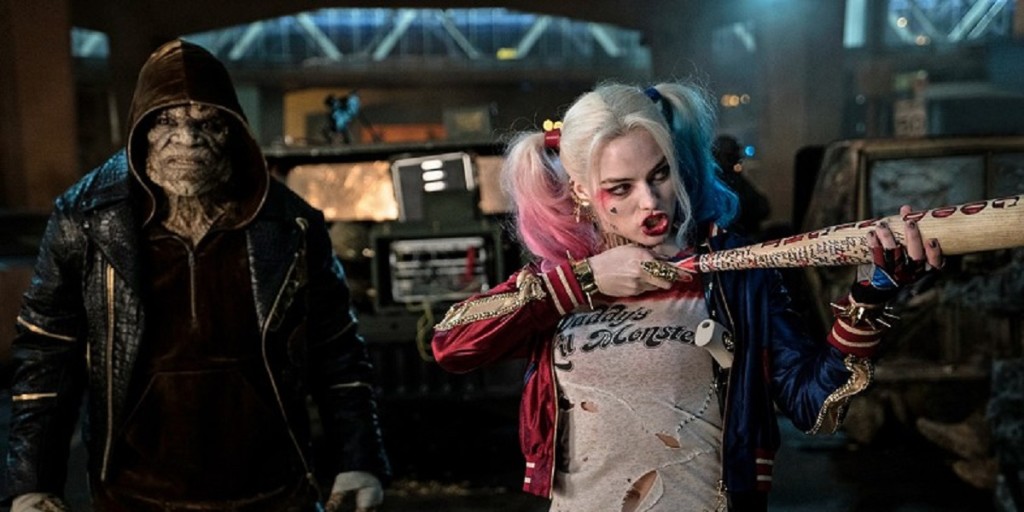 A secret government agency run by Amanda Waller, creates a task force comprised of super villains, the "Suicide Squad". They are assigned to execute dangerous tasks in exchange for shorter prison sentences.
Why it Should Work – It a very unique take on the standard comic book movie. A group of B and C list villains form a squad that typically starts with a hail-storm of bullets and ends in disaster. The biggest draw is to see the character Harley Quinn on the big screen for the first time. She is played by Margot Robbie, who is the best possible casting choice.
Why it Might Fail – The marketing won't reach the standard Marvel family-friendly audiences. The marketing is basically saying, "Here's a bunch of criminals and misfits. Come see them get up to no good." Also, a lot of pressure for the success/failure of Suicide Squad is going to come down on the shoulders of the new Joker (Jared Leto). He has some huge shoes to fill.
Before we move to number one, let's take a look at the honorable mentions: Triple 9, Midnight Special, The Nice Guys, Warcraft, The Girl on the Train, The Founder, and Star Trek Beyond.
1 – Batman v Superman: Dawn of Justice (3/25)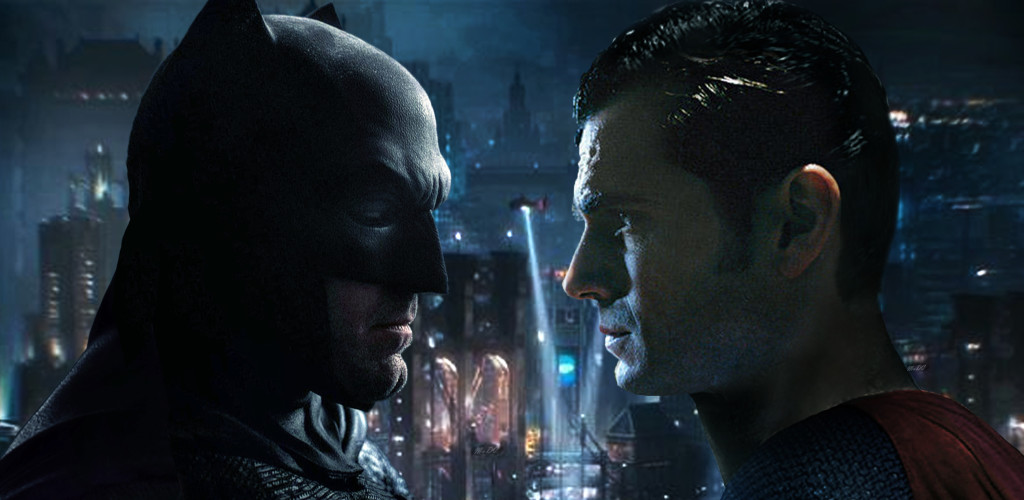 Fearing the actions of Superman left unchecked, Batman takes on Superman, while the world wrestles with what kind of a hero the world really needs. With Batman and Superman fighting each other, a new threat arrives. However, so do a few new super friends.
Why it Should Work – I'll just come out and admit it. I loved Man of Steel. It showed the most believable take on Superman yet. And come on, Batman and Superman in a movie together? This is a big moment for comic book movies. From everything I've heard, Ben Affleck's performance as Batman is extremely solid. Also, we finally get to see Wonder Woman on screen. This really changes everything.
Why it Might Fail – The deck is sadly stacked against this movie. Christopher Nolan's take on Batman is still fresh. Man of Steel received mixed reviews. Also, this movie is meant to set up an entire Justice League universe. In that way, it will feel stuffed ala Avengers 2. I want to play devil's advocate about Jesse Eisenberg as Lex Luthor. I should probably stay off the internet, because there's nothing but hate about his appearance in the trailer. There is just too much riding on this movie for me to not be incredibly stressed out while watching it.
Sorry again for the amount of superhero flicks. This is one of my few chances to be a complete fanboy. In past years, I've had about a 70% success rate with my lists. Here's hoping that 8/10 of these movies are quality.