It's a real battle this weekend as an indie breakout takes on a movie full of A-listers. Though, let's be honest. You're probably just going to see Captain America: Civil War again.
Sing Street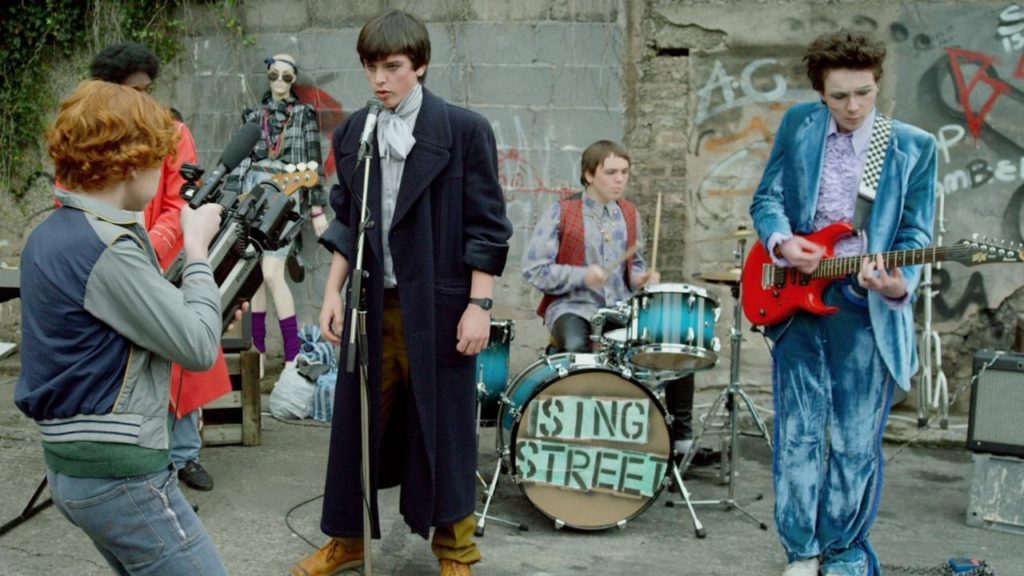 Sing Street was picked up at Sundance earlier this year and is now in limited release. You can catch it at a few local theaters. I fully recommend that you seek this movie out. Basically nothing has been spent marketing this to larger audiences, so I'll take it on myself to hype it up. There's no reason to complain about the upcoming onslaught on loud summer movies because Sing Street is a small hilarious and endearing movie that needs to be seen.
It's the mid-1980s and a young Irish boy is sent to a Catholic boys school in a rough part of town. In order to stand out and impress a girl, he decides to form a band that borrows elements from every '80s band, while writing and performing original songs to earn a few dates along the way.
Everything about this movie has the '80s vibe, from the setting and music to the pacing and love story that could be taken from a John Hughes movie.
Sing Street is the movie that I can't wait to own. The soundtrack alone will stay in your head and the seemingly simple story that brings all the emotions home in the end is nearly note-perfect.
I don't know why I was so surprised by how much I loved this movie. It's written and directed by John Carney, who had previously done (personal favorites) Once and Begin Again. Carney knows how to write great original music that make his films stand out, while making you fall in love with severely-flawed characters.
"Cosmo" (Ferdia Walsh-Peelo) is very reminiscent of Nicholas Hoult in About a Boy. He was great in his relatable role as a kid just looking for an identity in the rough middle school years. I may have ridiculed Jack Reynor before for his work in Transformers 4, but his role as the pop-cultured older brother made me an instant fan.
Sing Street is rated PG-13 and, while I understand this modern musical/comedy/drama may not be for everyone, it has the potential to win you over. A-
Money Monster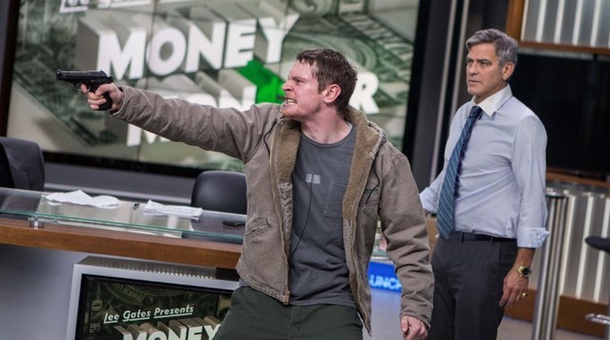 Nothing beats the irony of a big Hollywood movie trying to teach us a lesson about corporate greed. However, in 2015, two movies managed to go above the preachy agenda that is usually thrown in our faces. Both 99 Homes and The Big Short were incredibly entertaining, yet didn't talk down to the audience about the crisis that led to and followed the recession in 2008.
Those two films were the exception to the rule.
Money Monster follows the rule.
In this movie, George Clooney plays Lee Gates, a Jim Cramer-esque cable financial guru that hosts a show only to provide entertainment, while loudly boasting about stock tips. Yet, the events take place on a fateful day when a man at the end of his rope (played by Jack O'Connell) enters the studio armed with a gun and a few explosive vests. It doesn't take long for the police to arrive at the televised hostage crisis, but the negotiation is largely on the shoulders of Lee and his producer, Patty (Julia Roberts).
Money Monster starts out talking about how the stock market is run by perceptions about generalities that shouldn't matter. This actually becomes the theme of the movie as nothing is ever truly explained to the audience, it treats the subject as if it would go over anyone's head. The lack of explanation is what drives the gunman, Kyle, to go over the edge. It's bound to do the same to the audience as well.
I guess the lack of explanation is what truly makes Money Monster fit best into the thriller genre, rather than a commentary on society. The events leading up to and during the standoff are entertaining. Clooney plays Gates as a sarcastic know-it-all who crumbles in a time of extreme crisis. Every plan he comes up with, blows up in his face. The movie actually wastes too much time cutting to the crowds outside and the police force, rather than stay with the best part of the movie. Had Clooney and O'Connell been given more dialogue, this would have been compelling, not just entertaining. The best parts consist of Gates trying to speak to Kyle and win him over with big words and charisma. However, Kyle cannot be easily subdued, if at all.
While Clooney and Roberts don't get a chance to appear in many scenes together, they do have chemistry and even their earpiece conversations carry some weight.
Jodie Foster is a decent director and in Money Monster, she knows how to put you in the middle of an intense situation. Yet, the second half of the movie is where the pacing falters and the threat feels nonexistent.
I enjoyed sitting through Money Monster, but have since forgotten about its intended morality tale. This rated R flick is perfect if you're looking to marathon movies in the vein of 2002's John Q. C+