On Friday the 16th day of August, local alternative radio station 101.9 The End was shut down. Again.
It was around 10 AM when the crew of The End was told the news. If you believe the corporate reps, apparently everyone was "excited" about the news. Because who doesn't get excited about unemployment these days? Beyond the job loss, it was another crushing blow to the fans who have been through this ordeal before.
To answer the questions and give some sort of resolution, I feel responsible in my role of casual observer/participant of what has happened these past two years at The End, a Cumulus station.
Who I Am, If It Matters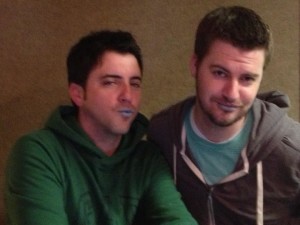 I was brought in as the film critic in July 2011. It was a dream come true. I started as a random guy who podcasted in my friend's basement to being the movie reviewer for a station I had listened to on my way to high school 15 years previous. I joined the station at a time only a few months after its short hiatus when it was the unfortunate-in-every-way GenX radio. Cort and Chad were running the morning show, yet the station had not yet returned to its glory days until Jimmy Chunga was hired back on.
In no time, I had gone from short 13 minute review segments on Fridays, which then expanded to an additional segment on Tuesdays, where I reviewed DVD releases and did my weekly Top 5 List. My time on air had expanded each day from 13 minutes to over an hour. For those of you who have been in-studio, you know that it's hard to leave once you're there. I was honored to be able to co-host the show a handful of times as well.
The Question
I remember when Chunga first came back, I'd be sitting in the studio getting ready for my movie segment and I'd listen in while "What's Happenin' Hot Stuff" was going. Listeners would call in and profess their love and warm welcomes to Chunga for weeks following his return. In a way, I thought, "What's the big deal? He only went away for about a year." I had heard over time so many negative things about Chunga that I wondered why so many listeners were so happy to have him back.
The first question people ask me when they find out I am on The End is, "So, what's Chunga like?"
After knowing him only a few weeks it became surprisingly easy to answer with, "He's actually a really nice guy. One of the most supportive people on radio."
I think that answer shocked people. Many people thought of him as the vain tool that many claimed he was in the early days of 107.5. Honestly, I didn't know him then. I can only say that going through that year of getting fired the first time and leaving Utah seemed to have humbled him. Many people still hold on to some unfounded hate of Chunga. I hope they're able to get over their hatred of a radio personality and live their lives. Holding onto that feeling will only hurt them and no one else.
Stormy Weather – From Citadel to Cumulus
Judging from the Facebook comments on the End's page, I think we can all agree that Corporate Radio is a beast. Though, for now, in this market, it is a necessary beast. This Salt Lake market hasn't yet adopted internet radio. We're making progress here, but if you are driving to work are you more likely to turn on your FM radio or would you go searching for a streaming station online? People may claim that terrestrial radio is going the way of the dinosaur or newspapers, but locally it is still successful.
Citadel Broadcasting cancelled The End in 2010 at a time when the stations ratings matched and often beat the competition. When the cancellation hit, listeners had to go elsewhere for their alternative music. Even when Citadel brought back the station and the crew, the listeners didn't make the journey back on the dial. Citadel bought one billboard to signify Chunga's return, but it only stayed up for 2 months. In September 2011, Citadel was acquired by Cumulus Media and that's when corporate started cutting back in every way possible. Even then, only a few months after returning, there were fears of the station being dropped again.
I heard about several corporate meetings where Cumulus reps told the staff employed at all Salt Lake Cumulus stations, that Cumulus would not advertise any of their stations unless they were number one. Then, and only then, they'd be more than happy to spend ad dollars for the station.
Having worked in advertising, that felt like a broken concept. Let me get this straight, if you ever want to raise the public's awareness about your station and be #1, then you'll have to be #1 from the start. Hmm, sounds logical.
Week after week, I sat with Chunga, Tysen and Chad and I enjoyed every minute. There were countless times where I'd sit and think "That's was an incredible show…it's a shame that not many people heard it."
Don't get me wrong. The End had listeners and I would dare say they are the most devoted and supportive fan base in the state. I loved meeting them in person or talking to them on air. It was an honor to speak to fans who have been faithfully listening for the near 20 years of the station's existence. I will always be grateful for the friendships I made there. Though the loyal listeners tuned in consistently, the ratings still weren't up to corporate's expectations. Sounds ridiculous when you think of their stance on advertising. I have spoken to several people that, even recently, told me that they use to listen to The End when Chunga was on the show. They had no idea he'd been back for over 2 years now!
Disintegration of the End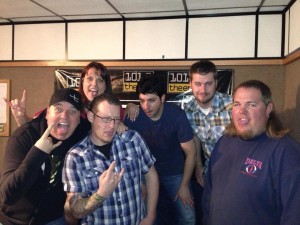 I hate to say this, but the writing was on the wall once Cumulus took over. They spent as little money as possible on its staff. That includes making each employee wear several hats. The End crew never had one intern in the two years they were back on the air. They prepped their own shows every night and every morning.
Things started to become clear as the station cut back last year. Mike Summers and Cuzzin Brad were fired. Up until that point, there were 3 regular people in the morning studio at all times. Tysen took over as program director and was tasked with the weighty job of keeping the entire station afloat, even as less money was invested in it.
The morning show went from 2 hosts and a producer (what it had always been) to only 2 hosts, Chunga and Chad. That fantastic pairing lasted one year until Chad left the station. It was at this point that I was presented an opportunity. I was in talks with the crew to take over for Chad. This opportunity had the makings of another dream come true. Those dreams came to a screeching halt as I found out that corporate could/would only offer me 10 dollars an hour for only 29 hours a week, as to avoid paying insurance. Even before I could think about that offer, the management at the End was told that corporate was fine if the show only consisted of Chunga.
In the matter of a year, the morning show had gone from 3 down to 1. There were only 4 people employed by The End, and they were all on-air talent doing multiple jobs behind the scenes. It was clear that Cumulus was not willing to spend any money on The End. In the mornings, Chunga had to work twice as hard, for no more money. It was a morning show consisting of one guy. Not surprisingly, Chunga kept the show interesting and was able to incorporate the incredible fans into the show and make it worth tuning into daily.
Cancelled Again?!?
Most of the upset fans have asked why the show has been unceremoniously cancelled immediately, giving them no sense of closure. From the corporate perspective, I can see why they don't give two weeks notice to the fans or hosts.
First, if sponsors know a format is being changed, they will drop advertising. This is due to loyalty to the on-air talent or they'd like to wait-and-see how well the new station does to see if it's worth their ad dollars. Corporate radio relies on sponsors. Not giving them any warning puts advertisers in a tough spot, they can quickly back out or roll over their commercials to the new station, which corporate counts on.
Second, let's imagine if Chunga got on air and told his listeners that his farewell show in 2 weeks. Two things would happen. Ratings would immediately go up, and the upcoming cancellation could no longer be justified by corporate. Also, before the show ever ended, fans would take to petitioning Cumulus to save it before it is cancelled. The corporate justification for ripping off the band-aid and cancelling a show without warning is to take away the voice of the fans and make the task of getting a show back seem insurmountable.
What Now?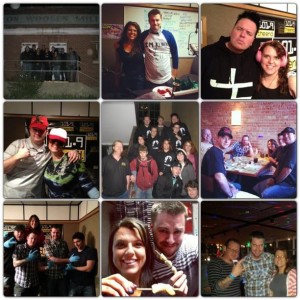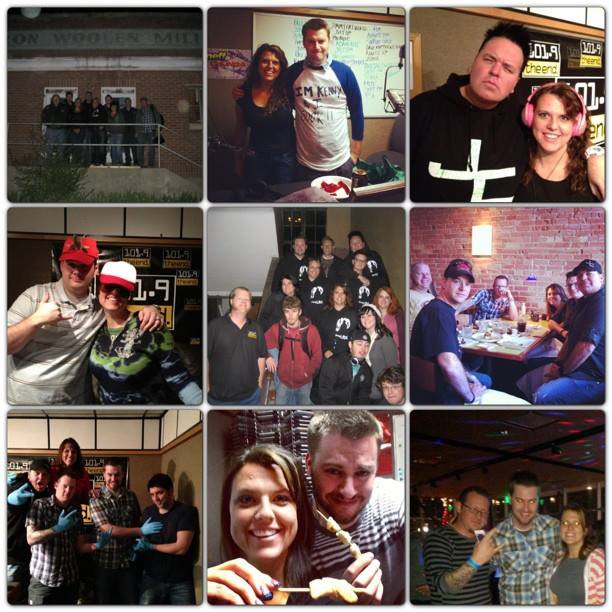 This brings us to our current situation. After nearly 2 years of losing creative control over the station, everyone involved is left to pick up the pieces. There isn't one of the on-air talent at the End who doesn't feel terrible for the loyal fans of the End. You fans are a patient breed who have now lost their morning ritual twice.
In the end, a combination of low ratings, decreasing investment and a broken advertising model led to the cancellation of 101.9 KENZ. If the absence of the station leaves a void in your daily routine, don't fret for too long. Everyone involved with The End has plans to take things bigger. Any future success will be based on, as always, the fans' support. I wouldn't worry about the daily routine going away for too long.
It's pretty certain at this point that The End will not be coming back to Cumulus. But the gang will return.