The Light Between Oceans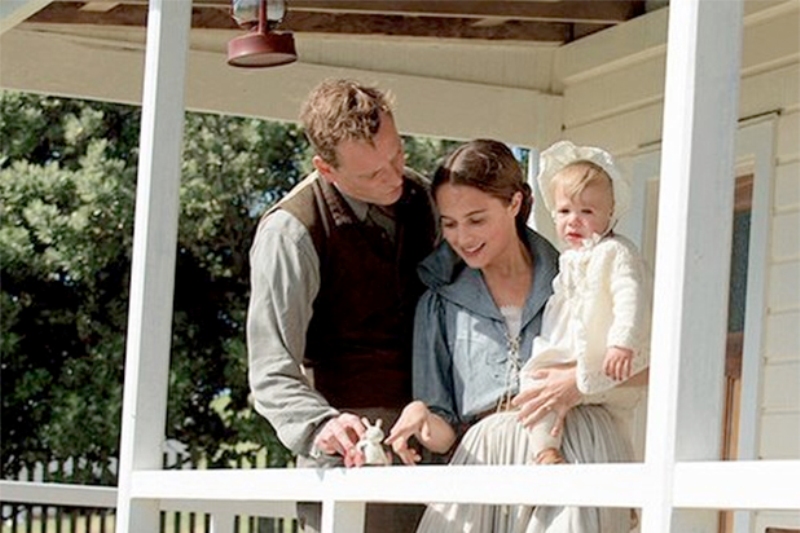 Who's ready for a sad-fest?
Don't everyone speak up at once. We all need a good cry every  once in a while. It might as well be due to watching a solid piece of cinema.
The Light Between Oceans tells the story of Tom (Michael Fassbender) and Isabel (Alicia Vikander). Tom, a WWI survivor, plans to run a lonely lighthouse on an island off the coast of Western Australia. He intends to enjoy his solitude, but is quickly taken with Isabel. They start their life together, but everything is changed when they find a baby in an adrift rowboat.
This may seem like a movie that was tailor-made for awards season. Yet, its accessibility makes it feel far more genuine than what typically gets nominated. There is a good chance for Oscar nominations, but that all comes down to the impressive cast. These people can't help but achieve greatness.
Fassbender plays drama so well and it never seems one-note. His depiction of Tom is that of a spiritually damaged man that has taken so much life that he distances himself from serious attachments. He truly feels that people would be better off without him, even though he is the center of integrity.
Alicia Vikander (Ex Machina, Jason Bourne) goes through the ringer. She would consider her solitary life perfect if she could bring children into the world. Yet, with pregnancy issues, she sees the opportunity of the adrift baby as a miracle meant just for her.
On the other hand, Hannah (Rachel Weisz) is the mother who lost her child at sea and has not been able to let go of the grief since.  Derek Cianfrance (Blue Valentine, The Place Beyond the Pines) crafts the film with expertise as he gives Hannah an extended subplot. The removes any bias you may feel towards Tom and Isabel and makes you sincerely question what would be best for the child.
At 132 minutes, you will feel like you're constantly getting hit with a sledgehammer of sadness. This film will work best on a rainy afternoon where you have time to sit around and have a good cry. It isn't quite meant for opening weekend audiences. Yet, when you are in the mood for solid performances and a great simple story, The Light Between Oceans will be worth the time. B
Morgan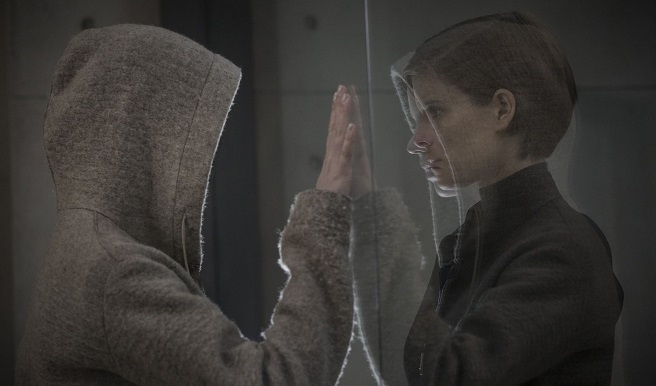 Now, to change the tone a bit, we have Morgan.
Lee (Kate Mara) is a corporate risk-management consultant with the task of overseeing a secret lab, where a team of scientists have been creating artificial life – most notably, an enhanced human named Morgan (Anna Taylor-Joy).
This movie follows a very deliberate pace, even to the point of a crawl. It feels like a psychological indie thriller with some of the greatest character actors around. The cast boasts Toby Jones, Michelle Yeoh, Jennifer Jason Leigh, Brian Cox and Paul Giamatti. Just know that once Paul Giamatti shows up, the tone will shift dramatically. The deliberate exposition will turn into blood-thirsty carnage.
Morgan herself is a very interesting character. Anna Taylor-Joy (The Witch) is a fantastic young actress who plays well in these genre flicks. Based on what I've seen so far, I'm excited to see how far her potential will take her. She will star next in M. Night Shyamalan's "Split," which is due out in 2017.
One of the faults of Morgan is that the cast list is so large. It almost feels that so many characters were introduced, so that there could be more collateral damage in the end. Much like a slasher flick, the cast list is full of random characters that get killed off, while the audience hardly flinches. Had the cast been cut in half (not literally), it would have been able to go further into the motivations of Toby Jones and Michelle Yeoh, who were essentially Morgan's mother and father.
There is a twist that almost doesn't feel like a major reveal, considering it's obvious from the movie's first frames. It makes for a lot of fun when it finally unfolds, it just seems like a foregone conclusion.
Morgan isn't the most original science fiction tale, but the perspective in which it tells the story feels fresh. I viewed it as Morgan being the victim and the scientists being the villains. The jump from muted dialogue to straight-up action is dramatic, but it will definitely satisfy hand-to-hand combat fans that want a glimpse of decent sci-fi to boot. To draw from its obvious influences, it's not quite Ex Machina, but it's far better than Lucy. C+