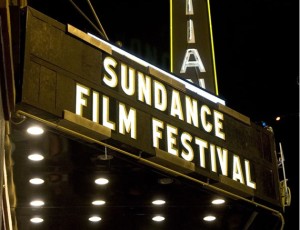 With the Sundance Film Festival just recently wrapping up, it felt right to write about some of the biggest successes in the festival's history. A large percentage of this year's movies have already been bought up by studios and some even have release dates. The typical price for rights to a Sundance movie is around 3 or 4 million. The studios hope that their decent-sized investment will pay off like the ones on this list did. Believe it or not, some of the biggest box office earners here are really quite good. While others are blamed for the beginning of endless sequels.
Fun fact – One of the biggest breakouts from the festival is Quentin Tarantino, who released Reservoir Dogs back in 1992 during Sundance. It only made slightly over 2 million in the box office, but has gone on to become one of the biggest cult movies of all time. So, occasionally Sundance movies don't do great business but can still be fantastic films.
5 – 28 Days Later (82 Million)
Okay, so this movie kind of cheated to get on my list. It actually did release in the UK a full two months before its Sundance premiere. And Danny Boyle was a well accomplished cult director with The Beach and Trainspotting under his belt. Sundance was used as a catalyst for this movie. Very little had been spent on promotion on this side of the pond and Boyle (Danny, not Susan) used the festival to gain positive word-of-mouth. It obviously worked. It had a relatively high budget at $8 million, but managed to make 10X that in its worldwide box office. It doesn't hurt that it's one of the best zombie movies either.
4 – Little Miss Sunshine (100 Million)
Little Miss Sunshine premiered at Sundance in early 2006. In a year of risky deals, where most didn't pay off, the rights were bought for a hefty $10.5 million. If I had to think of an indie darling that represents what Sundance has become, it would be this movie. It has a ton of big name stars, but in a small and off-kilter indie flick. There are few unknowns allowed at Sundance now. I credit this movie for showing me a semi-serious side to Steve Carell and for introducing me to one of the most talented young actors, Paul Dano.
3 – Saw (102 Million)
What? Saw?! As in the movie that spawned the whole torture porn age of the 2000's?!
Yes, believe it or not, Saw premiered at Sundance in 2004. Knowing what we know now, it seems like the anti-sundance movie. Very few movies from the festival have 6 sequels or any 3D iterations. But if you think about it, it kind of makes sense. Cary Elwes and Danny Glover were has-beens (nothing has changed), and what better for "where are they now" actors than Sundance. Also, the screenwriter Leigh Whannell appears as the main costar. If that's not low budget and independent, I don't know what is. This movie was made for $1.2 million and made 100X that.
2 – Four Weddings and a Funeral (244 Million)
This British charmer, written by Richard Curtis (Love Actually) was one of the biggest acquisitions in the festival's history. Everything about this movie came out of nowhere, including its leading star, Hugh Grant. Surprisingly, this is his first leading role and he knocked it out of the park and, for a time, made American audiences fall in love with a bumbling British man. I was surprised by the worldwide success of this movie. I'm sure this ranks as one of the most un-blockbuster box office hits of the 90's.
1 – The Blair Witch Project (248 Million)
I hate seeing this image. It really is one of the worst endings in movie history. And by worst, I mean best. (Just terrifying)
This movie was made for $35,000 and the rights were sold at Sundance for $1.1 million. This is one of the most profitable movies ever. It's a good thing that the internet was not as spoiler friendly in early 1999, because people would know all about this movie months before its actual release later that year. And no one would have bought the publicity about it being actual found footage. Ah, simpler times. We still see odd horror flicks like VHS and its sequel at Sundance, but they can't match the originality or buzz of great ones like Blair Witch.