While looking ahead to the next year, I can't help but feel like every studio is saving its big guns for 2015. Franchises and tentpole movies will release basically every weekend a little over a year from now. However, that doesn't mean that there aren't any great blockbusters coming out this year. And we can always expect a handful of surprise dramatic releases at the end of the year.
This year we'll see the return of Harry & Lloyd in Dumb and Dumber To, the Autobots will continue their battle against our brains the Decepticons in Transformers: Age of Extinction, and Clint Eastwood will direct his first stage musical adaptation with Jersey Boys.
The following 10 movies have me the most excited for what's to come in 2014.
10 – Guardians of the Galaxy (Aug 11)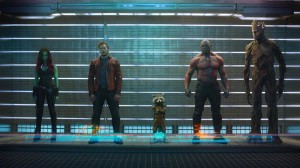 If you've seen the mid-credits stinger of Thor 2, you got a taste of what to expect in Marvel's most bizarre movie yet. Adapting a comic about a little-known group of heroes and hoping for a huge success is somewhat of a risk, but Marvel knows how to print money. Also, people will see anything with "Marvel" printed on it. I dare them to remake Howard the Duck. In Guardians, Peter Quill (Chris Pratt) is on the run when he gets his hands on an Infinity Gem. Ronan the Accuser (Lee Pace) is after the jewel. Quill joins a rag-tag group of space pirates consisting of two alien warriors (Zoe Saldana and Dave Bautista) a gun-toting raccoon (Bradley Cooper) and a talking tree (Vin Diesel). I don't know if I'm excited for this movie to succeed or fail. Either way, it's a change of pace for Marvel (hopefully).
9 – Exodus (Dec. 12)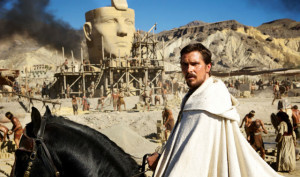 DeMille's epic The Ten Commandments is being redone in 2014's Exodus. While the story of Moses was done well in the Prince of Egypt, this movie still worries me. With the director and cast attached, I want this movie to succeed. Ridley Scott takes the reins of this biblical epic. Christian Bale plays Moses, Joel Edgerton plays Rhamses II and Aaron Paul plays Joshua. While Scott's filmography is spotty, his epics (Gladiator and Kingdom of Heaven) are second to none. Because of the scope of the project, I have a feeling this one will be pushed into a 2015 release.
8 – The Hunger Games: Mockingjay part 1 (Nov 21)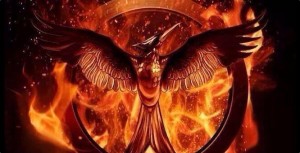 Admittedly, Mockingjay is the worst book in the Hunger Games series. Sadly, it's also the one being divided into two movies. Previous to seeing Catching Fire, I would have no hope for a good follow-up, but now I'm excited to see what director Francis Lawrence can do to improve the boring first half of Mockingjay. Based on how he handled Catching Fire, he is able to take menial scenes and make them memorable. This will absolutely be one of the biggest money-earners of the year.
7 – Dawn of the Planet of the Apes (Jul. 11)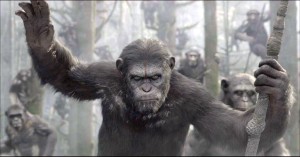 It's been nearly a decade since a virus wiped out most of mankind. Caesar and his small group of apes, chimps and baboons previously escaped to the woods, leaving behind their former lives in captivity. It now appears that he has lost the plot and has amassed an army and….I think I know how this is going to end. I had zero expectations when I saw Rise of the Planet of the Apes. What I got instead was possibly the best remake/prequel ever made. It came out of nowhere and revitalized a franchise as dead as Charlton Heston. Jason Clarke and Keri Russell will lead the human survivors, while Andy Serkis will once again play Caesar. The only question mark is that director Rupert Wyatt was replaced with Matt Reeves (Let Me In, Cloverfield). I'll do my best to temper my expectations. It can't be any worse than the original movies right?
6 – Noah (Mar. 28)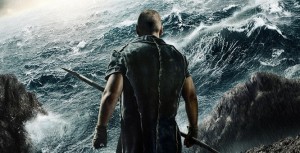 Director Darren Aronofsky (Black Swan, Requiem for a Dream, The Fountain) is known for his incredibly dark, challenging films that beg to be studied in film courses. So I think it was surprising to everyone that his passion project was the biblical story of Noah and the Ark. Noah will most assuredly be the first major bomb of 2014 but that won't stop it from being a glorious and daring concept. Having gone over its budget of $125 million, Paramount is trying to interfere and make Noah more audience-friendly, yet Aronofsky will not cave much. This will not be the movie that anyone expects and that's what excites me.
5 – The Hobbit: There and Back Again (Dec. 17)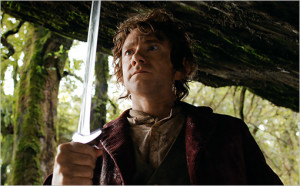 The conclusion of Bilbo, Gandalf and the dwarves' journey concludes in the third part of the Hobbit late next year. I have loved the trips back to Middle Earth and will be sad once again once the trilogy ends. The Desolation of Smaug was able to improve on An Unexpected Journey, so I expect big things from the conclusion. The big centerpiece of the film will be the Battle of the Five Armies. As evidenced in Two Towers, Peter Jackson knows how to choreograph an epic war. I have a feeling this could be the best movie in the Hobbit franchise.
4 – 22 Jump Street (Jun. 13)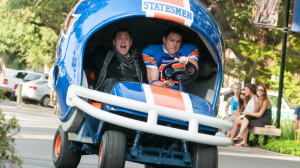 21 Jump Street came out of nowhere and destroyed my funny bone back in 2012. Who knew that a pseudo-remake of a '90s dramatic series could achieve such comedic greatness? I was such a fan, I even forgave Channing Tatum for his career (That forgiveness only lasted about a month). Officers Schmidt and Jenko have moved on from high school and are now undercover at college, trying to bust up a crack crime ring. This has the makings of being the best comedy of 2014.
3 – Godzilla (May 16)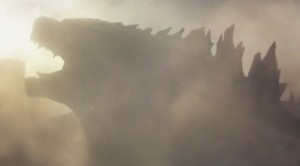 Why do I get the feeling of deja vu? Is it 1998 again? Somehow, someway, Americans have gained interest in Godzilla again. The difference between this adaptation and the last one is the director. Last time we had Roland "White House Down" Emmerich. Now we have indie director Gareth Edwards. If you've seen Monsters, you can see his emphasis on character development over big, loud destruction. Though, I'm sure the movie will have its fair share. After the success of Pacific Rim, it's safe to say that dragons are back in business. The cast isn't too shabby either, with Aaron Taylor-Johnson, Elizabeth Olsen and Bryan Cranston. Heisenberg vs Godzilla! Can't wait!
2 – X-Men: Days of Future Past (May 23)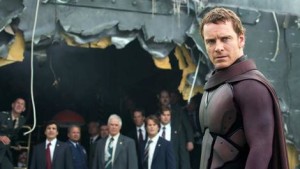 I haven't been excited about the X-Men franchise since 2003's X2: X-Men United (sounds like a great mutant soccer team). After dealing with movie travesties like X3 and X-Men Origins: Wolverine, things got back on the right foot with First Class. Now, the follow-up movie looks to combine the past of Xavier (James McAvoy) and Magneto (Michael Fassbender) with their future selves. The future is an ugly place where most humans and mutants have been wiped out. Wolverine is sent back in time to the '70s to stop certain events from happening. Plus….sentinels! This movie may get muddy, considering there are 975 people in the principal cast and the time travel may get a little wibbly, wobbly, but this could be the start of an X-Men shared universe for Fox.
1 – Interstellar (Nov. 7)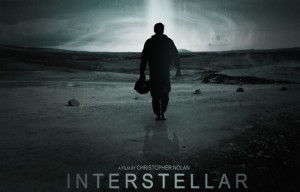 The best working director is once again working on an original concept film. Christopher Nolan is one of the few directors that is able to stop the internet from knowing anything about his movies before they're actually released. Interstellar, starring 2013's comeback kid Matthew McConaughey, is about a recently discovered wormhole and the team of scientists that explore its far reaches. Guaranteed that's only the tip of the iceberg. Remember when Inception was first announced? All we knew about it was that it was about a crime taking place in the brain. His movies are marketed on being vague and the end result is better for it. November cannot come soon enough. I often have nightmares that Christopher Nolan turns into M. Night Shyamalan. I just pray that Interstellar isn't Nolan's first Lady in the Water.