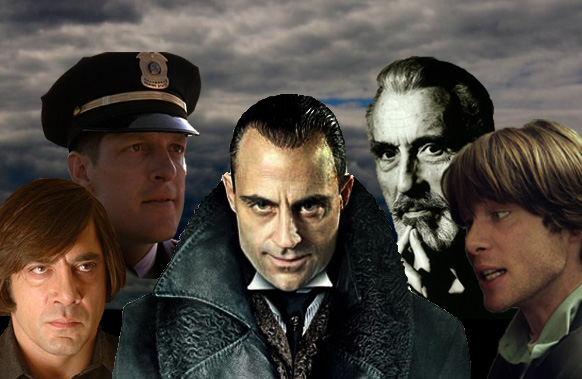 If you have ever looked at someone with a slightly sinister grimace and thought, "I'll never trust that person." You are not alone. Some people are born to look evil. There are more than a few actors who have a naturally devious look. Even when they are in a non-villainous role, you don't want the hero to turn their back on them. Chances are, they are secretly/not-so-secretly the big bad. I don't feel bad for these actors with faces that only their blind mothers could love, they are very well-known. But I'll never be able to see them as anything but pure evil.
5 – Tim Curry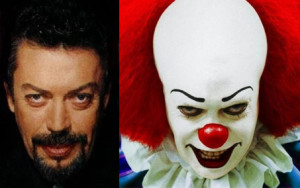 It doesn't help that he catapulted to fame with the odd role of Dr Frank-N-Furter in Rocky Horror Picture Show. He shouldn't have expected many protagonist roles after that. Since then, he has played the evil Cardinal Richelieu in The Three Musketeers, Darkness in Legend and, of course, Pennywise the clown in It. Even in his smaller comedic roles, you are always wary of Tim Curry. Chances are, he has several young boys locked in his basement somewhere.
4 – Helena Bonham Carter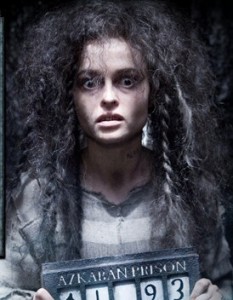 While she got her start in a few British period pieces, she always looks like she is up to no good. Her role as Marla in Fight Club started her descent into darkness. Mrs Tim Burton now only takes the weird roles (Tim Burton does that to people). Whether it's the witch from Big Fish, to Bellatrix Lestrange in Harry Potter, she will never be seen as a beautiful heroine again.
3 – Alan Rickman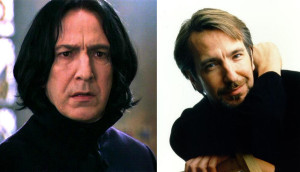 I don't care what the last Harry Potter book/movie tried to tell us, Severus Snape is still an evil SOB. He is so sinister looking that I couldn't help but think he was finally going to try to kill Harry Potter in every movie. He also stole the show as the Sheriff of Nottingham in Robin Hood Prince of Thieves, and of course, he is Hans Gruber. If I ever met Rickman in person, I wouldn't turn my back on him. He's always plotting something. Even when he played a normal guy in Love Actually, he played a husband dealing with infidelity. It's quite something when you play a bad person in a movie with no villains.
2 – Hugo Weaving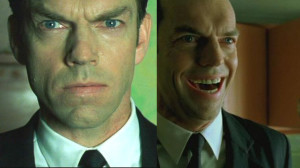 I'm starting to notice that these "creepy" actors all have one thing in common. They are known for their voices just as much as their villainous appearances. It's almost like they are meant to be on the radio, but made that transition to lead antagonist in movies.
Very few of us will ever be able to remove Hugo Weaving as Agent Smith in the Matrix (no trilogy, it does not exist). But he played a comedic role in Priscilla Queen of the Desert, well before his villainous days. Even when he played Elrond in Lord of the Rings, I always thought he was really Agent Smith and that Middle-Earth was another version of the Matrix. Did I just enter another level of nerd or did I blow your mind? If he keeps taking roles like the voice of Megatron or nearly every villain in Cloud Atlas, he won't change anyone's mind about his dark nature.
1 – Willem Dafoe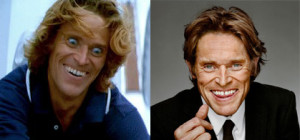 In every Hollywood pitch, when they talk about a nefarious villain who scares people with his smile, they are describing Willem Dafoe. I am 84% sure he is the offspring of Jaws (from the Bond movies) and a lizard. Yes, I know he once played Jesus, but he is the scariest looking actor ever. I would not trust him with my salvation.
This guy has played cops and detectives just as much as he's played the villain, but that still doesn't help me trust him. He hasn't quite made the transition from scary looking dude to comic fodder that Christopher Walken has. His time will come. Even his work in quirky Wes Anderson movies can't redeem that ugly mug.